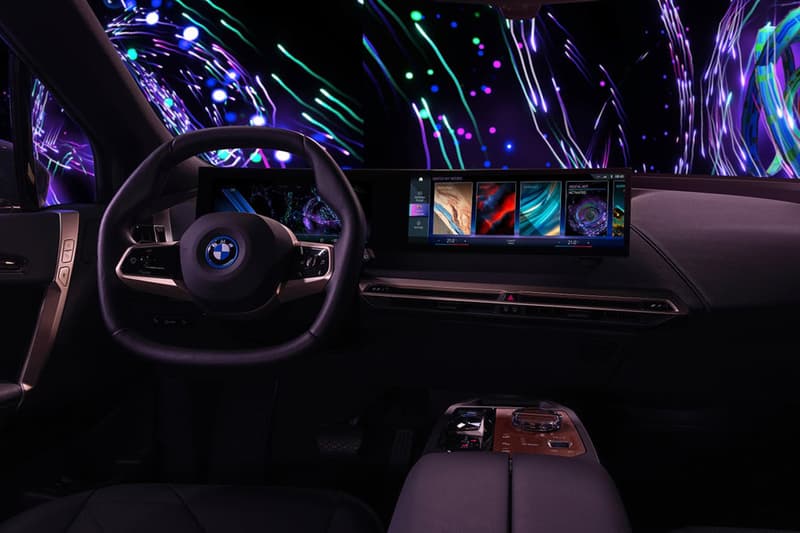 BMW Unveils Digital Art Mode
Offering drivers a holistic new driving experience.
---
BMW is well-known for artist collaborations, having recently linked up with Joshua Vides on a monochromatic X4 M. As part of the tech innovations currently being introduced at CES 2022, the German automaker unveiled plans to use art as a way to offer drivers a new holistic experience.
By switching on Digital Art Mode, everything from the car's powertrain, steering, cabin lighting, graphic display and sound is synchronized to accommodate a more sensory ride. As the first automaker to introduce digital art into vehicles, BMW has re-enlisted Cao Fei to create visuals that commemorate the 50th anniversary of BMW Cultural Engagement. The Chinese multimedia artist worked with the automaker on the 2017 M6 GT3 and has released a stunning new piece, titled Quantum Gardens.
Speaking on the latest work, Fei comments on the continuous change of a globalized and interconnected world. "2021 was a difficult and special year. While humanity was stuck and helpless, the world has been moving determinedly into the metaverse, the age of virtual immersion," she said, adding, "Quantum Garden gives the BMW driver the chance to experience the ever-changing digital landscapes of a multifaceted universe in a screen world, where abstract poetry and sensory pixels intersect."
The art experience is part of the automaker's new My Modes integration which is being debuted inside a BMW iX M60. It's important to note that this is not some far-reaching concept years from production. BMW aims to roll out the feature later this year. Additionally, the automaker states that compatible vehicles can also be retrofitted to use the technology as well.
In other CES news, BMW also unveiled color-changing paint on the iX.