BMW Reveals In-Car Theater With 31-Inch 8K Screen
The display descends downwards with a Hans Zimmer sound cue.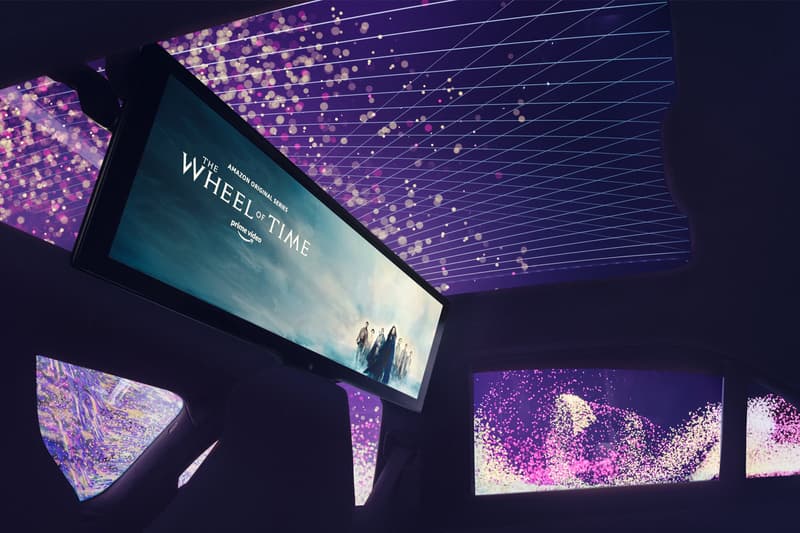 Alongside the introduction of Digital Art Mode, Color-Changing Paint, and the iX M60 at CES 2022, BMW has now given us a glimpse of a massive 31-inch 8K screen for rear-seat passengers.
Labeled by BMW as the "in-car entertainment of the future," the ultra-wide Theater Screen extends downwards from the roof headliner to fit behind the backrest of the front seats. The screen can show content in 16:9, 21:9, and 32:9 formats, and has 5G connectivity to integrate with Amazon Fire TV.
To use the display, drivers can choose My Mode Theatre, in which the screen descends downwards with an epic backing track from Hans Zimmer. In-cabin lighting will switch to soft ambient lighting and blinds will roll up from the side and rear windows. Screen angles and other controls can be adjusted through a touchpad on the rear doors, and a Bowers & Wilkins provides powerful immersive sound to complement the large 8K display.
Exact release info has yet to be released, but it's expected the new feature will arrive in BMW's larger production vehicles soon.
In other automotive news, Mansory reveals a special UAE-Edition Mercedes-AMG G-Wagon.