Kelvin Harrison Jr. to Portray Jean-Michel Basquiat in 'Samo Lives' Biopic
Julius Onah's upcoming film "will celebrate the life, career and impact" of the late artist.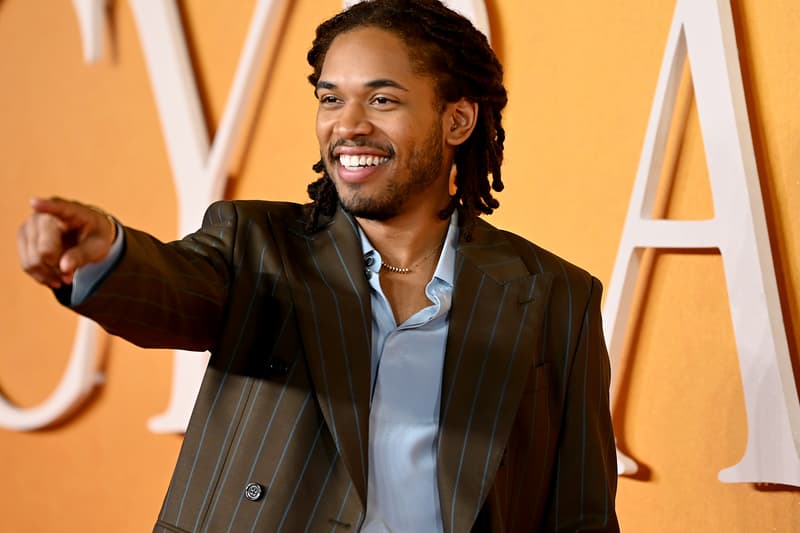 Kelvin Harrison Jr. is set to play the great Jean-Michel Basquiat in Julius Onah's upcoming biopic, Samo Lives.
According to reports, the film "will celebrate the life, career and impact of the groundbreaking New York-born, Haitian-Puerto Rican American artist whose seminal paintings and street art defined the Neo-expressionism arts movement of the 1980s." It also marks the first movie about Basquiat that is helmed by a Black filmmaker.
Onah voiced his appreciate for both the Harrison Jr. and Basquiat in a lengthy statement on the film's website, noting that it is "an honor" to work with the actor and his collaborators:
"Jean-Michel Basquiat redefined the idea of who ascends to the highest altitudes of the fine art world. But the complexity and richness of his experience as an artist and child of the African diaspora has yet to be dramatized in the manner it deserves. It's an honor to work with Kelvin and my collaborators, and with Endeavor Content, to celebrate the legacy of an artist who has invited audiences everywhere to be inspired by the transformative power of art."
He added:
"It was a gateway for a kid desperate to find artists he could see himself in. But the older I got and the more I learned about Jean-Michel, the more I began to feel his story hadn't fully been told in cinema. Never have we seen the full spectrum of Basquiat's incredible life as a Black artist and a child of the immigrant African diaspora. And the richness and nuance of his journey is a story worthy of celebration."
Filming is set to begin this Fall. Stay tuned for an official trailer and release date.
Elsewhere in entertainment, Apple Original Films will back Adam McKay's film about Theranos founder Elizabeth Holmes, who will be played by Jennifer Lawrence.