Mansory Reveals Special UAE-Edition Mercedes-AMG G-Wagon
A 900 HP custom displaying Lakers-themed interiors.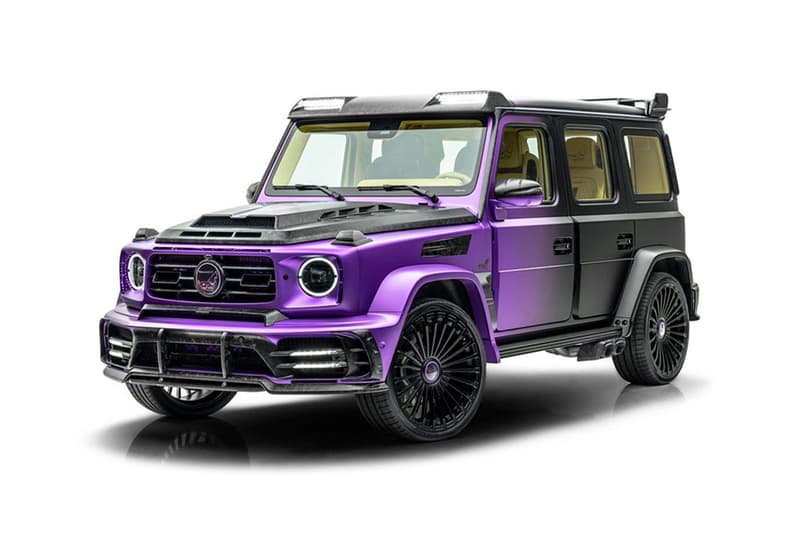 1 of 10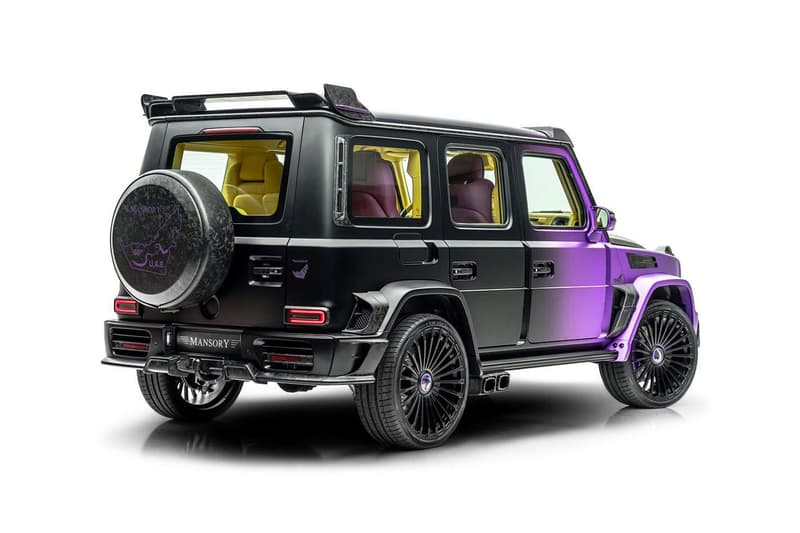 2 of 10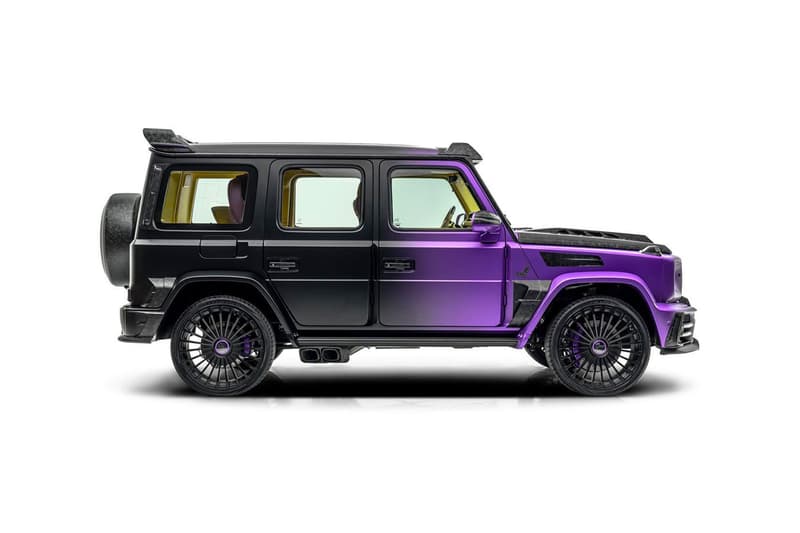 3 of 10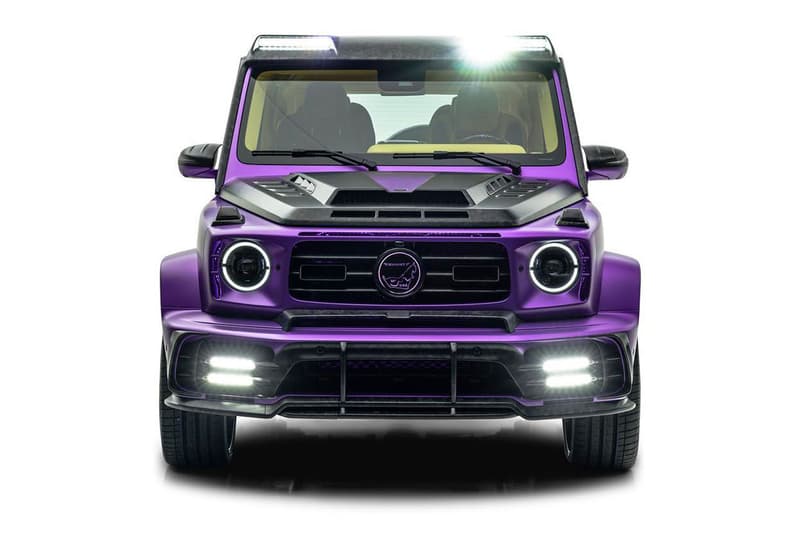 4 of 10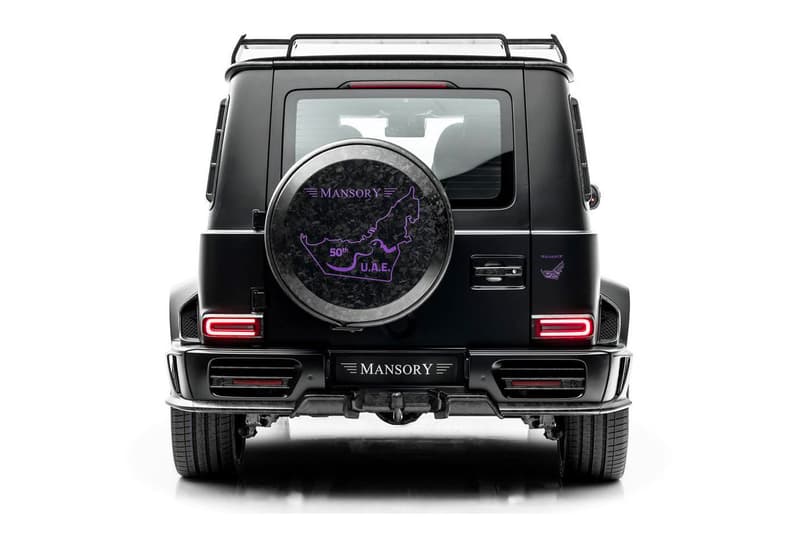 5 of 10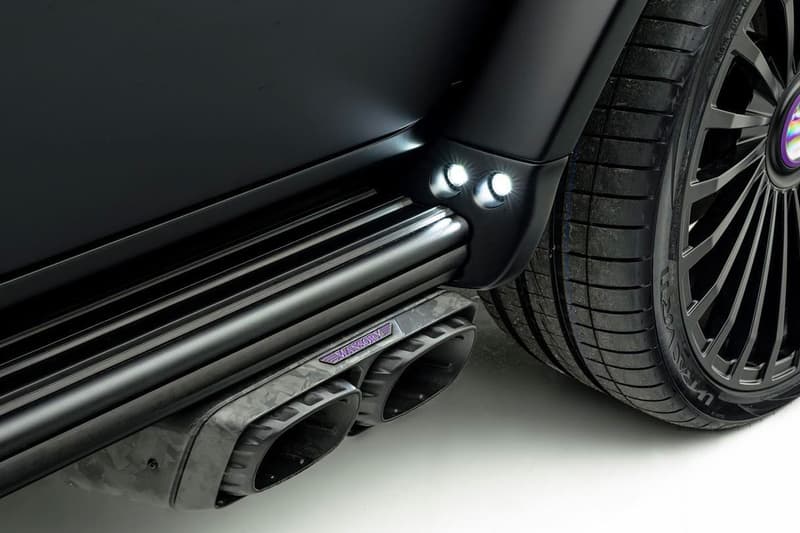 6 of 10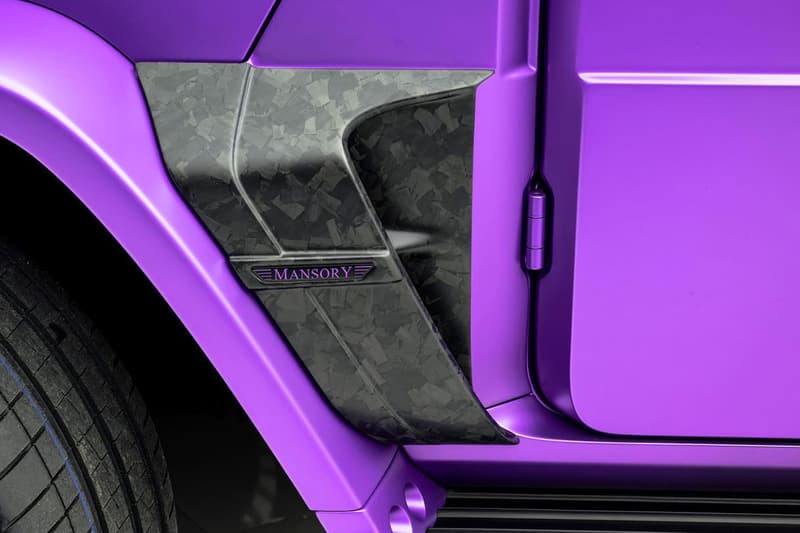 7 of 10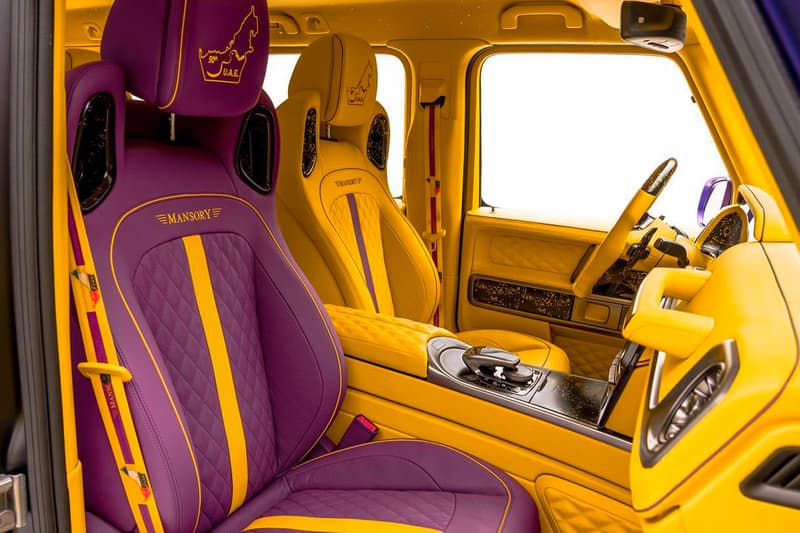 8 of 10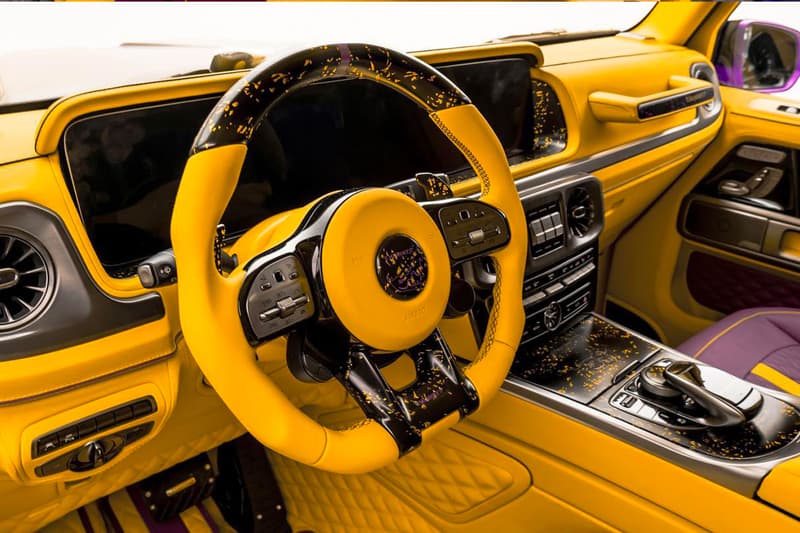 9 of 10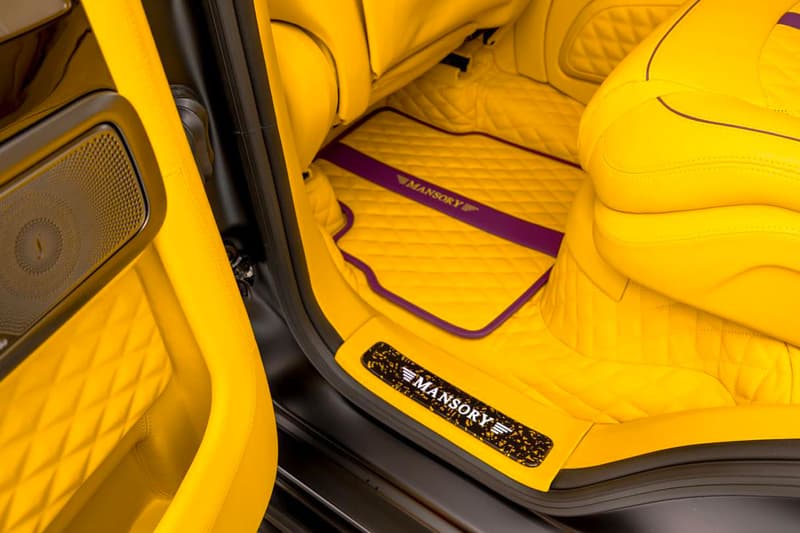 10 of 10
Following a UAE Rolls-Royce Cullinan for its Dubai showroom opening, luxury German aftermarket firm Mansory has now revealed a bold new Mercedes-AMG G63 P900 Limited Edition 50th UAE fitted with unique top-of-the-line specs, an aggressive body kit, and a one-of-a-kind colorway.
The G-Wagon was made on request for the UAE by President Khalifa bin Zayed Al Nahyan, commemorating the nation's 50th anniversary. Exteriors boast two-tone purple and black gradient paintwork, with custom UAE flag graphics replacing the Mercedes badges. A widebody kit, featuring an assortment of spoilers and air vents, gives the G63 an added level of ferocity.
The interiors opt for Los Angeles Lakers' colors of bright purple and yellow hues and a gold-flecked steering wheel. Mansory's signature marbled carbon accents are scattered throughout the hard surfaces and seats display UAE anniversary embroidery. As with all Mansory vehicles, the looks have the performance to match. Under the hood is a 4.0-liter twin-turbo V8 capable of 900 horsepower and 885 pounds of torque.
View this post on Instagram
In other automotive news, BMW unveils the all-Electric iX M60 performance SUV.