2 Chainz Claims Lil Wayne Collaborative Album 'ColleGrove 2' Will Release This Year
Currently in the process of mixing.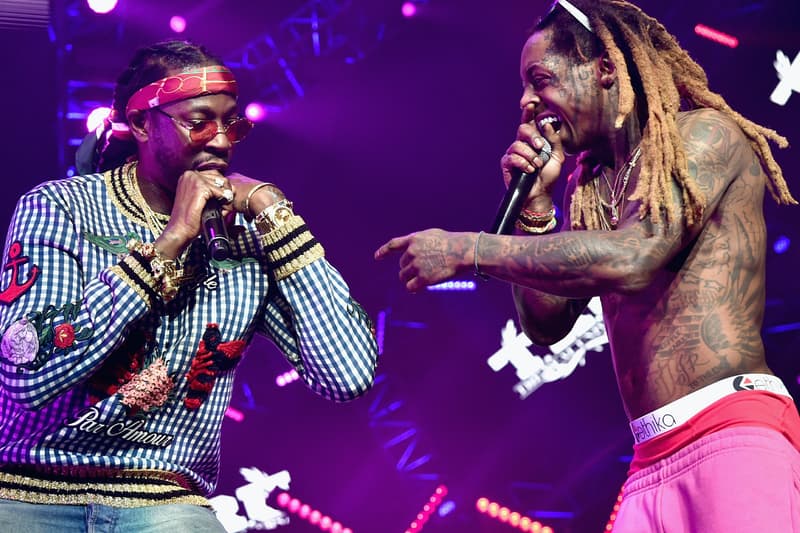 2 Chainz recently spoke out about the imminent arrival of his and Lil Wayne's collaborative album ColleGrove 2. The first ColleGrove mixtape was originally released in 2016 with the title intentionally bringing together both rappers' place of origin to the forefront. 2 Chainz represented College Park, Georgia whereas Lil Wayne repped Hollygrove in New Orleans.
Due to Lil Wayne's label issues, the pair were unable to enter the studio to work on the first album as much as they could. 2 Chainz said regarding ColleGrove that they "were in the studio together maybe twice." However, since then, Wayne has been freed with his contractual obligations and ColleGrove 2 allows them to be back in the studio together even more. 2 Chainz recently spoke with DJ Akademiks and confirmed, "We were in the studio together. This time, we've been in the studio together multiple times working on this project. Whether going back in after we've done something or whatever." He also confirmed that the album is set to arrive in 2022 and Waynes involvement, "This one is definitely coming out this year. We"re actually in the process of mixing it. Wayne's on every single song." Chainz also calls Wayne his "favorite rapper" and promises fans, "I feel super excited about this f****g project because it don't sound like nothing I've ever heard before."
2 Chainz and Lil Wayne's album ColleGrove 2 is expected to drop in 2022. His own album, Dope Don't Sell Itself releases on February 4, 2022.
View this post on Instagram
In other music news, NIGO and A$AP Rocky drop new track "Arya."