Travis Scott Reveals the Deeper Meaning Behind His Upcoming 'Utopia' Album
During an intimate interview with Tom Sachs for 'CR MEN.'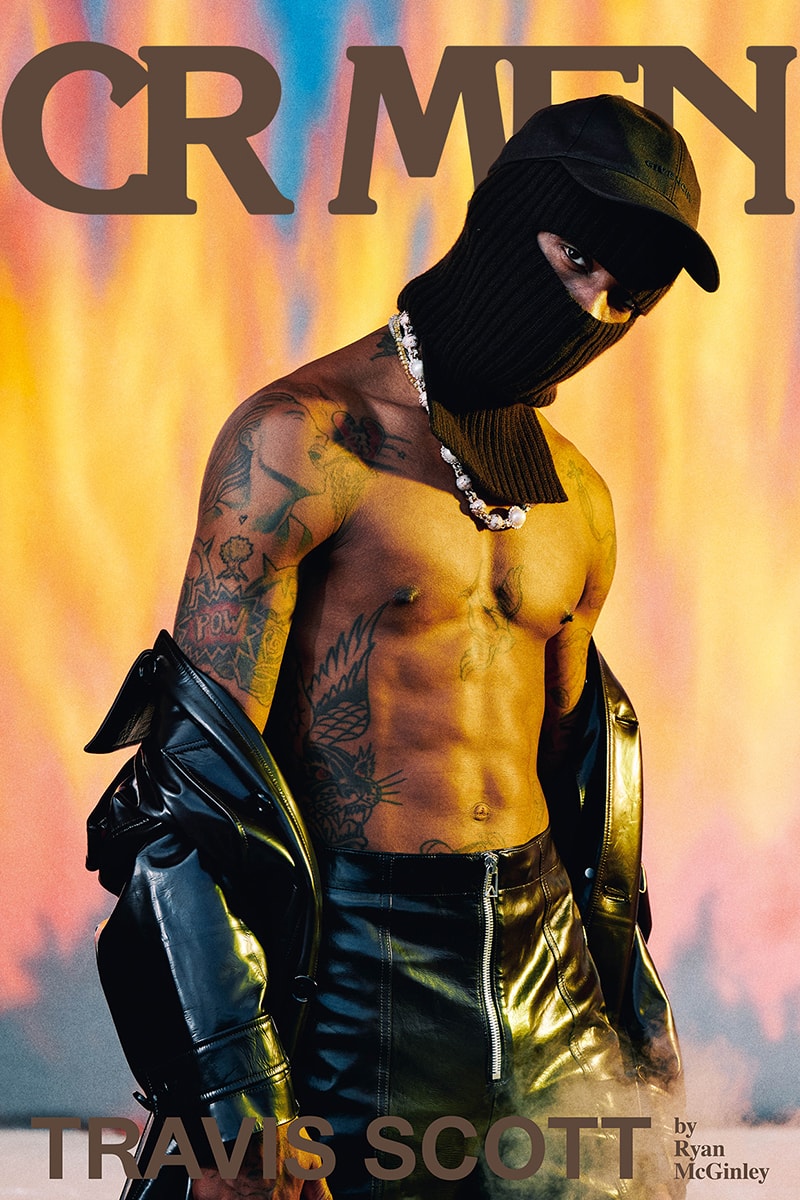 1 of 4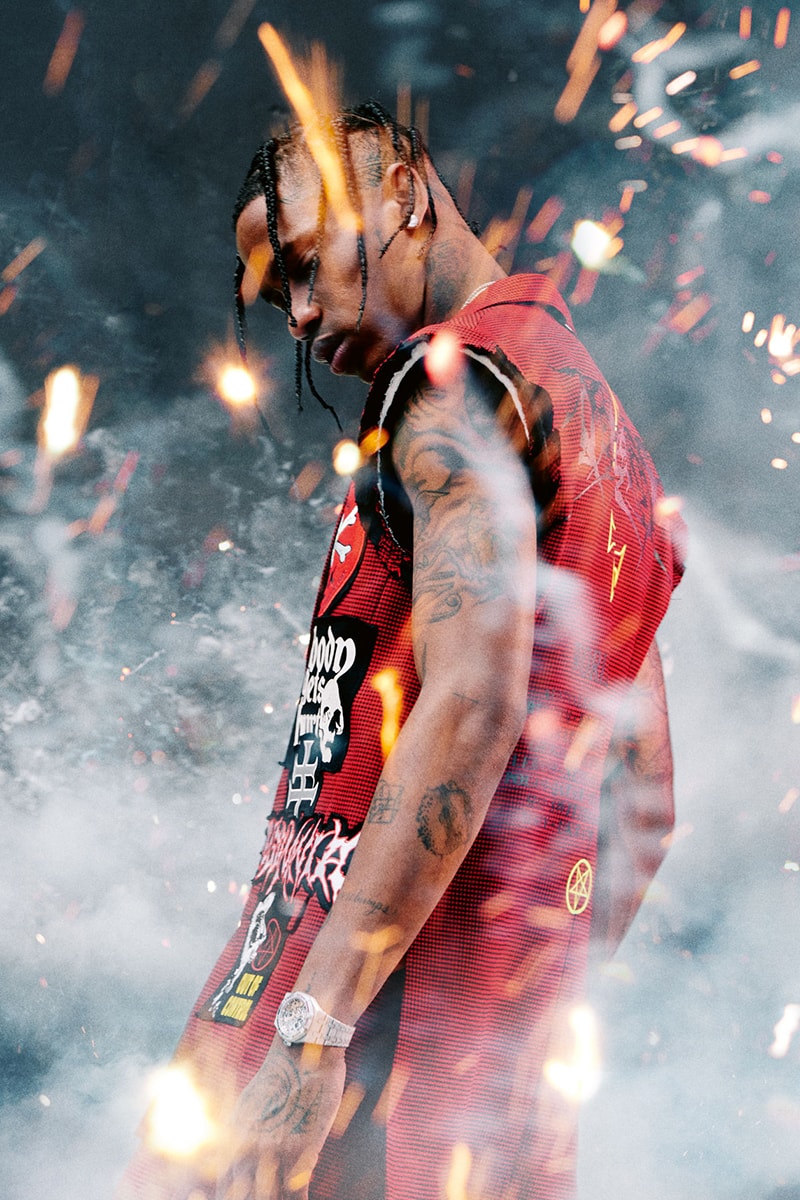 2 of 4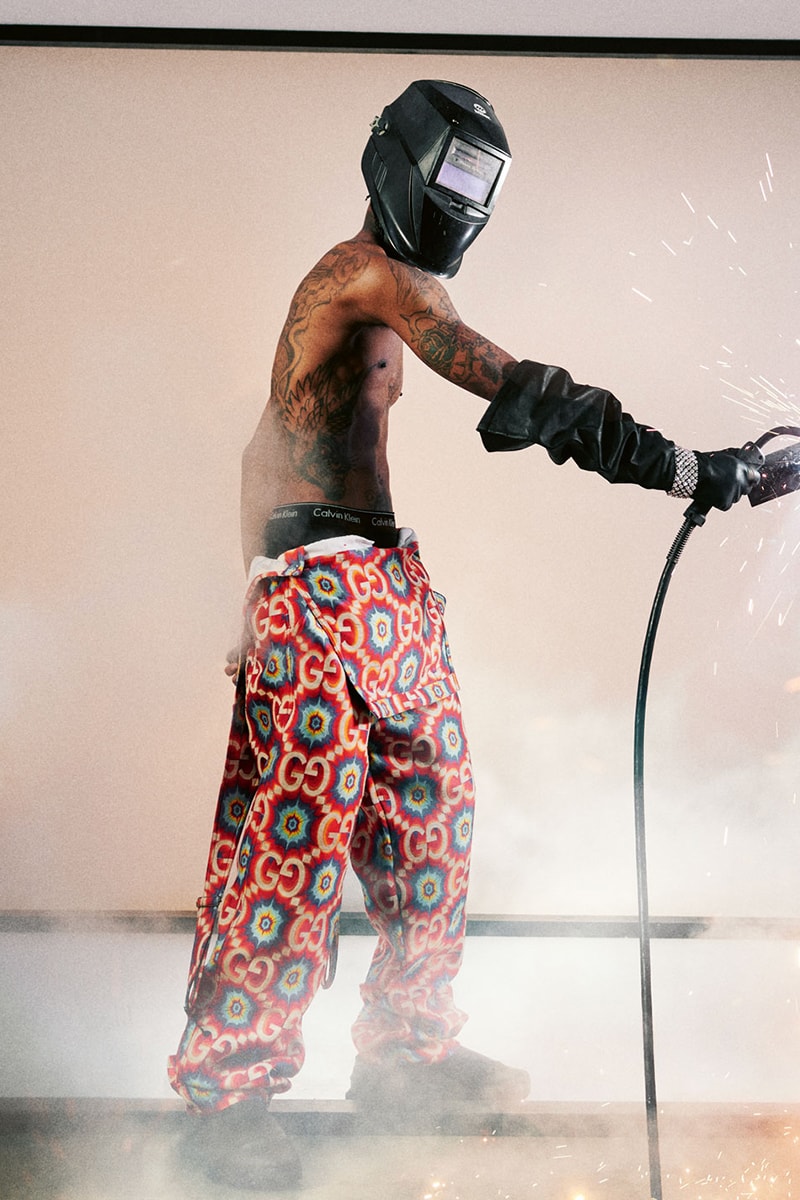 3 of 4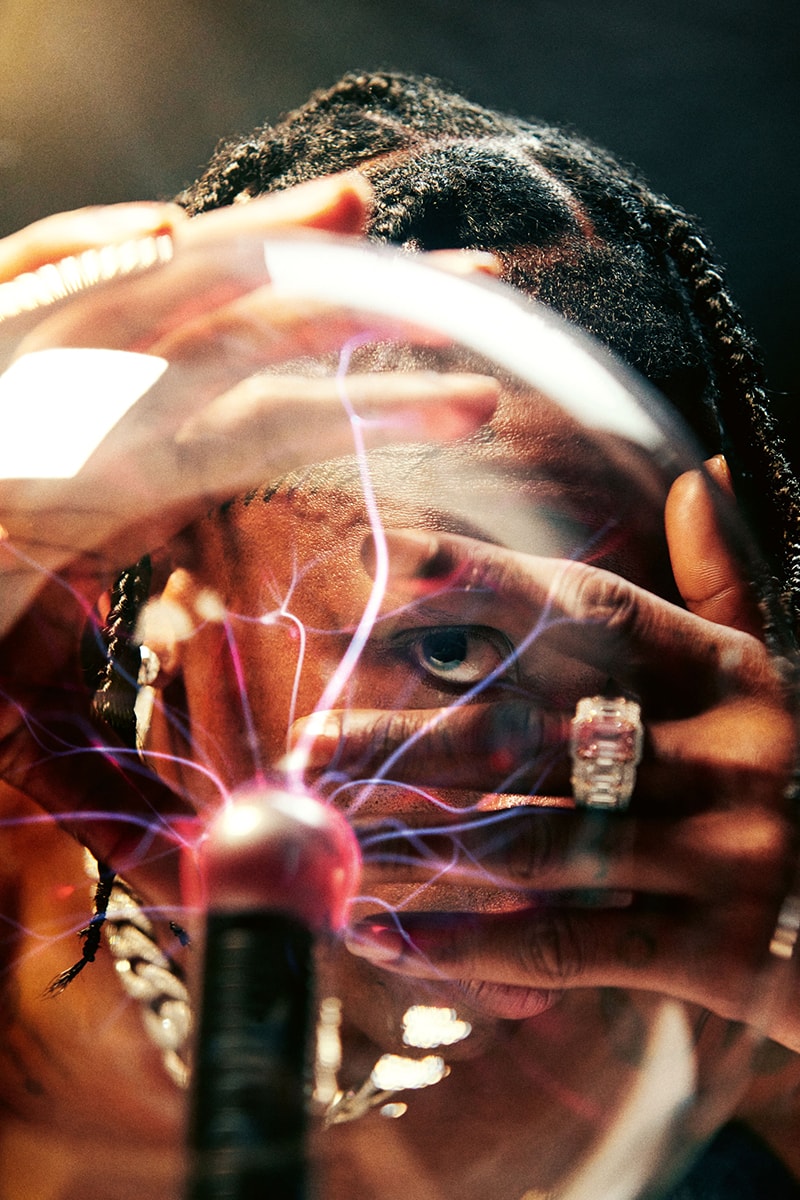 4 of 4
For its latest "CR PARADE" specialty-themed issue, CR MEN led by Carine Roitfeld tapped Travis Scott for an evocative cover, editorial spread shot by photographer Ryan McGinley and accompanying interview.
The 13th issue sees cover star Travis Scott sit down with friend and artist, Tom Sachs, for an intimate interview ahead of the release of his fourth studio album, Utopia. The interview offers a window into the mind of La Flame, as the notoriously private artist discusses the lessons he's learned on his meteoric rise to fame and his need to break and set boundaries while balancing his celebrity status and personal life.
Aside from outlining his humble first recording studio setup, Travis also goes into the deeper meaning behind his upcoming Utopia album. The artist reveals his hopes for a better world by remedying "miscommunication, non-communication, non-understandable communication, ignorance to communication" with his new project. Expanding on his overall positivity while sharing how he keeps the inevitable anxieties of his fame under control, "just seeing people in a good mood, legit brings me joy. And, knowing that you can kinda curate that? Makes it even better."
Catch excerpts from Travis Scott's interview included in CR MEN's "CR PARADE" issue is set to be released September 16 below.
On his forthcoming album, Utopia, and the current state of society:

"Medicine, nursing, being a better person, talking, language, communication—you know, a utopian state. That's what my album is about. You think utopia is a society where everything is good: health, buildings, architecture— nah. It's just about proper lines of communication. Because that's the dystopian shit we're in right now. It's all hate, hate, hate, and all of that is drawn from what? Miscommunication, non-communication, non-understandable communication, ignorance to communication. 'I don't like this person.' Why? Because somebody told me something to not like this person? Because in history I read to not like this person? Why?"

On watching his daughter, Stormi, grow up:

"She's so fire because she goes to sleep now. We try to do a more natural vibe [with parenting], like more self-discipline. Like, OK, you know you got to go to bed at nine, are you going to stay up till eleven or are you going to go to sleep now? And it's so cool [to hear her say], 'I'm going to sleep ya'll!'"

On what brings him joy:

"I'm in a spot now where I'm where I wanna be and I'm putting out amazing things—that makes me happy. I've done enough of that. Now it's about fulfilling things out and more team shit. So, for the person to the left, to the right, in front of me, behind me, it's like, what the fuck they doing? That's why I started Cactus, my company, to help bring up the people that I f*ck with and give more stability for the people around me. Now it's about building that up—that makes me happy. Putting out the illest shit—back to the music—really makes me happy. To be totally honest, I love the ragers, the kids. Going out on stage and seeing people lose their mind, it ain't got to be no festival, we could have a little shindig right here."
In case you missed it, a sample of the Travis Scott x Air Jordan 1 Low "Reverse Mocha" recently surfaced.