Toyota Debuts a Tundra TRD Pro for the 2022 NASCAR Camping World Truck Series
Heading to the Daytona International Speedway in February 2022.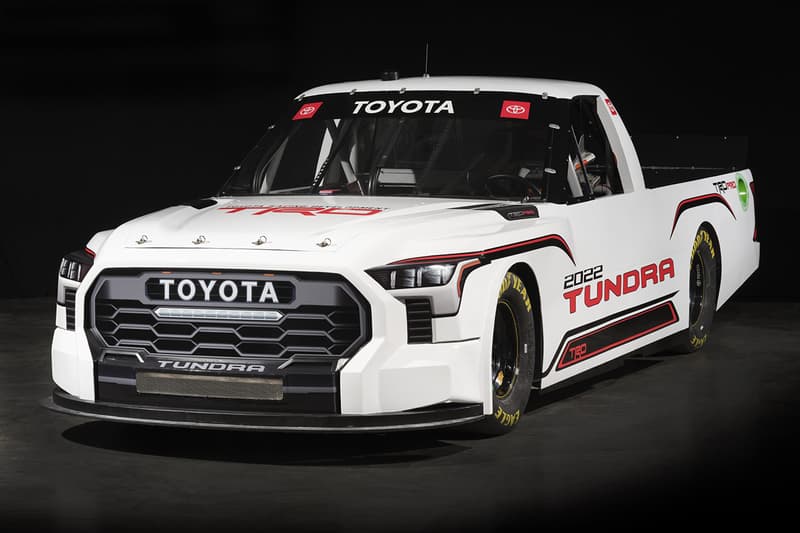 1 of 3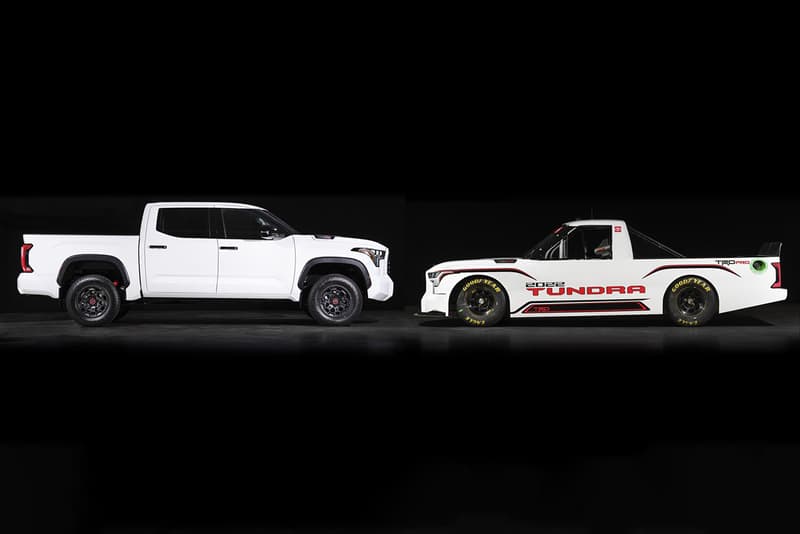 2 of 3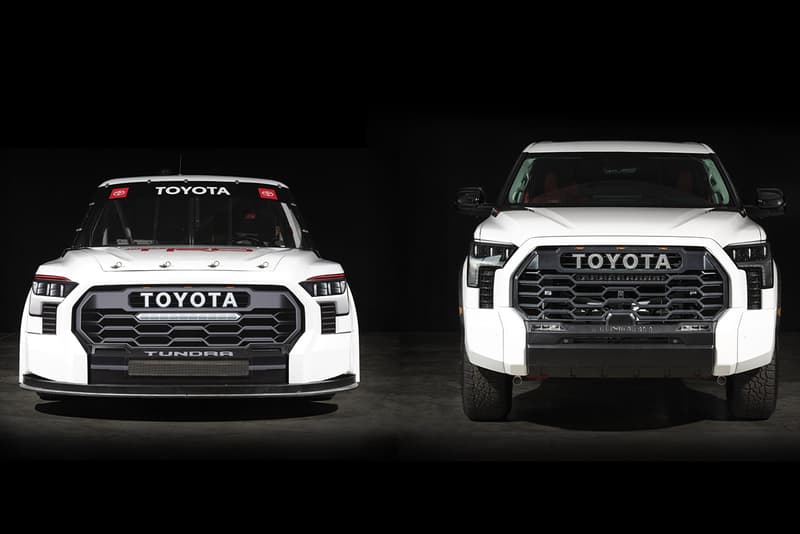 3 of 3
Toyota has a heavy presence in the North American NASCAR racing franchise, with its Toyota Camry TRD Next Gen Cup Series car having debuted in May and the Supra heading to the NASCAR Xfinity Series imminently, and now the Japanese manufacturer has unveiled its latest entry: a Tundra TRD Pro heading for the 2022 NASCAR Camping World Truck Series season.
Debuting on February 18, 2022, the Tundra TRD Pro will serve as Toyota's latest attempt to snag another title win, adding to its eight driver championship and 11 manufacturer's championship first place trophies. Paul Doleshal, group manager of motorsports for Toyota Motor North America, said, "The NASCAR Camping World Truck Series has always been extremely important to Toyota not only in our history, but our focus at our dealerships." He added, "The launch of the new Tundra is a really exciting time for our entire organization, so to be able to reflect that new styling in our NASCAR Tundra with the TRD Pro design is a reflection of the importance of the series to all of us and allows us to continue ensuring our on-track production resembles its production counterparts that can be found in our Toyota showrooms."
As Doleshal noted, the race car you see above is a reflection on the new Tundra that was revealed just a week ago. However, aside from a truck bed and the square form that dominates the Tundra, the NASCAR iteration shares very little in common with the road-going iteration. Sitting considerably lower than stock, the TRD Pro version has been completely converted to NASCAR spec with a new body kit for better aerodynamics, racing slicks on the wheels, and of course, a race-spec engine.
Similarities can be found all over though, with touches such as the headlights, grille, and hood bearing a resemblance to the stock model. Speaking on the car itself, Kyle Busch, the team owner of Kyle Busch Motorsports, said, "Toyota and TRD are always working with us to ensure we're as competitive as possible on the race track, but also ensuring that the body styling of our Tundras matches what fans can buy in their dealerships. The new Tundra is really aggressive looking, and it's great to see that reflected in our NASCAR Tundras with the TRD Pro badging for the 2022 season."
The Toyota Tundra TRD Pro will be showcased in showrooms later this year ahead of its NASCAR debut next February. Take a closer look at the truck above.
Elsewhere in the automotive world, L'Art de L'automobile has unveiled its Porsche 968 L'ART car.