TECHART Boosts the Porsche 911 Turbo S Cabriolet to 800 HP
The GTstreet R Cabriolet is as hardcore as a road-going 911 gets.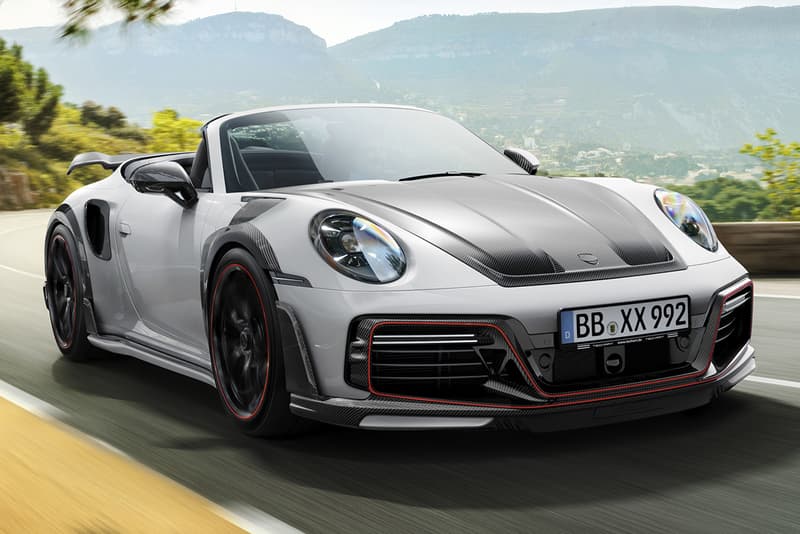 1 of 3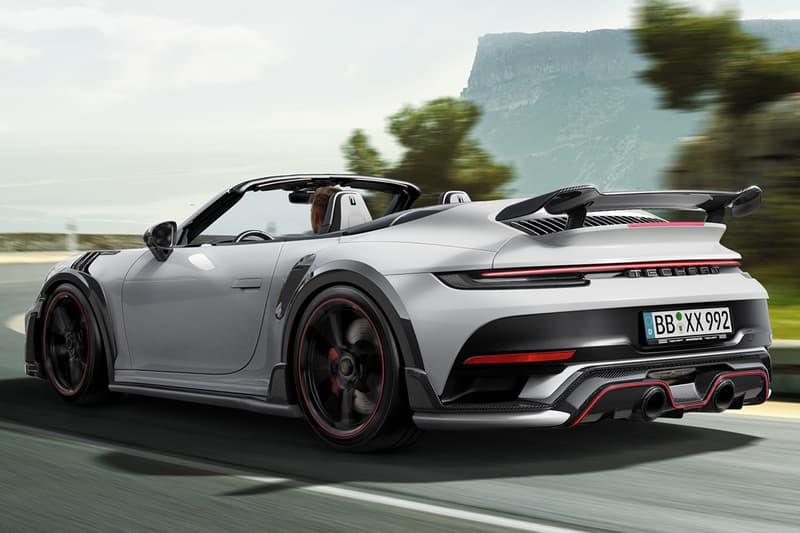 2 of 3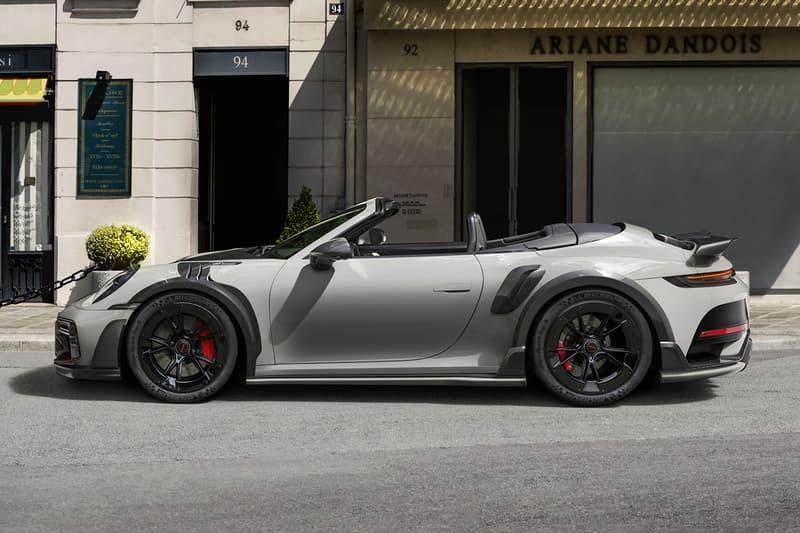 3 of 3
The 992-generation Porsche 911 Turbo S is a formidable opponent in the supercar world, exercising some of the best technology and expertise the German marque has to offer, but for the tuning company TECHART this is simply not enough. Following on from 911 Turbo it overhauled back in June, the tuning brand is back with its take on the 911 Turbo S Cabriolet, dubbed the GTstreet R Cabriolet.
Like its predecessor, the cabriolet iteration features a heavily revised body kit that's been enhanced with carbon fiber aerodynamic parts that reduce weight and increase the downforce. Reworking the front apron, carbon fiber aero hood, lightweight fenders in conjunction with wheel arch extensions, side skirts, rear apron, and the carbon rear wing, TECHART adds its stamp all over the 911, while a new set of rims that go up to 21" can also be specified with aero discs — like the BBS turbofans that graced Porsche race cars of the '70s and '80s, or the more recent upgrades available on the Manthey Racing GT3 RS and GT2 RS.
The track of the car has been set 30mm wider while sitting up to 30mm lower at the same time, and of course, the 911 Turbo S Cabriolet has plenty more power to offer, too. In top-spec form, the car's twin-turbo V6 will produce 800 HP, 700 ft-lb of torque, and will reach a top speed of 217 MPH. A 0-62 MPH time has not been specified, but expect it to be quicker than the stock 2.8 seconds.
Endless amounts of personalization can be applied to the TECHART GTstreet R Cabriolet, which can be experienced over on TECHART's configurator. Find out more about the car online.
In other news, L'Art de L'automobile has unveiled its Porsche 968 L'ART car.