Philippe Starck Reimagines the Gondola as a Symbol of Innovation in Venice
The winter gondola features a hull made of seaweed bio resin.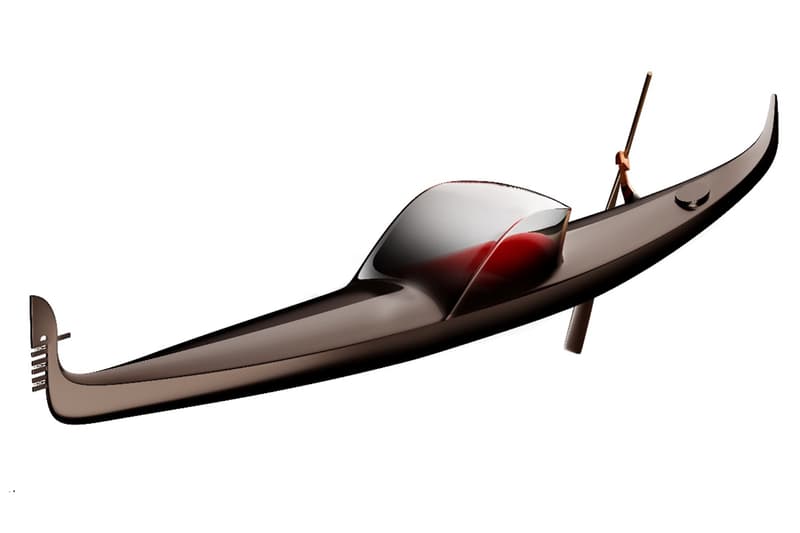 Philippe Starck has reimagined the gondola to bring attention to a new Venice-based business and technology accelerator targeting climate change and environmental challenges.
"Dream of Winter Gondola" was created by Starck, who has lived on the Venetian island of Burano for 50 years for VeniSIA, a corporate accelerator attached to Venice's Ca' Foscari University.
"I have a lot of admiration and respect for the gondola," says Starck. "One of the most complex boats in the world as its design is completely asymmetric, but nevertheless its weight is perfectly balanced and can go straight even in the hardest conditions. It's magic, it's pure magic. That's why it's a great honour for me to dream about a gondola and especially, on a winter gondola with a small room in the centre. That's why what I show you today doesn't try to be realistic, it's just a dream."
Starck's "dream" is particularly suited to the new organisation as it proposes a seaweed bio resin hull and oar, Gorilla Glass canopy and compressed bamboo forcole while integrating solar-powered gyroscopic stabilizers and turbine electric assistance powered by a hydro generator.
The 3D image joins the collection of Ca' Foscari University.
In other design news, Arket reveals its FW21 home collection.