Balenciaga Attracts Criticism For $1,190 USD "Sagging" Sweatpants
With commenters accusing the exposed-boxer style of cultural appropriation.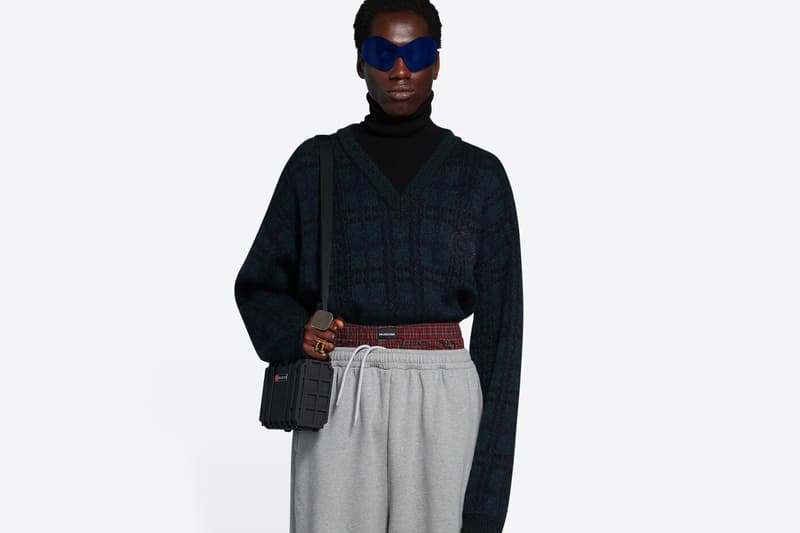 1 of 3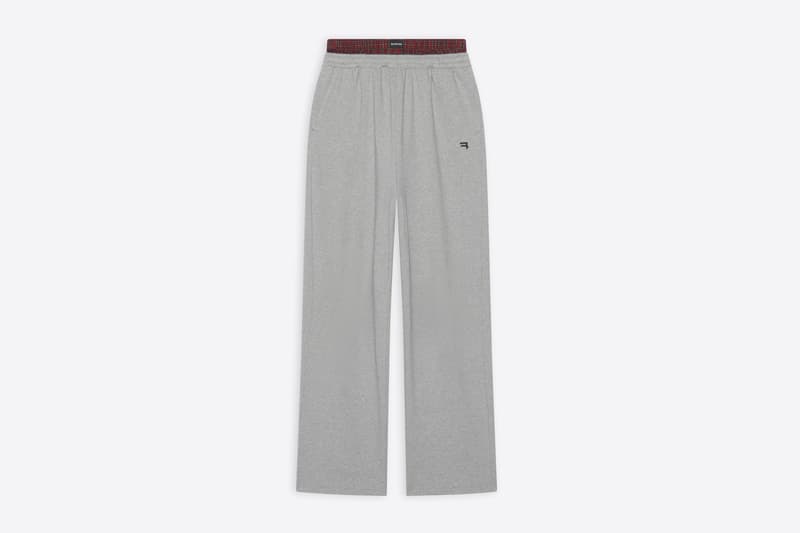 2 of 3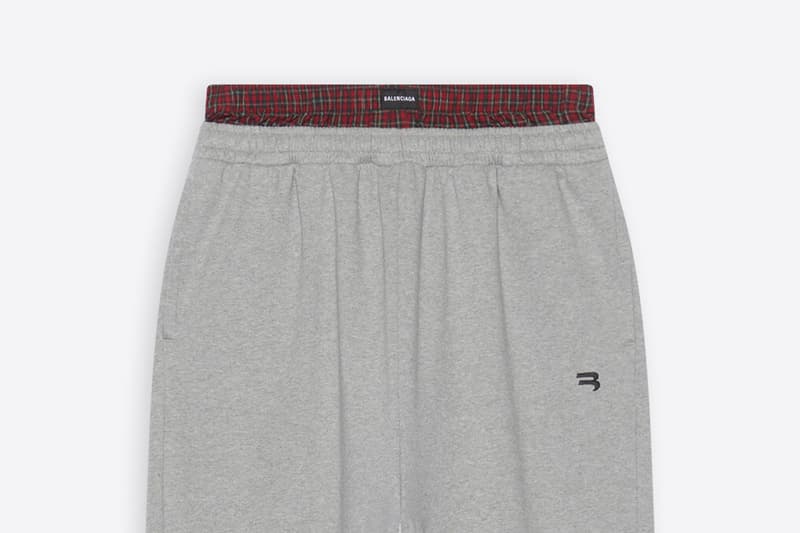 3 of 3
Balenciaga has attracted scrutiny over a pair of pants it released for the Fall/Winter 2021 season.
Dubbed the "Trompe-L'Oeil Sweatpants," the bottoms, which retail for $1,190 USD are designed to appear with an exposed boxer short above the waistband.
But many on social media are pointing out that the luxury fashion house appears to be appropriating 'sagging' — a form of dress in which pants are deliberately worn low — with the style. As some have noted, 'sagging' has been prohibited and even criminalized in some cities and institutions across the U.S, a move that disproportionately affects Black men.
Trompe l'oeil has been a consistent visual motif in Balenciaga collections under its creative director Demna Gvasalia — perhaps most famously at the close of its Fall/Winter 2018 show, which featured a viral seven-layered parka.
Yet critics of the new collection have argued that the brand's ironic tone should not have been applied to such a heavily politicized form of dress. Some have even accused the brand of 'gentrifying' sagging. Balenciaga and Gvasalia have not yet offered any comment on the complaints, and at the time of writing the pants remain available for purchase.
View this post on Instagram
they're also literally $1000. @BALENCIAGA pull this racist shithttps://t.co/ITDgf1FXVY

— h͎i͎g͎u͎n͎ + w͎a͎h͎íy͎e͎ (@blackgirldating) September 5, 2021
There have literally been laws that make it illegal to have sagging pants yet fashion designers are profiting off of the same thing Black people were criminalized for. Dispicable https://t.co/KurhZEW7E4

— Devan M. Vilfrard ✊??? (@ThoughtsFromDev) September 5, 2021
they've really just gentrified sagging I'm dead ?? pic.twitter.com/ImWDyL8quD

— faizah minnelli (@ffaizah_) September 5, 2021
In case you missed it, Lil Uzi Vert recently revealed fans almost ripped his $24 Million USD diamond off his forehead.