Louis Vuitton, Peter Saville and More: Five Things to Look Out for at London Design Festival
Highlights from across the U.K. capital.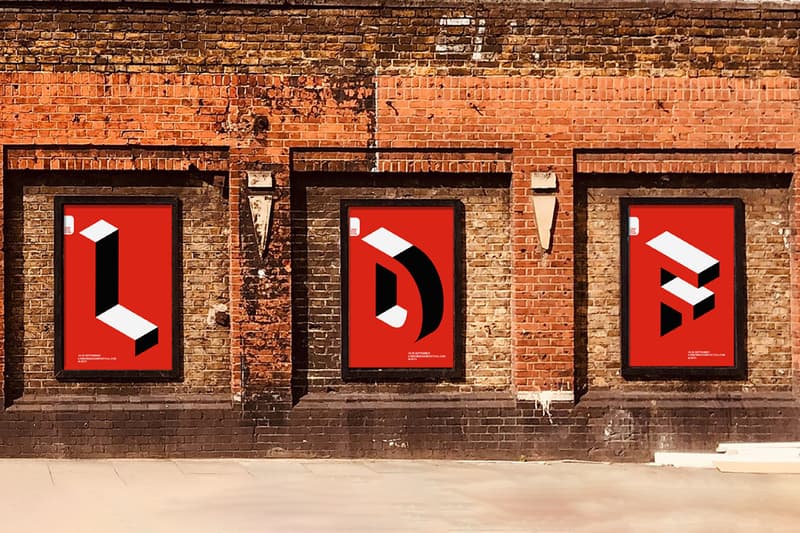 London Design Festival has returned for its 19th installment, with design-focused installations, events and exhibitions taking place across the capital. This year's festival mixes big names such as Louis Vuitton and Peter Saville with a range of emerging designers and creatives. With London Design Festival 2021 recently opening its doors, HYPEBEAST has pulled together five of the stand-out things to look out for at this year's festival.
Louis Vuitton: Objets Nomades
Louis Vuitton's Objets Nomades project began back in 2012, and sees the house partner with famous designers to produce travel-inspired furniture and objects. Previous collaborators include Andre Fu, Atelier Oi, the Campana brothers and Marcel Wanders Studio, while this exhibition focuses on the house's work with Raw Edges.
The award-winning studio was founded by husband and wife duo Shay Alkalay and Yael Mer after they graduated from the Royal College of Art in 2006. Their work with Louis Vuitton's Objets Nomades began in 2015, and includes pieces such as the Concertina Chair and My Shelf.
Tokyo 1964: Designing Tomorrow
Following the delayed 2020 Olympic Games in Tokyo, Japan House London looks back to the previous occasion Tokyo hosted the games. The exhibition focuses on a new generation of Japanese designers and architects who played a role in shaping the 1964 Olympic Games' identity, and the story of Japan their work told the world.
The exhibition — which features the first ever sports pictograms, original posters and the Kamekura Yūsaku-designed symbol — runs alongside a look at the work of Tokolo Asao. Asao designed the symbol for this year's Tokyo Olympic Games, placing his work for those games in the context of Tokyo 1964.
Kvadrat x Peter Saville
Kvadrat and Peter Saville have worked together in the past, with the legendary art director and designer acting as a long-term creative consultant. For this collaboration — presented at Kvadrat's London showroom — Saville has taken inspiration from the markings he saw on sheep on childhood holidays to Wales.
The industrial markings — which Saville describes as "rural graffiti" — inform the color composition of the collection. Dubbed "Technicolour," the collaboration includes upholstery, rugs and curtains which range from naturally-coarse wool to the smooth Trevira CS material. The "Technicolour" presentation is open by appointment only.
Art of Ping Pong x Campbell Hay at Islington Design District
After creative studio Art of Ping Pong installed a series of tables at Islington Square earlier this year, the installation will now form part of the London Design Festival. Overall, the space features eight tables designed in partnership with Campbell Hay, each of which is inspired by opposing states (featuring graphics such as "Push/Pull" and "Smash/Block").
Two of the tables have been installed as permanent fixtures of the space, while the other six are smaller "ArtTables" in a gallery setting. All eight designs feature vibrant colors, bold typography and, through Instagram filters, can be brought to life using animation and augmented reality. Visitors can also take part in a ping pong tournament on the specially-designed tables as part of a late night event on September 22.
The Art of Ping Pong x Campbell Hay installation makes up part of the Islington Design District, which also features "Come Together," a furniture exhibition encouraging social interaction through "junk shop loveseats," as well as ceramic workshops from NkdWare and a new furniture collection from Bench Studio.
Biomimicry Collection by Auroboros
The renowned Victoria & Albert museum plays host to a new installation by "science/tech couture house" Auroboros. The "Biomimicry" installation bridges the gap between London Design Festival and London Fashion Week, and features Ai-Da, "the world's first artist robot."
Ai-Da will be wearing a couture gown that grows and falls apart in real time over the course of the exhibition. As well as the naturally changing gown, the "Biomimicry" exhibition will also see Ai-Da drawing a self portrait as the gown alters around her. The digital designs from the exhibition will be available to visitors virtually using augmented reality. Auroboros described the installation as "mimicking nature's life cycle in an emotive and experiential live art performance."