This Miniature Robot Is Designed To Help You Carry Groceries and Run Errands
The mobile companion can carry 20 pounds and move for 21 miles.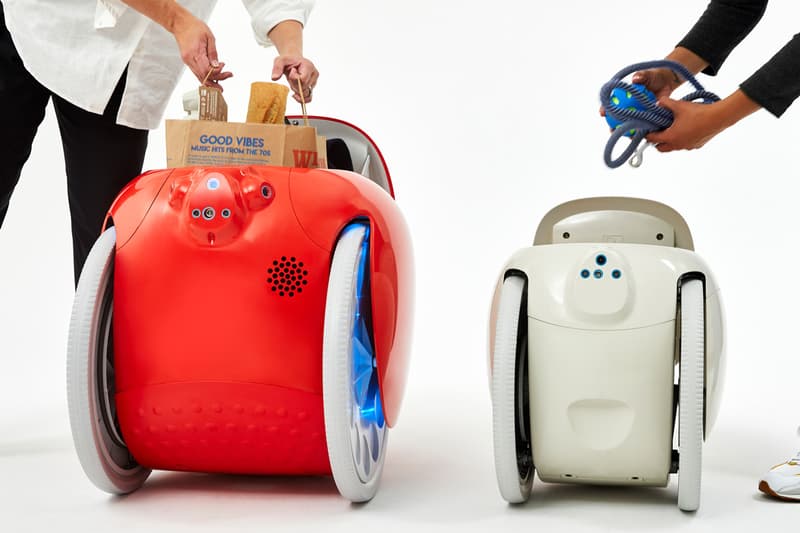 The Italian company behind the iconic Vespa scooter has debuted a miniature robot that's designed to help its owners hauling items while they run errands. Out from Piaggio Fast Forward, which calls itself a leader in smart technology, the gitamini is a 28 lb (13 kg) mobile robot that not only carries cargo but also follows the rules of the road.
The gitamini is about the size of a medium-sized dog and comes programmed with an extensive body of knowledge regarding pedestrian mobility and etiquette. It also comes loaded with handles on its front and back for manual maneuvering over bumps and hills, as well as an impressive roster of cameras and radar technologies that enable it to detect its surroundings and navigate crowded environments.
The bot can be packed with up to 20 pounds (32 kg) of cargo inside it, and can function with its lid open to accommodate bulky items. In terms of endurance, it can follow its owners around for up to 21 miles (34 km), during which it will keep them updated on its battery status through colored lights and custom sounds developed by the Berklee College of Music.
The mobile companion arrives as part of Piaggio's gita robot product line, including the original gita that comes in at 50 lbs (80 kg) and is priced at $2,950 USD. While the gita may be ideal for office spaces or for home use, the gitamini is engineered to be used on the go, as its compact size allows it to maneuver through tighter spaces.
"Seeing the initial consumer response to gita proved to us what a pioneer the product was within the consumer robotics industry," said Greg Lynn, PFF's CEO. "The perfect amalgamation of technological advancement and consumer-focused necessity, we are excited to see the impact gitamini has on consumers' daily lives as they are freed to adopt a pedestrian-focused lifestyle without constraints."
The gitamini will be available for purchase on October 15 and retails for $1,850 USD. In the meantime, the bot will be available for preview soon on the gita store.
Check out the bot in action below:
In other tech news, Amazon revealed its new Kindle Paperwhite with a larger screen and 10-week battery life.