Take a Look Inside JAY-Z's Roc Nation Headquarters in Los Angeles
Willo Perron brings the inspiration of Montreal-modernism into Hov's offices.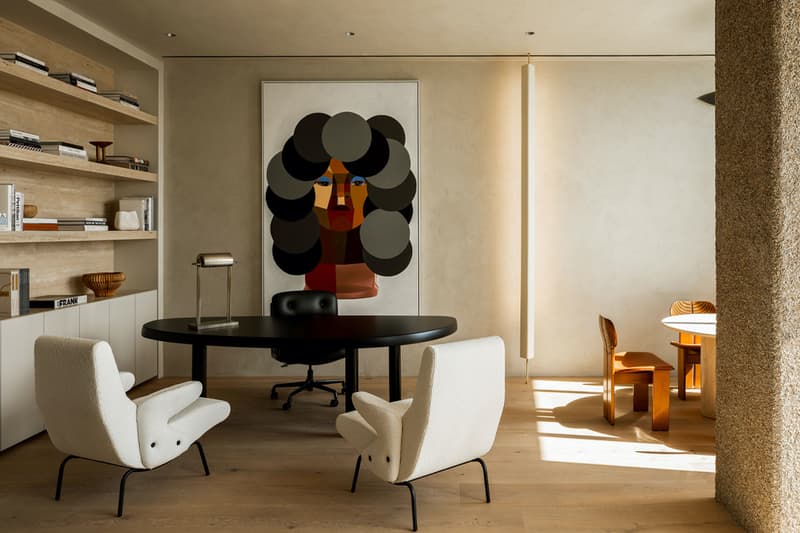 1 of 2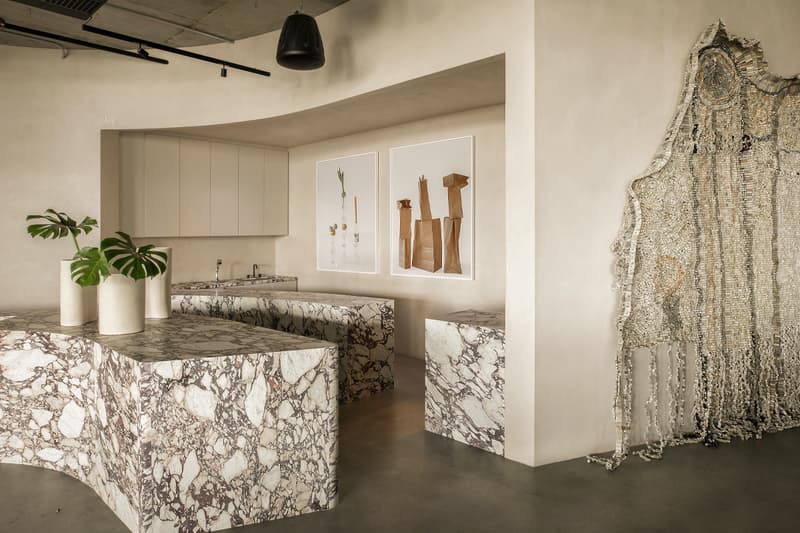 2 of 2
Willo Perron brings a sense of serenity to JAY-Z's Roc Nation headquarters. Architectural Digest recently took a tour of the cool and calm office designed by the Montreal-born, Los Angeles-based designer. The designer has previously worked with artists of the likes of Rihanna, Kanye West, Lady Gaga, Travis Scott, Drake and Kendrick Lamar on their stage sets over the years.
Perron recently spoke with Architectural Digest regarding the design relationship he had with JAY-Z and how they worked together to create a space that welcomed collaboration and sparks creativity. Perron said, "He's given me lots of freedom to explore and develop concepts that I find intriguing. The only boundaries I had for the office were the number of desks and offices. Beyond that, they trusted us."
The office features a central meeting/dining/entertainment area that hosts a chunky marble counter that acts as a centerpiece of the room. Bespoke benches as well as accented walls covered in a pebbly lime plaster steal the show and acts as a nod to Perron's Montreal modernism roots. The headquarters is an open-office space that blends 21st-century technology with Juddian minimalism. For JAY's private office, a Charlotte Perriand desk captures the attention and is complemented with a Marcel Breuer lamp, Oscar Niemeyer seating and arranged vignettes that tailor the room to have a residential vibe. Rick Owens' chairs are also seen parked alongside the Niemeyer pieces.
Take a look at the AD's October cover here and for more photos of JAY-Z's office, check out Architectural Digest.
In other design news, CLOT and sacai have invited you into the CLOTsacaiTHEHOME.