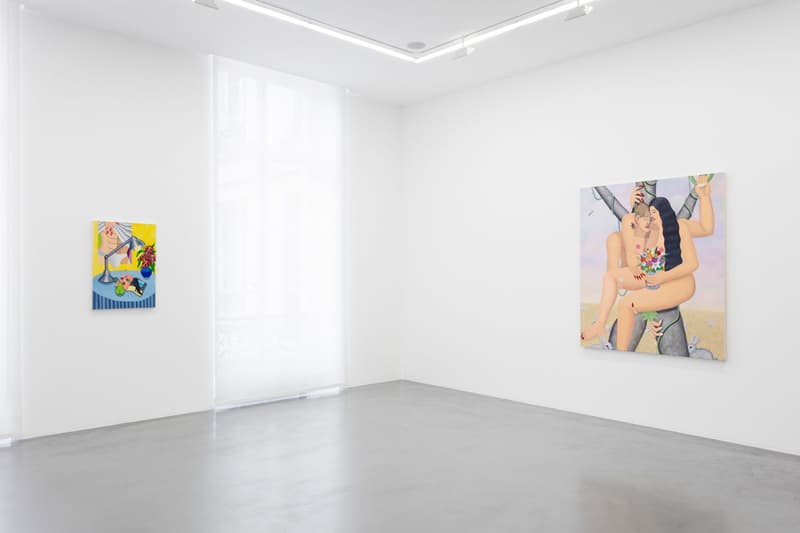 1 of 8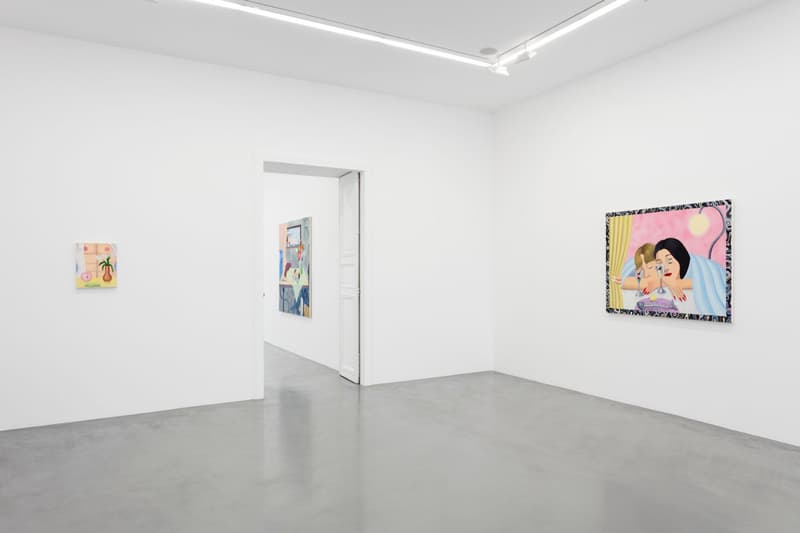 2 of 8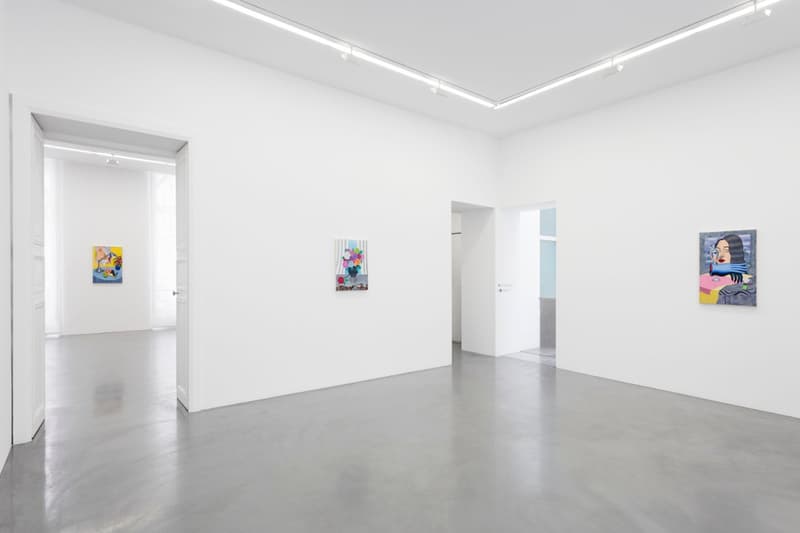 3 of 8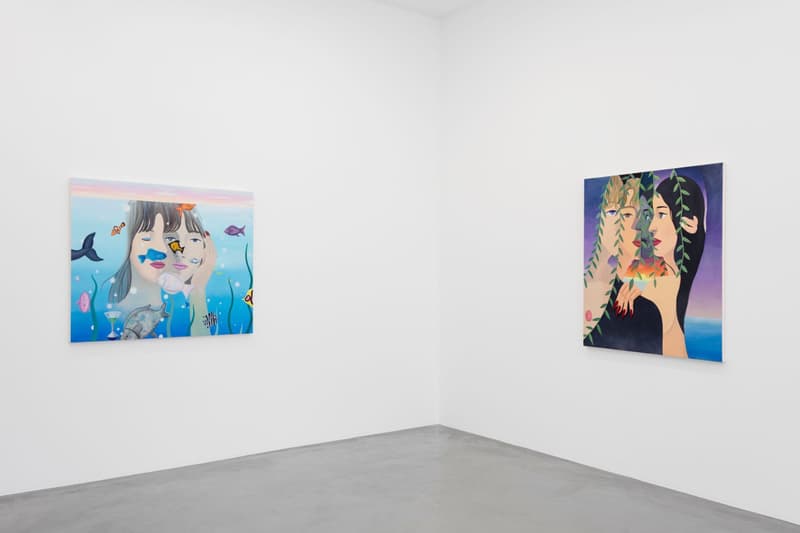 4 of 8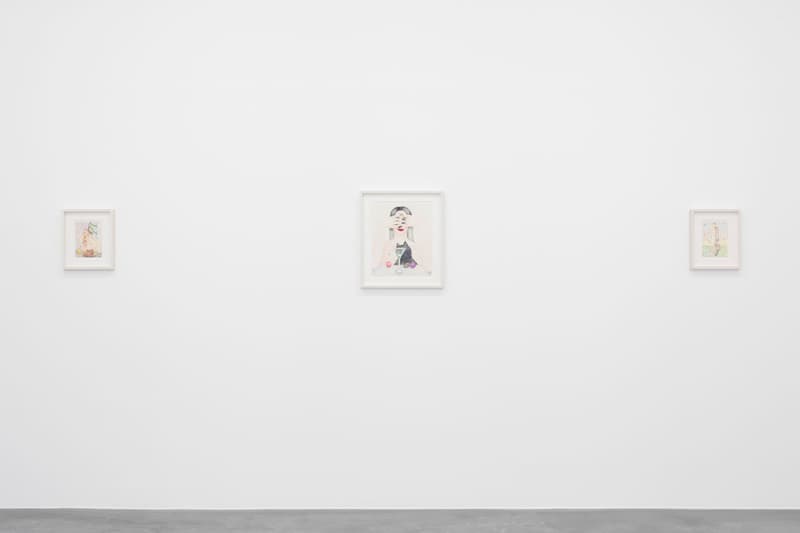 5 of 8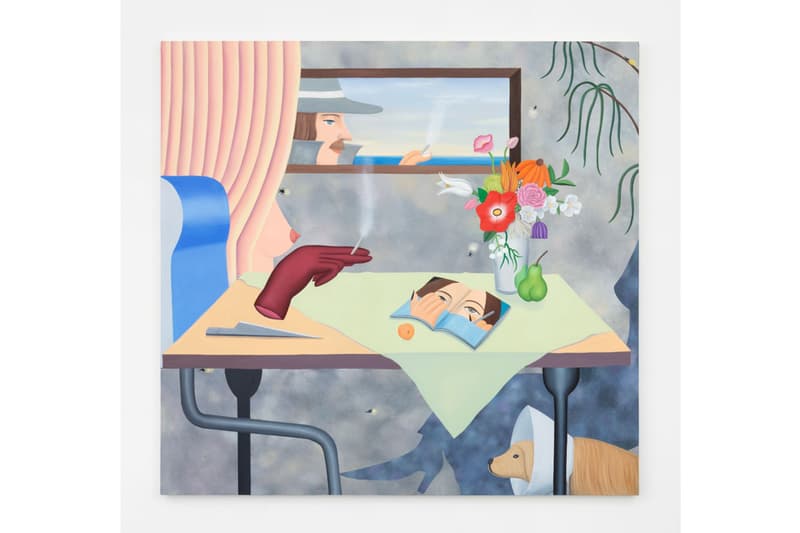 6 of 8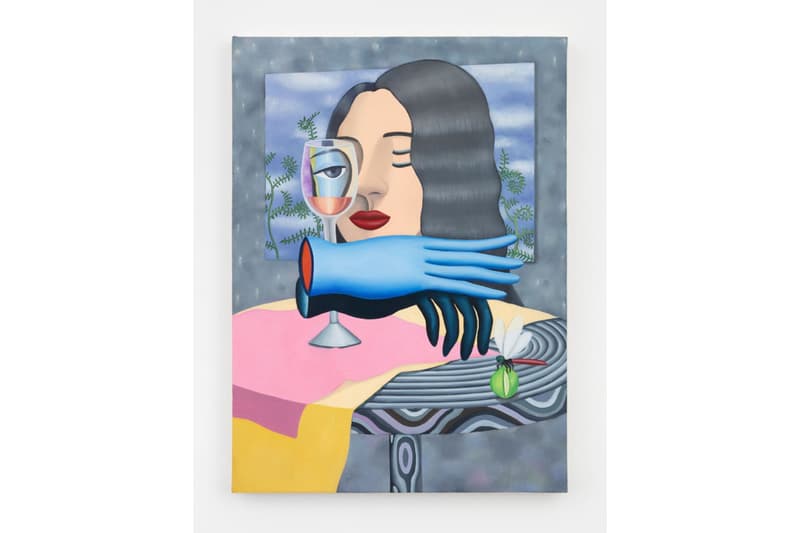 7 of 8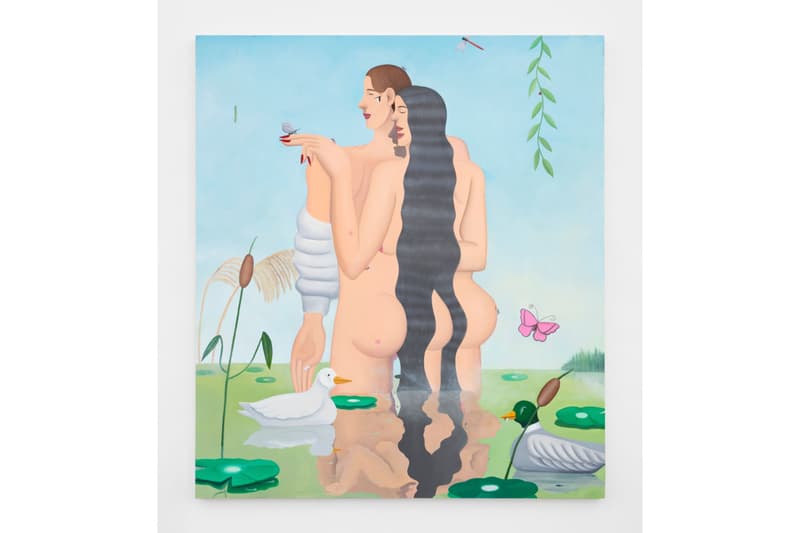 8 of 8
GaHee Park's Hyper-Stylized Paintings Hit Perrotin Paris
A solo exhibition on view until September 30.
---
South Korean artist, GaHee Park, has unveiled a new exhibition at Paris' Perrotin gallery. As her first show in France, "Too Early After All," explores the idea of liberation, interpersonal relationships, and societal fright through a hyper-stylized aesthetic that bounces from harmony to conflict.
Park first immigrated to the United States to continue her studies and break from the familial and religious boundaries that hindered her back home. Similar to her own journey, the artist's work, such as Wetlands, carries funny, dark, and oddly charming notes that emit a visual complexity that harks back to the late French artist, Henri Rousseau. The human gaze is perhaps the most recurrent visual motif used across the paintings on display. A device the artist uses to freeze-frame the immeasurable glances and emotions that occur during everyday encounters.
A student of history, Park routinely visits and subverts many artistic traditions such as the still life and nude paintings — highlighting the strangeness in daily life. "Too Early After All" is on view at Perrotin Paris until September 30.
Elsewhere in art, Belgian doctors are prescribing museum visits to patients who are suffering from pandemic-related stress.
Perrotin
76 Rue de Turenne
75003 Paris, France