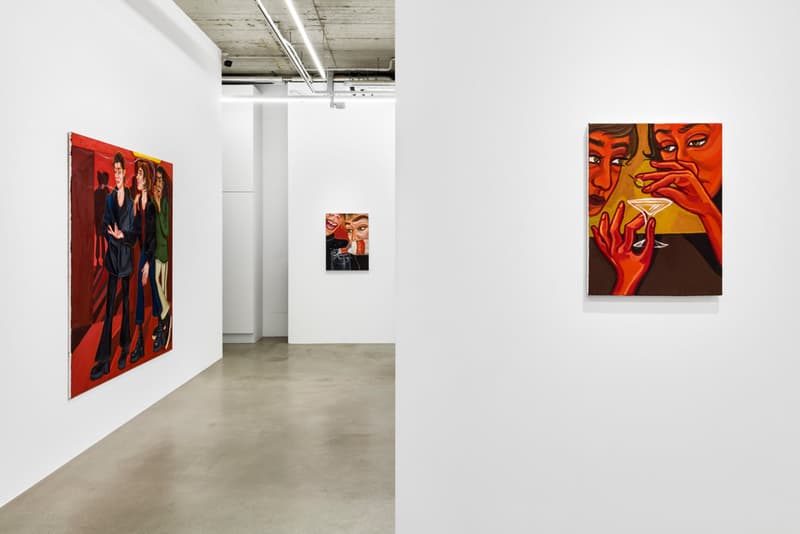 1 of 5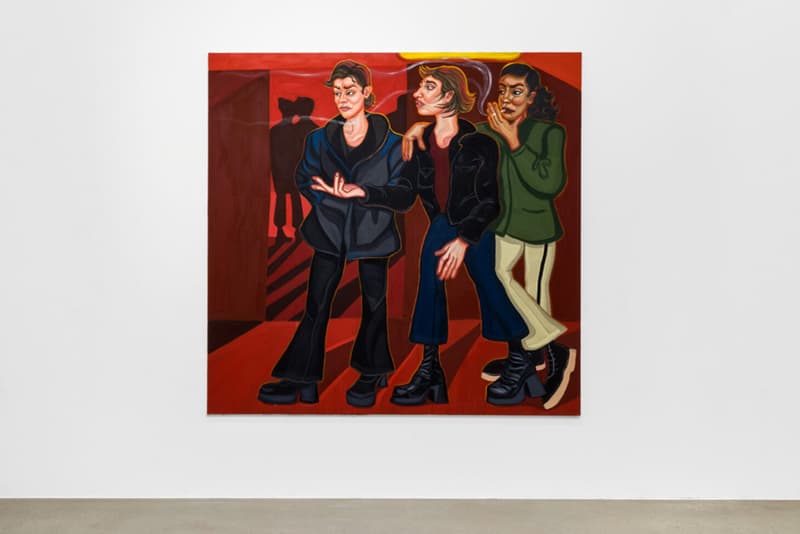 2 of 5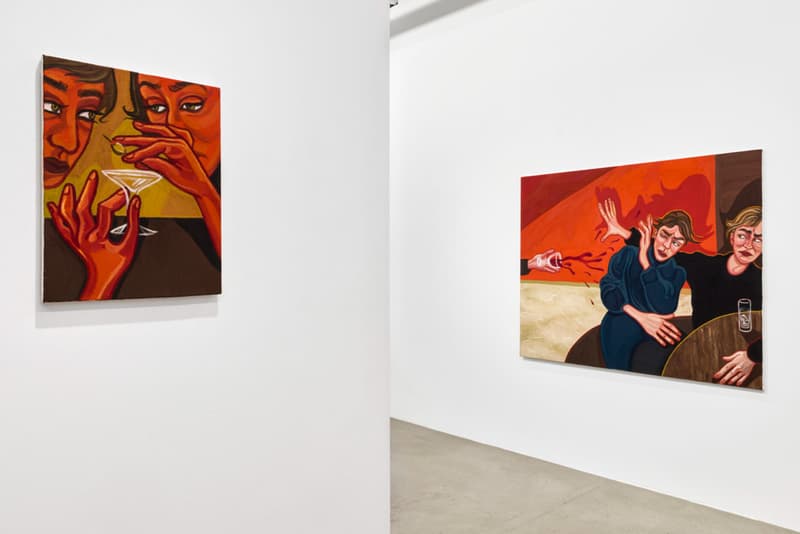 3 of 5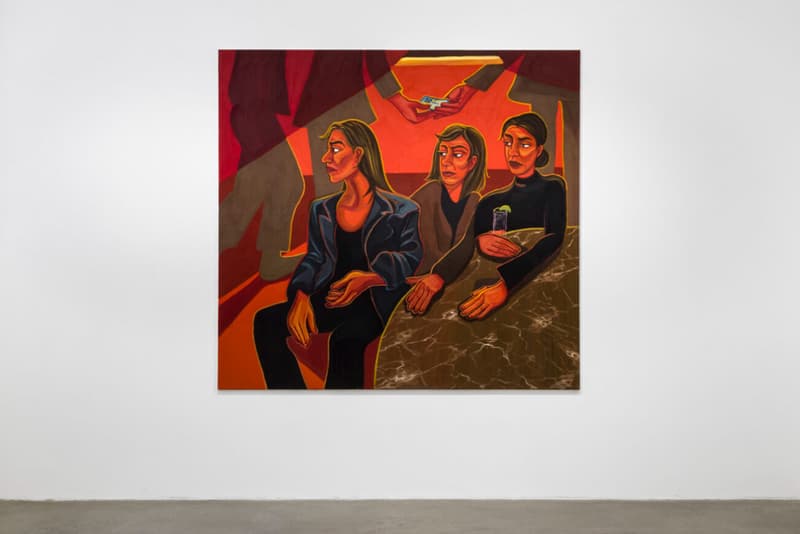 4 of 5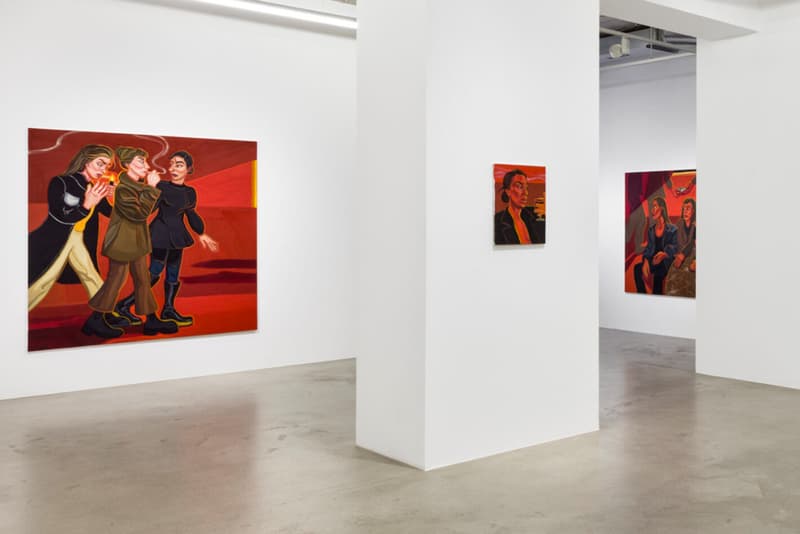 5 of 5
Ania Hobson's "I See You" Now Open at SETAREH X
The artist's first international solo exhibition.
---
Düsseldorf's SETAREH X has unveiled the first international solo exhibition by rising artist, Ania Hobson. Entitled, "I See You," the London-based artist showcases a series of paintings that depict women across present-day social gatherings such as bars, alleyways, and various other urban settings.
Present throughout each, is a binary sense of fantasy and realism, where the dominant palette of black and red — which can detach the scene from everyday life — is then brought back to reality through relatable daily phenomena. As the smoke of the cigarette creates an ominous vibe to her paintings, one begins to unearth a sort of detective story. But what these women are investigating is an element that Hobson leaves for the viewer — a type of keyhole perspective that encourages one to think beyond the confines of the canvas.
Hobson reflects on the current feminine position in society through women who are strong and self-confident, as they navigate past the stereotypes of contemporary culture. According to a statement by the gallery, "The female figure isn't the main topic, in fact, it doesn't matter at all, these female subjects break from the idiosyncratic conception of "woman" from the past: they aren't there to be looked at."
Having been awarded the National Portrait Gallery's BP Young Artist Award in 2018, Hobson is an exciting new artist on the international scene. "I See You" will be on view until October 9 at SETAREH X.
Also on view, Bertrand Lavier has lit up the walls of Paris' Kamel Mennour.
SETAREH X
Hohe Str. 53,
40213 Düsseldorf,
Germany