Warby Parker Files To Go Public and PayPal Expands Services in the UK in This Week's Business and Crypto Roundup
While Naomi Osaka dropped her own preseason access NFT collection.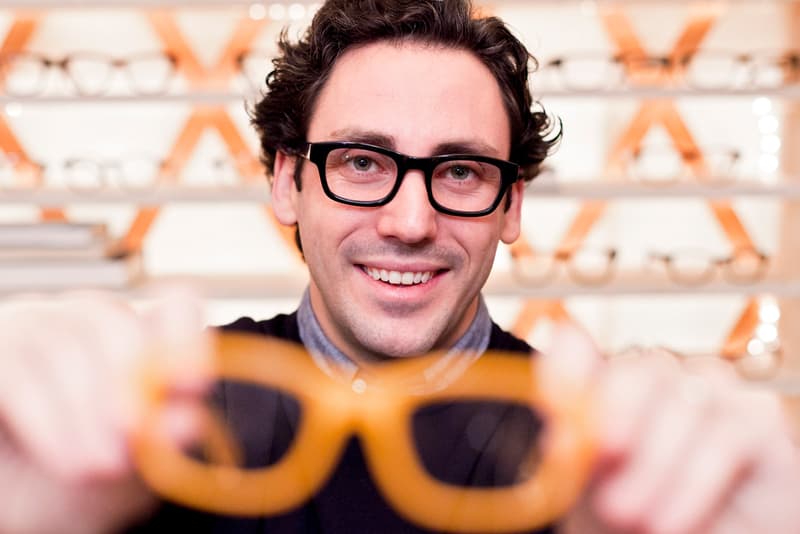 Many brands are starting to see a recovery despite the challenges initially brought on by the pandemic. Some businesses, especially ones that focused efforts on expanding e-commerce ventures, have even seen profits rise even higher than before.
HYPEBEAST has rounded up the top business and crypto stories of the week so you can stay in the know about trends across industries.
Business
In its filing, the eyewear retailer noted a 53 percent rise in revenue this year. The company announced a valuation of $3 billion USD.
Walker Wear claims that a jacket from Off-White™ features "a design nearly identical to Walker Wear's storied WW XXL Athletic mark design." The New York streetwear label is reportedly seeking monetary damages.
ICYMI: Off-White is being sued for allegedly infringing 30-year-old streetwear brand Walker Wear's "WW" trademark. https://t.co/7x83VUFKKg pic.twitter.com/LE4yWagERj

— The Fashion Law (@TheFashionLaw) August 26, 2021
The Roger Federer-backed label is expected to seek a valuation between $4 billion and $6 billion USD. It is set to appear on the New York Stock Exchange under the "ONON" symbol.
The two companies have now pledged $30 billion USD to increase cybersecurity efforts over the next five years. Other smaller organizations such as Code.org, IBM and Girls Who Code have also announced plans to increase cybersecurity efforts.
The company successfully tested out its hyperloop system with human passengers in November. The vehicles will eventually be able to seat up to 28 passengers at speeds of over 670 mph (over 1000 km/h).
#Hyperloop, explained. pic.twitter.com/DSzJpiK9Pg

— Virgin Hyperloop (@virginhyperloop) August 23, 2021
Crypto
The new service in the U.K. will allow users to buy, hold and sell cryptocurrencies. Supported currencies include Bitcoin, Ethereum, Litecoin and Bitcoin Cash.
The 23-year-old tennis star joined forces with Tom Brady's NFT platform Autograph for an assortment of blockchain-backed preseason access passes. Osaka's NFTs arrive at various levels — Carbon Premier, Platinum Premier, Emerald Premier, Sapphire Premier and Ruby Premier — that differ in exclusivity and price.
View this post on Instagram
Artist Tyler Hobbs' Fidenza line consists of 999 unique Art Blocks depicting a pattern of colorful squares and rectangles generated via an algorithm. The series' Fidenza #313 recently sold for 1,000 ETH, which amounted to just over $3.3 million USD at the time of transaction.
A new scripted TV show about crypto culture is being developed with the help of Emmy-nominated Entourage producer Rob Weiss. The comedy series follows a tech founder named Mel who launches a token after her friend who disappeared.
View this post on Instagram
Over $600 million USD in various cryptocurrencies had been stolen by hackers earlier this month. The hacker turned down a $500,000 USD bounty and in returning some of the final funds, left a message for the platform apologizing for the "inconvenience" and urging it to distribute any extra assets to the victims of the hack.