Blackground Music Re-releases Timbaland and Magoo's Catalog
Including Timbaland's debut album and more.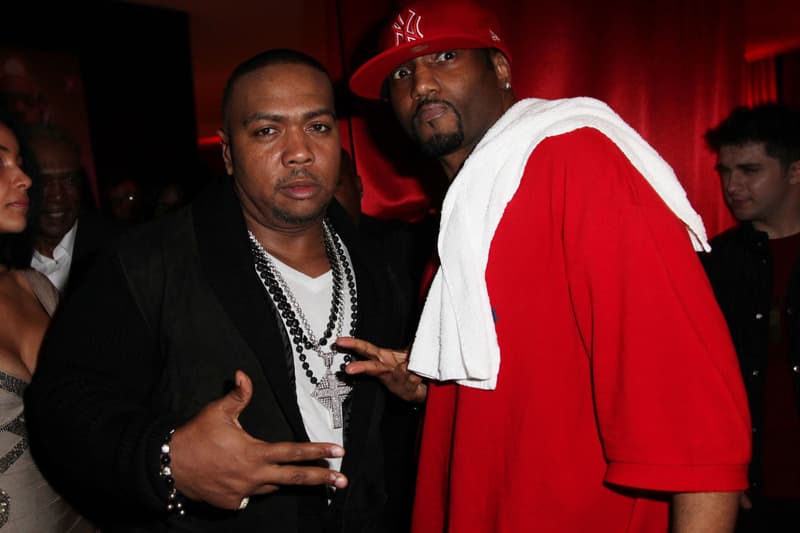 Today, Blackground Records re-released Timbaland and Magoo's catalog. One of the highlights of the re-release is Timabaland's debut solo album, Tim's Bio: Life From Da Bassment.
In addition to Timbaland's solo album, the other re-released albums include collaborative works from Timbaland and Magoo: Welcome To Our World, Indecent Proposal and Under Construction, Part II. The Duo released its debut album Welcome To Our World in 1997, which also went platinum. The album also yielded Timbaland and Magoo's highest-charting single "Up Jumps da Boogie." Timbaland's debut album was released the following year and featured a number of heavy-hitting artists including Jay-Z, Nas, Missy Elliott, Aaliyah and more. The group's last two albums were later released in 2001 and 2003.
Over the course of his widely successful career, Timbaland has produced a plethora of hits for artists including Jay-Z, 2Pac, 50 Cent, Madonna, Rihanna, Drake and more. He currently has four Grammy Awards and has received over 21 nominations. This is in addition to a number of other music awards the songwriter-producer has under his belt.
The re-release of Timbaland and Magoo's catalog comes on the heels of Aaliyah's One in a Million album, which finally hit streaming platforms last week. The re-release also came from Blackground Records.
In related news, check out some of the best new tracks from this week.