End Your Summer with Eyedress' New Album 'Mulholland Drive'
Featuring collaborations with King Krule, DāM-FunK, Triathalon and more of his favorite artists.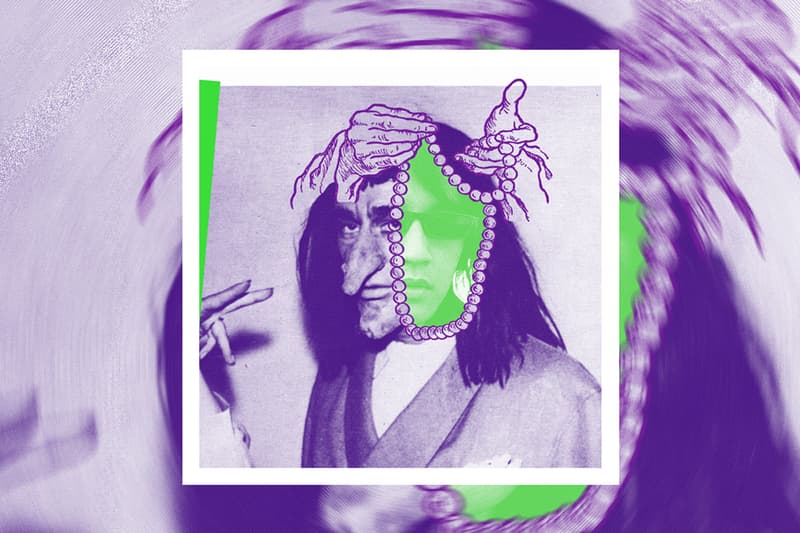 After playing a sold-out show in New York earlier this week, Eyedress has released his fourth album Mulholland Drive. The 15 songs on Mulholland Drive celebrate the new ways that the Filipino star is approaching the indie music genre with his creative collaborators.
Mulholland Drive gives a look into Eyedress' life in Los Angeles through lyrics that focus on happier topics than previous albums' and relaxed, lo-fi sounds. Songs like "Prada" featuring Triathalon and "Body Dysmorphia" contain lines that are perfect for sending to your summer crush or for playing in your car.
The album builds on the excitement for Let's Skip to the Wedding, and standout tracks like "Jealous" and "Romantic Lover" that reached new levels of popularity on TikTok. While Eyedress tends to hide behind black sunglasses in the music videos that he and his team direct, "Jealous" has been used in over 5 million videos on TikTok and recently earned a gold certification. "I wanted to follow up my recent success so I whipped this up to give fans something that means a lot to me," says Eyedress. "We're not just trying to capitalize off of a viral moment, but trying to share our love for music that means something to us."
To bring Eyedress' vision to life, the album includes "a handful of features that go across all genres." He explains that collaborators on Mulholland Drive are "people [who he respects] and have been influences while growing up" throughout his 20's in the Philippines. From tapping King Krule to produce "Chad an Gordy" to working with his girlfriend Elvia and DāM-FunK on "Keep It Real with You," Eyedress believes these talented contributors make this a milestone in his career. "This album means the world to me. I'm very happy to put this out for all of my fans," says Eyedress. Featuring album artwork designed by Brain Dead, he hopes that listeners discover his range as a producer, singer and songwriter through Mulholland Drive.
Starting today, fans can stream Eyedress' Mulholland Drive on Spotify and Apple Music. For fans of analog media, a special edition purple vinyl LP, CD, cassette and more are available for pre-order on his website.
In other music news, check out the music video for "SPORTS CAR" by fellow Los Angeles-based musician THE BLOSSOM.