Here's What the Imagery at the 'DONDA' Chicago Listening Event Meant
A source told HYPEBEAST that love, forgiveness and faith were central themes.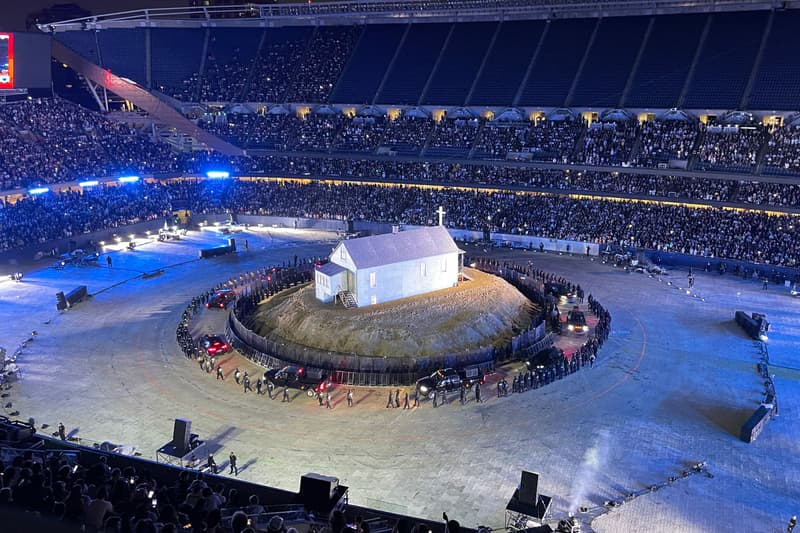 1 of 4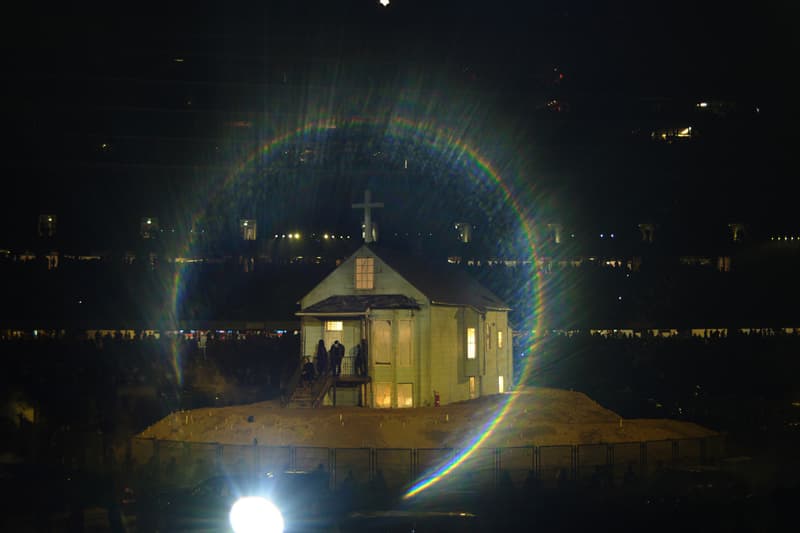 2 of 4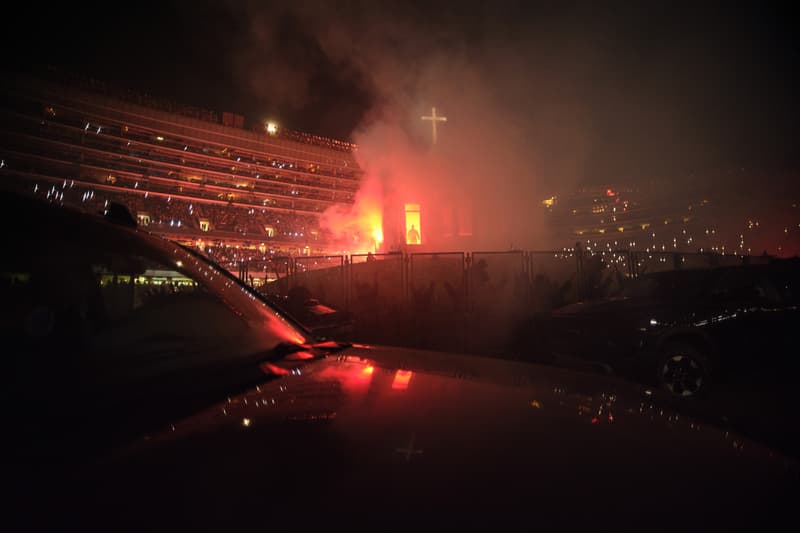 3 of 4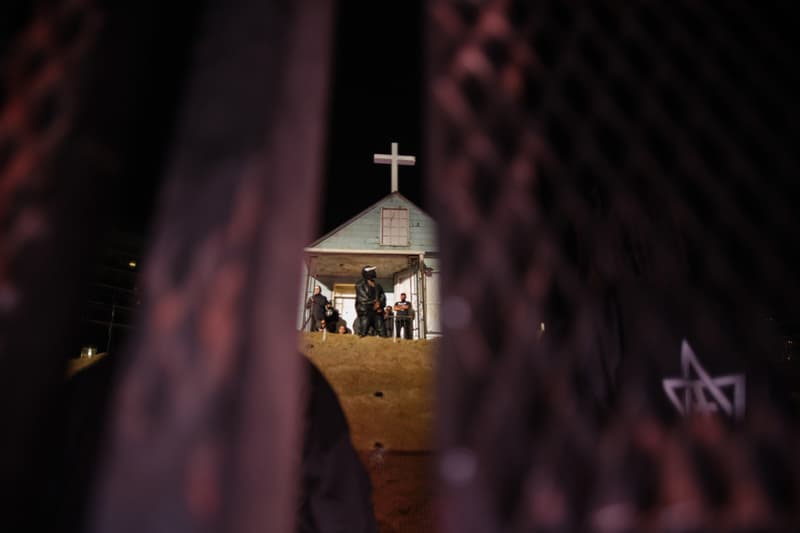 4 of 4
Kanye West hosted a third listening event for his upcoming album DONDA at Chicago's Soldier Field on Thursday evening, this time employing theatrical elements like a recreation of his childhood home, a motorcade of cars and Kim Kardashian in a wedding dress to visualize his new music.
HYPEBEAST attended the event, which followed two others in Atlanta in late July and early August. Still, the album has not yet been released despite multiple assurances, though unverified reports indicate that West may be in the process of delivering the album to streaming services.
The Chicago event began with a track tentatively titled "Jail," which replaced a verse previously given by JAY-Z. Dozens of cars and hooded figures shrouded in black began circling West's childhood home installation that was placed center stage.
The latest DONDA recording included a sample of Ms. Lauryn Hill's "Doo Wop (That Thing)," and featured new verses and multiple new songs. The event concluded with West exiting his childhood home engulfed in flames; a woman in a white bridal gown walked out and they met briefly for a tender moment.
❤️ #Donda pic.twitter.com/BqEFUAaqe4

— Apple Music (@AppleMusic) August 27, 2021
A source involved in the event confirmed to HYPEBEAST that the woman in the wedding gown was Kardashian, with the moment shared between the estranged spouses reflecting healing love and moving on to the next stage. The house and West engulfed in flames also symbolized the artist moving on to his next chapter.
In addition, the source told HYPEBEAST that the event represented several core themes, including giving love to everyone and forgiveness. Additionally, several biblical references and song lyrics honored West's faith and highlighted his belief in god.
"Don't let me down… I know you won't."@kanyewest x @theweeknd #Dondahttps://t.co/w5603YUviT pic.twitter.com/2ntNrutpPQ

— Apple Music (@AppleMusic) August 27, 2021
It's unclear when DONDA will finally release, though here's a timeline of the album's first mention to now.