Baby Featured on 'Nevermind' Album Cover Reportedly Suing Nirvana for Child Sexual Exploitation
Spencer Elden claims that neither he nor his legal guardians gave their consent to use the photo.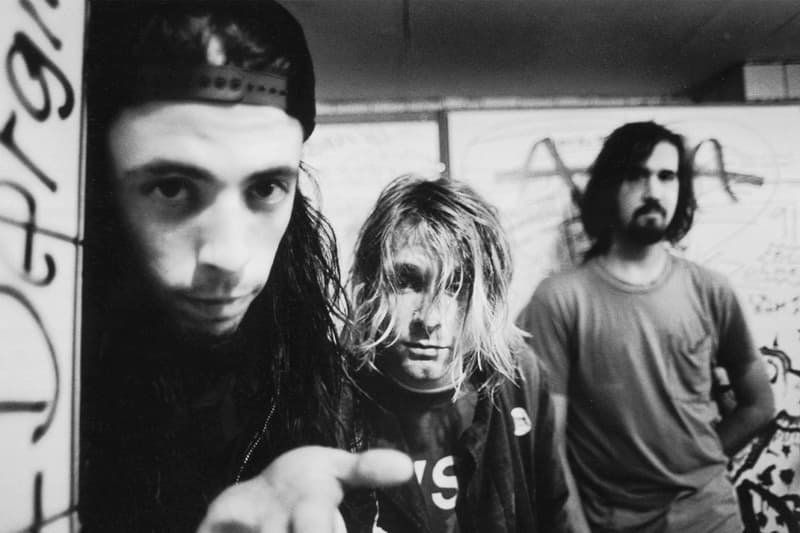 Spencer Elden, the baby featured on the famed cover art of Nirvana's Nevermind, is reportedly suing the band for child sexual exploitation.
According to sources, Elden is suing Nirvana, its surviving members and the estate of Kurt Cobain. He alleges that he was unable to give his consent to use the image because he was only four months old, and that his legal guardians did not give their consent either. Elden further argues that Nirvana promised to cover his genitals with a sticker and that the photo used is actually child pornography; the band supposedly did not prevent him from "being sexually exploited" and the famous image of him as a naked baby caused him lifelong damages. He is now seeking at least $150,000 USD from each member.
The lawsuit was filed just a month before the celebrated album turns 30. During Nevermind's 25th anniversary, Elden recreated the image (with swim shorts on) with John Chapple, telling the New York Post, "The anniversary means something to me. It's strange that I did this for five minutes when I was 4 months old and it became this really iconic image." He added, "It's cool but weird to be part of something so important that I don't even remember."
Elden also revealed to TIME Magazine in 2016 that despite being the face of one of music's most important records, he has actually never met anyone from Nirvana (Dave Grohl confirmed this in 2013). "I got a little upset for a bit," he admitted. "I was trying to reach out to these people. I never met anybody. I didn't get a call or email. I just woke up already being a part of this huge project. It's pretty difficult—you feel like you're famous for nothing, but you didn't really do anything but their album."
Elden previously tried to seek compensation from Geffen Records but failed, "It's hard not to get upset when you hear how much money was involved." He continued, "[When] I go to a baseball game and think about it: 'Man, everybody at this baseball game has probably seen my little baby penis,' I feel like I got part of my human rights revoked."
The photo of Elden was supposedly shot in 1991, with photographer Kirk Weddle asking his parents if he could their baby for a band that was yet to blow up. The process took only 15 seconds, with Elden's parents supposedly only making $200 USD; he was paid the same amount to recreate the photo for Nevermind's 25th anniversary.
Elsewhere in music, Kanye West is reportedly looking to legally change his name to just "Ye."