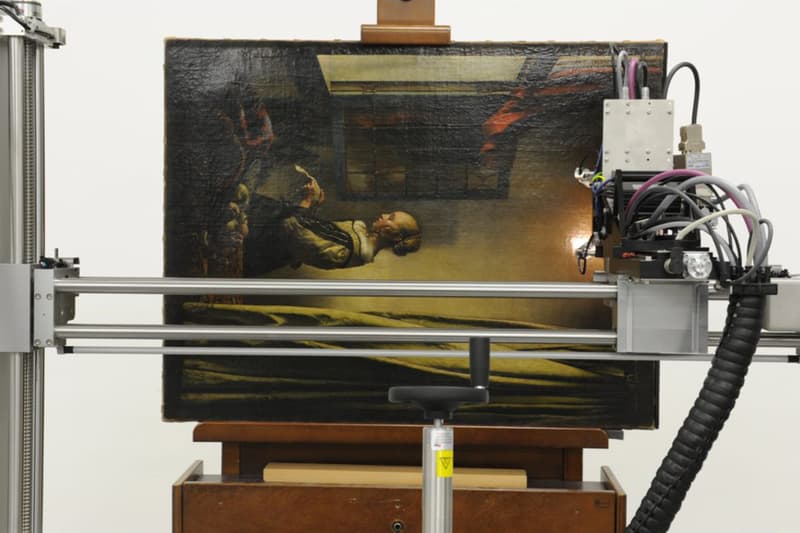 1 of 2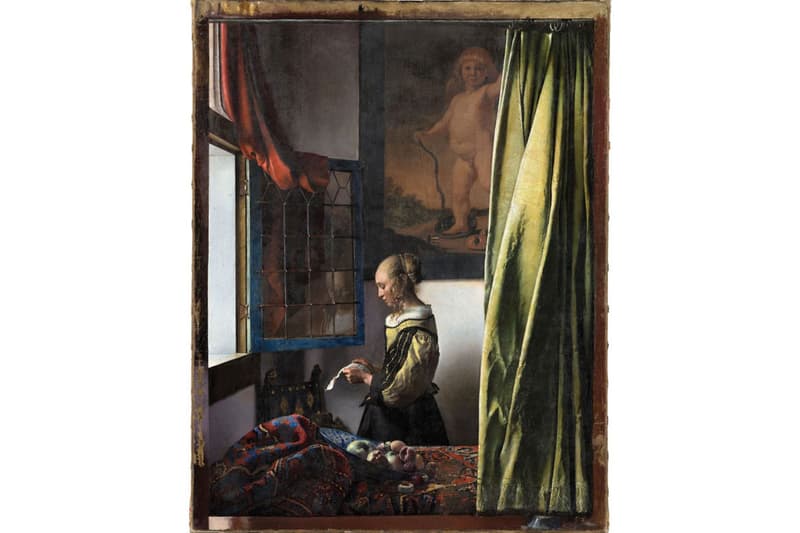 2 of 2
A 17th Century Vermeer Painting Will Finally Go on View in Its Original State
After an intensive restoration process.
---
The Gemäldegalerie Alte Meister (Old Masters Picture Gallery) in Dresden, Germany has finally finished restoring the Girl Reading a Letter at an Open Window painted by the legendary Johannes Vermeer. The art dates back to 1657–59, when the work is believed to have been painted by the Dutch master.
The art has been in the hands of the museum for 275 years and it was only in 1975, that experts realized that the white wall behind the girl was actually an overpainting, thanks to X-ray scans of the image. In 2019, the museum decided to fully restore the Cupid image everpresent in Vermeer's original depiction. A change that completely alters the meaning of the art itself, where many believe the document being read by the girl is in fact a love letter.
"Beyond the ostensibly amorous context, it is about a fundamental statement about the nature of true love. So before that we only looked at a rudiment. Now we understand it as a key image in his oeuvre," stated the museum director, Stephan Koja, in a statement on the matter.
Girl Reading a Letter at an Open Window will go on view in its original state for the first time since the 17th Century in an upcoming exhibition, entitled "Johannes Vermeer. On Reflection" at the Gemäldegalerie Alte Meister on September 10.
Elsewhere in the news, researchers have unearthed a remarkably preserved dual-grave in Northern China.
Gemäldegalerie Alte Meister
Theaterplatz 1,
01067 Dresden, Germany