Run The Jewels Announce Collaborative Beer Series
Supporting inclusivity within the craft beer community.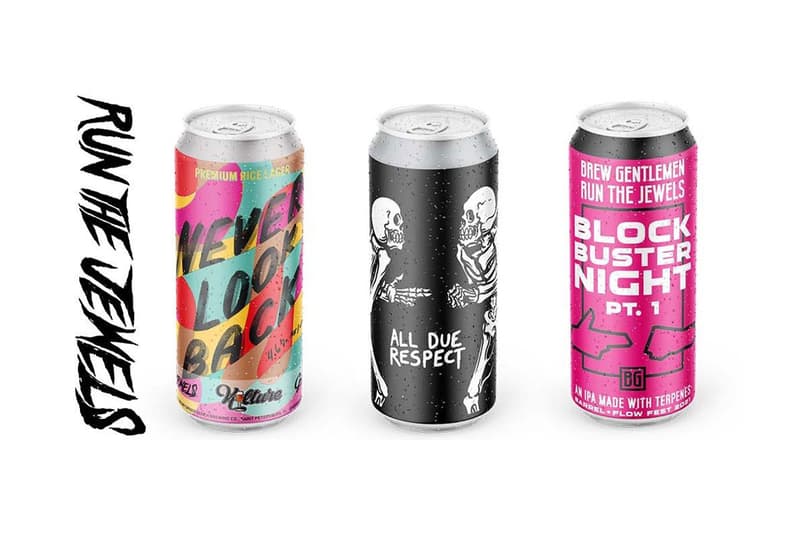 Killer Mike and El-P, better known as Run The Jewels, have revealed plans to expand their activity in the beverage industry through a series of new collaborative beers set to debut this fall. The new endeavor comes as a way to support and expand inclusivity within the craft beer community. As such, the duo has collaborated on a new range of products with Black-owned breweries and events.
The beer series includes a number of new beers from lagers to ale. The complete line includes "Never Look Back," a premium rice lager in collaboration with nonprofit Beer Kulture at Green Bench Brewing Co in Florida, "Blockbuster Night, Pt. 1," an IPA with terpenes brewed in collaboration with Brew Gentleman Brewery of Braddock, PA and "All Due Respect," a corn grits and molasses ale in collaboration with Proximity Brewing and Spaceway Brewing.
For Run The Jewels, an important aspect of this project was putting money back into the communities where the beer was brewed. As such, a portion of the proceeds from "Never Look Back" will benefit Beer Kulture, 50 percent of the proceeds from "Blockbuster Night, Part. 1" will go towards local Pittsburgh charities for children and the arts and some of the proceeds from "All Due Respect" will go to Blacktoberfest.
In addition to this new initiative by Run The Jewels, the duo has a number of beverages underway all leading up to their first self-released beers. Some of their upcoming releases include a new collaboration with Cerveza Minerva in Mexico City, a new IPA brewed with Brooklyn-based Interboro Spirits & Ales and more.
For more info about their new collaborative beer series, check out their website.
In other news, CAFÉ A.P.C. arrives in South Korea.
DISCLAIMER: We discourage irresponsible and/or underage drinking. Drink responsibly and legally.