Official 'Matrix 4' Title Revealed at CinemaCon
Lucky attendees also got to watch the first trailer of the highly-anticipated film.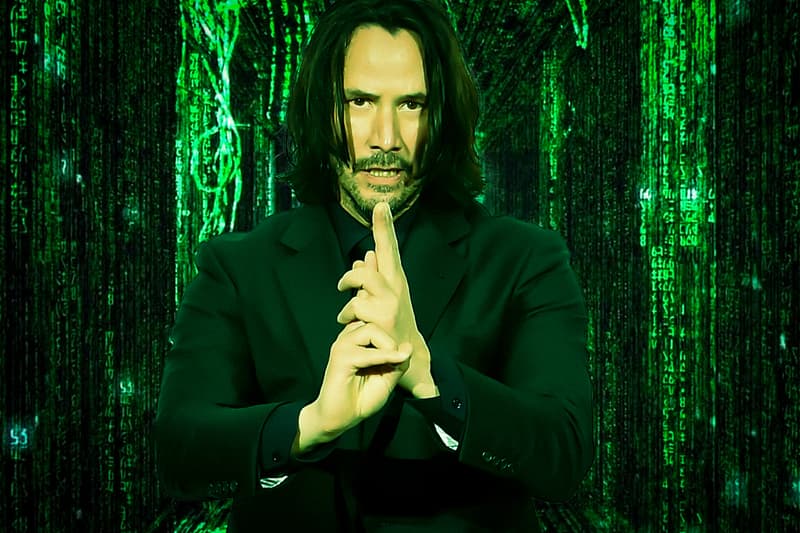 Warner Bros. and Village Roadshow officially unveiled the full title of the highly-anticipated Matrix 4 at CinemaCon, confirming that the upcoming film is titled The Matrix: Resurrections.
Those present at CinemaCon were also lucky enough to watch the trailer of Lana Wachowki's newest entry in The Matrix franchise, with Deadline revealing that the visual begins with a conversation between Neo (Keanu Reeves) and his therapist (Neil Patrick Harris) in a futuristic San Francisco. "It appears that Neo is trapped in a humdrum world, much like his first self in the 1999 movie. He's just not getting his surroundings," the scene is described. Trinity (Carrie Anne Moss) and Neo bump into each other at a cafe but she has no memory of him, and at one point, a younger Morpheus hands an old Neo a red pill.
"The first Matrix felt like something beyond yourself… You'll hear the sentence 'The Matrix changed my life.' I say, 'Thank you, it changed mine too,'" Reeves said in a making-of clip that played before the trailer. Moss added, "I never thought 'Dodge this' was going to be a big deal," referring to the bullet-time sequence from the 1999 film.
Stay tuned for the public release of the official trailer. The Matrix: Resurrections premieres December 22.
Elsewhere in entertainment, watch the first trailer of Spider-Man: No Way Home.