ROSE IN GOOD FAITH Unveils Special Lil Peep Friends & Family Figure
Limited to just 500 units.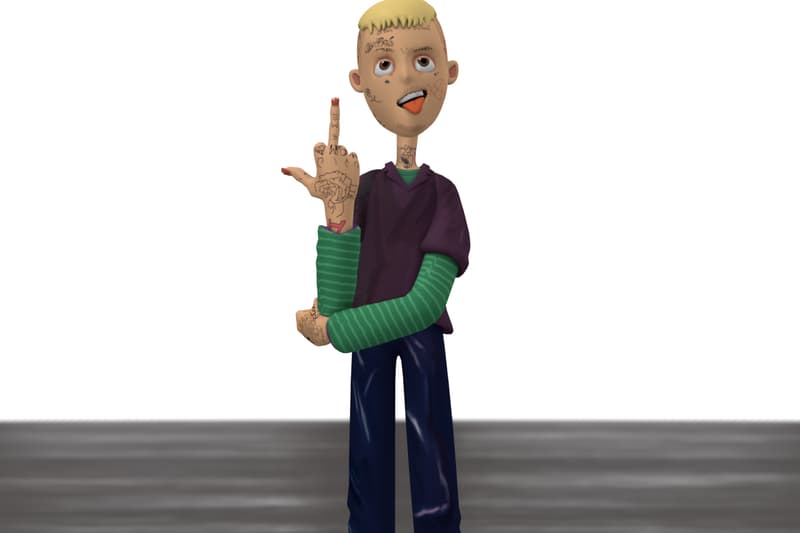 Continuing to add to its series of collaborations with influential artists, ROSE IN GOOD FAITH will release a Lil Peep Themed figure for Friends & Family.
Limited to just 500 units, the limited 8-inch Lil Peep serves as the Los Angeles-based label's latest ode to the late artist. The Lil Peep Friends & Family Figure faithfully renders Gustav Elijah Åhr, celebrating his personal style and grungy sensibility in a playful manner.
"I've cherished Gus' music for so long and his impact on the world continues reveal itself. Since our project last year, I've had countless fans reach out and share stories how Gus' music helped, if not, saved their lives. They were able to fully feel and articulate complex emotions because of Gus' music – This is the power of an artist who stays authentic to himself — You could hear it in his voice, in his lyrics, at his performances," said ROSE IN GOOD FAITH founder, David Teitelbaum.
It is important to note a portion of proceeds generated by the sale of the figure will be donated to Greenpeace in Gus' name.
Priced at $65 USD, the Lil Peep Friends & Family Figure will be available on ROSE IN GOOD FAITH's website August 13, 12 p.m. PST (3 p.m. EDT).
View this post on Instagram
In case you missed it, watch Joe Rogan react to Kanye West's DONDA outfit.