Pusha T Reveals His New Album Is Coming Soon
Confirming the news during the reopening of JAY-Z's 40/40 Club.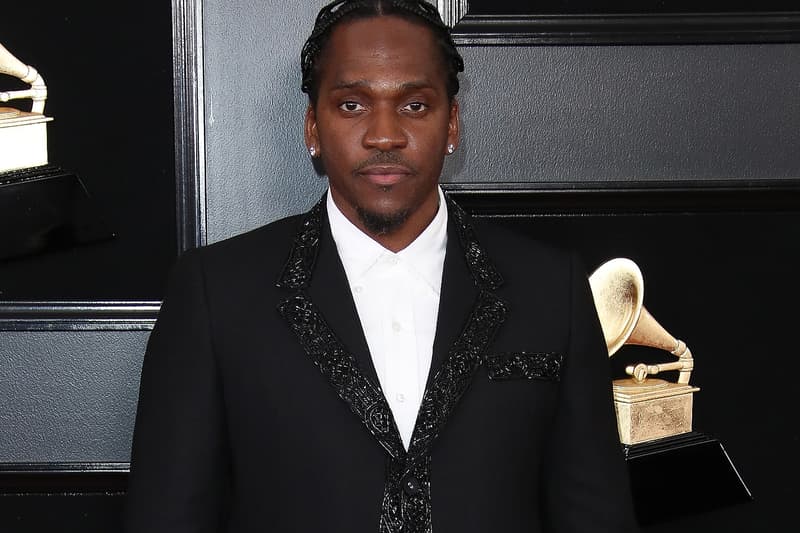 Pusha T could be releasing his DAYTONA followup soon.
The artist recently dropped by the 18th anniversary celebration and reopening of JAY-Z's 40/40 Club, stating during a red carpet interview, "New album coming soon. Check for Donda." Other details including a release date or list of guest features and producers were not revealed.
Earlier this March, King Push revealed that the album was finished and that fans can expect 12 tracks. "I haven't titled it. Probably 12 [tracks]. I usually don't do a lot of extras. I feel like I have some extras right now but I'm gonna keep 12," he said. "I gotta go sit in with 'Ye for a little bit but other than that it's just these 12. That's what it's gonna be." Meanwhile in December 2020, he confirmed that Kanye West and the Neptunes — Pharrell Williams and Chad Hugo — will be producing for his next album. "To be honest with y'all, I haven't put any features on the album yet," the artist said, but after some confusion, confirmed that "as of right now, it's only Ye and Pharrell, and Neptunes."
Stay tuned for more info on the new Pusha T album.
Elsewhere in music, Ye is claiming that the label released DONDA without his permission.