Megan Thee Stallion Delivers "Tuned In Freestyle"
"Hot girl sh*t, never let them cool off."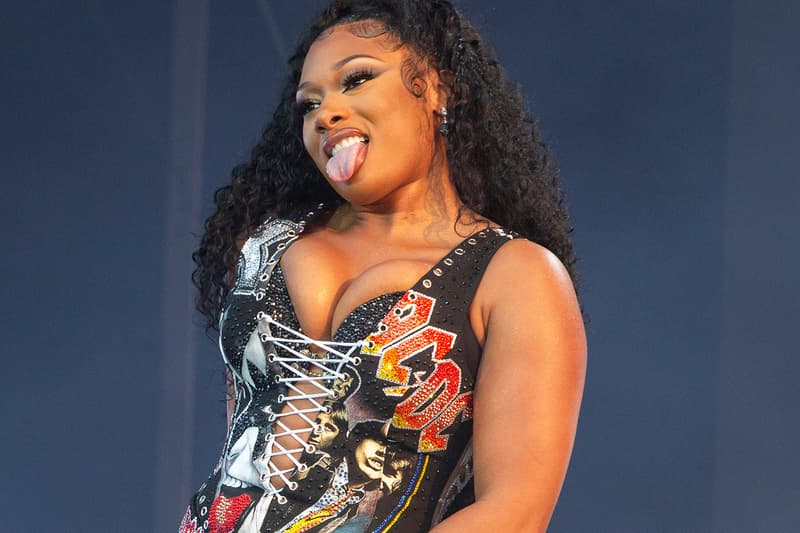 Megan Thee Stallion has a message for everyone keeping tabs on her in "Tuned In Freestyle."
Clocking in at approximately two minutes, the new cut is reminiscent of '80s hip-hop with its tapping hi-hats and melodic bass hits. Megan Thee Stallion lets everyone who's listening to her music — "the hotties, the secret hotties" — know that she's doing absolutely fine with her success what comes with it. "If I was worried about y'all n****s how y'all be worried about me," she says with a laugh, "I'll be f*cked up too."
"Tuned In Freestyle" arrives just weeks after releasing her "Outta Town Freestyle," which "was re-inspired by this beat so here's another freestyle to it." She also officially kicked off Hot Girl Summer with the release of "Thot Shit" in early June, explaining on Twitter, "I'm really just talking sh*t and taking ownership of the words "thot" and "hoe" bc they're not the drag the men think it is when trying to come at women for doing them."
The Htown Hottie also hinted at a new collab with Cardi B after celebrating the first anniversary of "WAP," "Happy WAPIVERSARY[.] Thank you for having me. I think the people deserve another collab."
Watch Megan Thee Stallion's "Tuned In Freestyle" below.
FOR THOSE TUNED IN pic.twitter.com/84wV2epIbe

— TINA SNOW (@theestallion) August 22, 2021
Elsewhere in music, Lizzo spoke out against the abusive body-shaming comments she's received on social media.