Marni's Creative Director Gives Insight on How Over-the-Top Fashion Runways Are Now "Redundant"
Francesco Risso talks how he thinks fashion needs to change post-pandemic.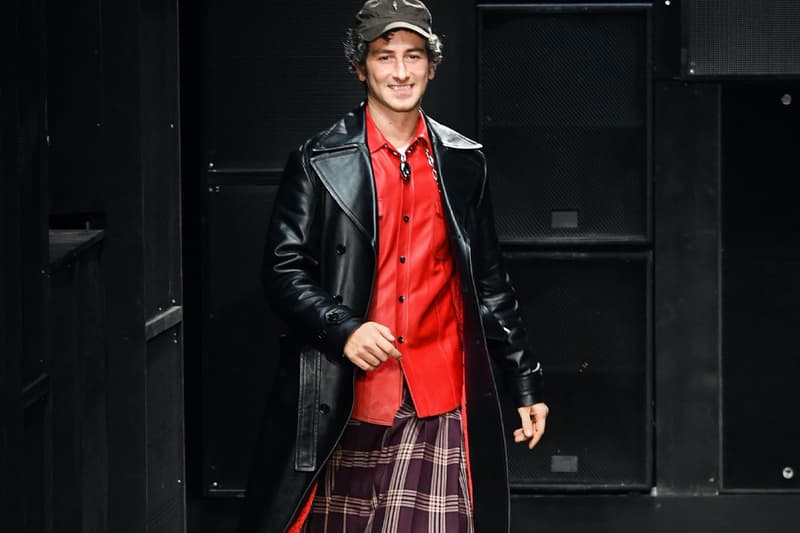 Marni's Creative Director, Francesco Risso, recently gave his unique perspective on what he thinks fashion will look like post-pandemic. The designer sat down with Business of Fashion's Tim Blanks to give a retrospect of his January 2020 menswear show as well as discussing the inspirations behind his collection.
During conversation, Risso discusses his use of choreography to tell the story of his collections when presenting his designs on a runway. Risso shares that the process of creating the show is often what he finds to be the most emotional as he explains that the menswear show took great inspiration from the "strong interaction with the bodies and this language that goes beyond words." The womenswear collection, on the other hand, focused on "making [everything] with our hands," a comment on the importance of craftsmanship in fashion.
Tim Blanks calls the shows one of the most "memorable" as Risso also explains that he believes that the industry's traditional idea of over-produced and lavish runways are now unnecessary. With COVID, it has shown Risso that the "idea of sitting at a show and in those terms, I find it very redundant." Risso calls the pandemic era a learning opportunity and finds the experience something everyone needs to apply to move forward. He alludes to the fact that he has never seen fashion communicate with its audiences in such a way, or be "filmed in the way that it has been filmed in these two years."
Risso comments on the changes to runways post-pandemic, urging the industry to not overlook the way fashion has now evolved. According to the creative director, he believes that this calls for a more permanent change to the fashion schedule and for there to be a reduction in the number of collections that go out per year. The designer also reflects on the ideals of simplicity and encourages the industry to re-embrace connections and celebrate small successes. Speaking about Marni specifically, Risso shares, "I think it really forced us to focus on the authenticity of our ideas and also to celebrate them at a certain point…we [celebrated] in a very light and primitive kind of way."
In other fashion news, Hermès has revealed that sales have returned to pre-pandemic levels.