Kurt Cobain's Childhood Home Is Being Restored for Private Tours
The Nirvana frontman lived in the Aberdeen, Washington house from 1968 to 1984.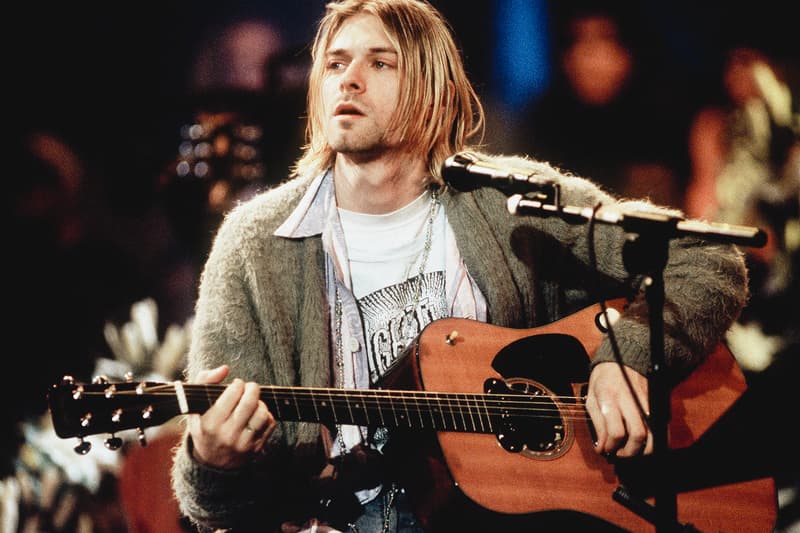 Kurt Cobain's childhood home in Aberdeen, Washington, where he lived from 1968 to 1984, is being restored to host private tours for fans of the late artist.
Speaking to Rolling Stone, current owners Lee and Danielle Bacon revealed that their plans to recreate the home's vintage feel are "90 to 95 percent" complete. They will not be able to transform the house as a full museum due to neighborhood zoning regulations, so Lee is working to host infrequent private tours beginning Spring 2022. "Our goal is to make the house a tribute project to Kurt's early life and career, with museum detail," he said. "The next chapter is how to make that happen."
The Bacons purchased the house from the Cobains for $225,000 USD in 2018 and have been renovating it since 2019. Its interior will feature the original dining room table and china hutch from the Cobains, the mattress from Kurt's bedroom and the toddler bedroom set used by the Nirvana frontman and his sister, Kim. "I enjoy being involved and providing my input," Kim said. "I am very happy and supportive Lee and Dani took this on three years ago."
Washington state's Department of Archaeology and Historic Preservation also unanimously voted to include the home in the "Heritage Register" of culturally important buildings. "It's rare to have a childhood home considered," Allyson Brooks, executive director of the state's Department of Archaeology and Historic Preservation, explained. "Generally we want to be sure that we're acknowledging that something happened in a childhood home that was significant. In this case, it's Kurt Cobain, who developed his musical passions and skills in Aberdeen and in that house."
In addition to the home's restoration, Lee bought a 25,000-square-foot building in downtown Aberdeen and plans to use its 8,000 square feet for a "Tribute Lounge and Gallery Cafe" in honor of Cobain. He shared that the space will "tell the story of the house" and the musician's time in Aberdeen, and will include artifacts, photos, memorabilia and images from Charles Peterson. A plaque for the home is also currently being processed. "We have to write it for someone in the future, 20 years from now, who wants to learn about Kurt," Lee said. "We want it to be for someone who doesn't know who he was or the contributions he made."
Elsewhere in music, Drake confirmed that Certified Lover Boy is finished.