James Gunn Clarifies Statement Towards Martin Scorsese's Criticism of Marvel Films
"I just think it seems awful cynical that he would keep coming out against Marvel."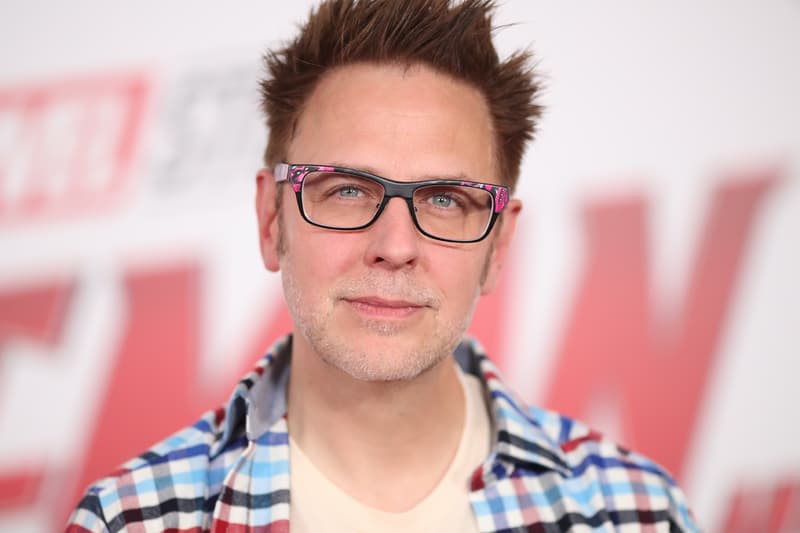 Recently, James Gunn spoke with Josh Horowitz in a podcast and the director was asked about what it was like to be defending superhero films from those like Martin Scorsese, critically acclaimed director.
In 2019, Scorsese said that films from the Marvel Cinematic Universe are "not cinema" and have outright compared superhero films to theme parks. At the time, Scorsese was adamant on his perspective (and still is) stating, "I don't see them. I tried, you know? But that's not cinema. Honestly, the closest I can think of them, as well made as they are, with actors doing the best they can under the circumstances, is theme parks. It isn't the cinema of human beings trying to convey emotional, psychological experiences to another human being."
When Scorsese's comments were publicized, Gunn took to Twitter to say express his disagreement. In a conversation with Horowitz, he doubled down on his persepctive sharing, "I just think it seems awful cynical that he would keep coming out against Marvel and then that is the only thing that would get him press for his movie. So he just kept coming out against Marvel so that he could get press for his movie. He's creating his movie in the shadow of the Marvel films, and so he uses that to get attention for something he wasn't getting as much attention as he wanted for it."
Gunn added, "He's one of the greatest filmmakers who's ever existed. I love his movies. I can watch his movies with no problem. And he said a lot of things I agree with. There are a lot of things that are true about what he said." The director's comments sent the Internet in a frenzy, which he later had to return to Twitter to clarify his statement.
In his clarification Tweet, Gunn made it known that he has the utmost repsect for Scorsese but he wholly disagrees with him on on point, "That films based on comic books are innatenly not cinema, that's all."
Take a listen at Gunn's response to Horowitz and his full tweet below.
Some very honest thoughts here from James Gunn on defending comic book movies from the likes of Martin Scorsese. Yikes. https://t.co/RUtfz9L6oK pic.twitter.com/d4CKkZeM2w

— Josh Horowitz (@joshuahorowitz) August 4, 2021
Also for the record, Martin Scorsese is probably the world's greatest living American filmmaker. I love & study his films & will continue to love & study his films. I disagree with him solely on one point: That films based on comic books are innately not cinema, that's all. ? https://t.co/By9IBe8HAm

— James Gunn (@JamesGunn) August 4, 2021
In other Martin Scorsese news, Brendan Fraser is cast in the director's new film, Killers of the Flower Moon.