Gordon Ramsay Cooks Up A Vegan Bacon Recipe
"Oops I did it again…"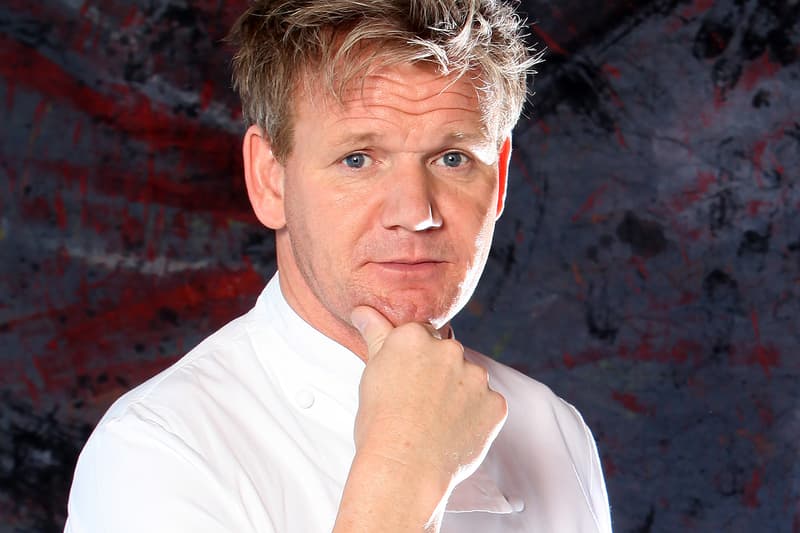 With a surge of healthy alternatives to meat hitting the market, Gordon Ramsay showcases his commitment to a more plant-based lifestyle with his latest TikTok video as he whips up his own vegan bacon recipe for his BLT.
The British chef posted a video on his account with the caption reading "Oops I did it again….I played with #Vegan Teachers Heart with this #BLT," which showcases an almost identical comparison of his vegan bacon set side by side with real bacon.
Ramsay's vegan bacon recipe calls for a spice-filled marinade, crumbled tofu, and rice paper. A few spoonfuls of whisked granulated garlic, nutritional yeast, paprika, maple syrup, soy sauce, vegan butter, and more are added to the crumbled tofu. With strips of rice paper dipped into the sauce, the marinated crumbled tofu is then scattered on the rice paper and covered with another strip which is pressed down to seal it together. Slid into the oven, the rice paper slowly turns into a crisp while the tofu crumbles serve as bacon "fat."
The bacon is then sandwiched in his BLT which starts off with toasted brioche slices, basil aioli, lettuce and tomatoes topped off with avocado.
View this post on Instagram
For more food news, tennis star Coco Gauff tells HYPEBEAST how she unwinds from the court to the kitchen.