Chipotle Cooks Up New Plant-Based Chorizo
Testing out the meat-less offering in Denver and Indianapolis.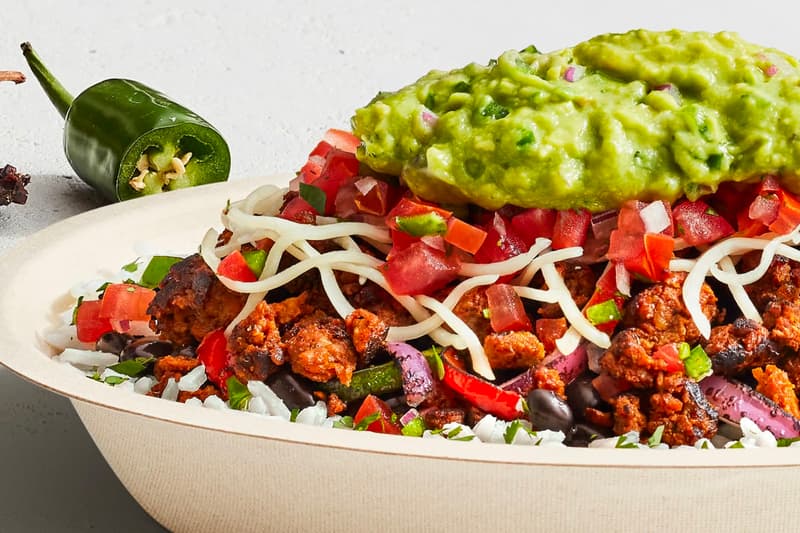 Chipotle is working on catering more to the plant-based community as it tests out a meatless chorizo option that utilizes an ingredient boasting a significant amount of protein. The Mexican grill restaurant follows suit with fellow chains incorporating alternatives to meat such as Pizza Hut's Beyond Meat pepperoni pizza and Taco Bell's plant-based protein "Cravetarian Taco" experiment.
The plant-based chorizo product was concocted in-house incorporating a combination of ancho chili and chipotle peppers, ripe tomato paste, crushed garlic, Spanish smoked paprika, and extra virgin olive oil with the surprising ingredient of peas. The small bulb-like seeds actually pack in 20 grams of protein per serving. No soy, grains, gluten, artificial flavors, colors or preservatives were added to the mixture.
Chipotle's chorizo trial period will be held in branches found in Denver and Indianapolis with free delivery for anyone willing to try the new plant-based variation from August 19 to August 29.
In case you missed it, NYC's newest burger spot is hoping to make plant-based eating more "down to earth."