'Skyrim' Is Getting a Next-Gen Update a Decade After Its Original Release
With new content to come for 'Special Edition' owners.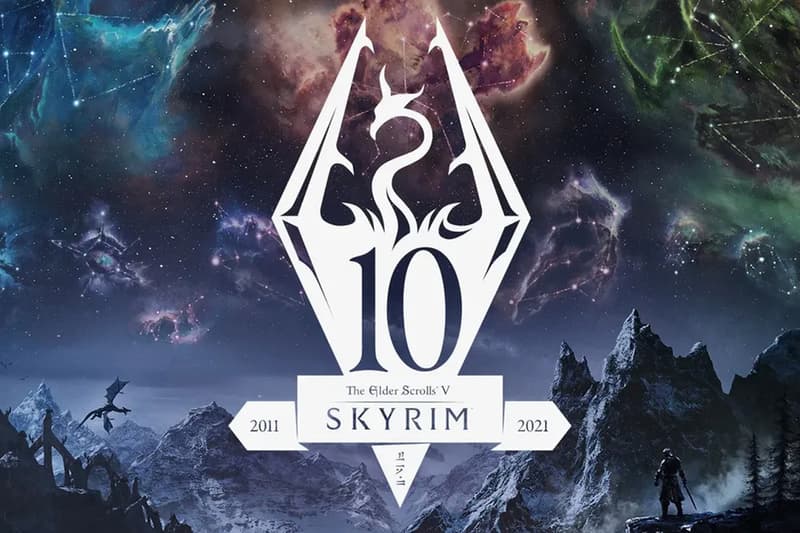 A decade after its initial launch, the now ultra-iconic video game Skyrim is receiving a next-gen upgrade for those lucky enough to get their hands on the new consoles.
Announced via a blog post from Bethesda in celebration of the legendary game's 10-year anniversary, the studio revealed that an enhanced version of the RPG will be coming soon to next-gen consoles such as the PlayStation 5 and Xbox Series X/S. While it has divulged any details regarding exactly what will be enhanced, we can probably expect higher resolutions, better graphics and elevated frame rates. Skyrim Special Edition will receive the upgrade completely for free, and there'll even be new bonus content from Creation Club, including fishing, a survival mode, and new quests with Saints and Seducers.
There'll also be a whole new edition of the game named The Elder Scrolls V: Skyrim Anniversary Edition, which offers practically everything you can find in the game, such as over 500 pieces of unique content from Creation Club, quests, weapons, and more.
For those with the PlayStation 5 of Xbox Series X/S, Skyrim's next-gen upgrade will arrive on November 11.
Elsewhere in gaming, Nintendo is releasing a Dialga and Palkia Edition of the Switch Lite.