The Drake-Kanye West Beef Has Been Reignited
"You will never recover. I promise you"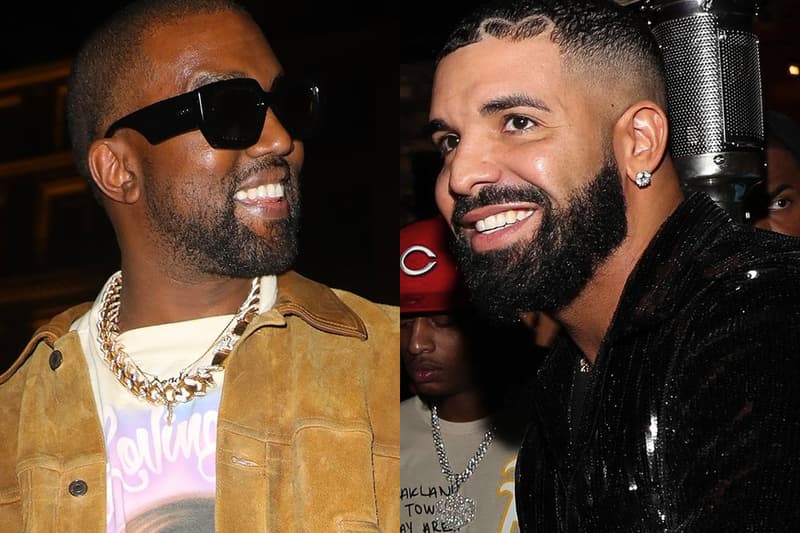 The short-lived truce between Drake and Kanye West is officially off.
It seems like the beef could hit an all-time high with the latest jabs the artists are taking at each other. While it has been lightly brewing with the speculation for both of the artists' album release dates, it was Drake's recent bars on Trippie Redd's "Betrayal" that really reignited the flames. In the track he raps, "All these fools I'm beefin' that I barely know // Forty-five, forty-four (Burned out), let it go // Ye ain't changin' sh*t for me, it's set in stone." While "Ye" could be head as "They," the clear indication of West's age is pretty clear.
Shortly after the release of the track, West shared a screenshot of a group chat where he adds Pusha-T along with an image of Joaquin Phoenix as Joker, and the words "I live for this. I've been f*cked with by nerd ass jock n*ggas like you my whole life. You will never recover. I promise you." This was all addressed to someone with the saved name as "D." Some are also speculating that Virgil Abloh was in the group as the prior message from Ye is asking where his green watch (Patek) is along with the request for his diamonds to be doing "backflips," all alluding to the Drake and Future track "Life Is Good."
Is Kanye ready to go to war against Drake⁉️ ? pic.twitter.com/xnAcF2QlS9

— XXL Magazine (@XXL) August 21, 2021
This who was in Kanye's groupchat that he added drake and pusha to pic.twitter.com/9t0hb8GUwW

— Incarcerated Via The Bird (@FirmHandshaker0) August 21, 2021
Kanye after he Added Pusha T to the chat ?? pic.twitter.com/Hft3ZKv0TS

— Good Vibes Only ?? (@MyTurn_1111) August 21, 2021
In other music news, BTS officially cancels Map of the Soul world tour.