Virgin Galactic Is Offering Up Two Free Seats on an Upcoming Spaceflight
The sweepstakes is being offered through fundraising platform Omaze.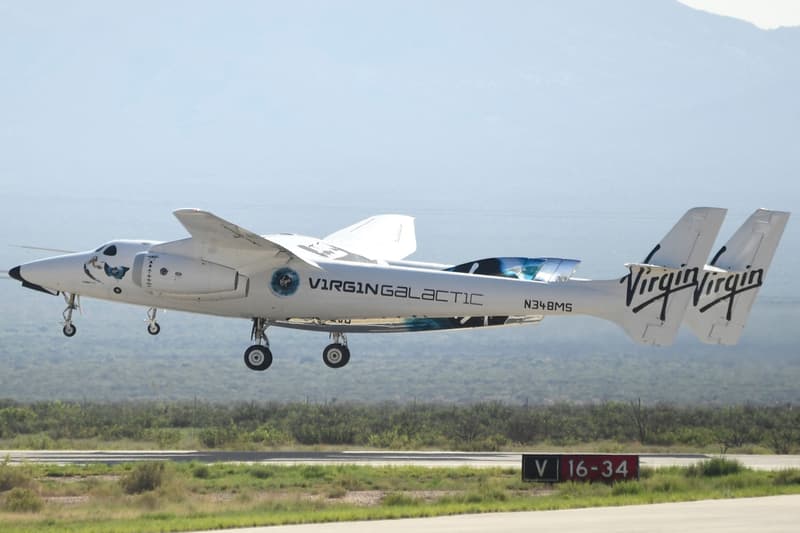 Following Virgin Galactic's successful first fully-manned spaceflight on Sunday, founder Richard Branson announced that the company was partnering with fundraising platform Omaze to offer up two tickets for an upcoming spaceflight.
"Would you like to travel to space?" Branson asks in a video announcing the partnership. "Well I recently flew aboard a Virgin Galactic spaceflight alongside an incredible crew and had the most remarkable experience seeing Earth from above, and I'm thrilled to pass that opportunity onto you now."
The winner of the sweepstakes and a friend will get to meet Branson and receive a private tour of Spaceport America, the company's launch site in New Mexico, where they will be be prepared for their upcoming trip. Branson joked during the event livestream that he would be there with his "Willy Wonka hat on."
In addition, the winners will get to experience weightlessness and a view of Earth from space aboard an upcoming Virgin Galactic suborbital flight estimated to take place in early 2022.
"Hovering above Earth, nothing can prepare you for the breathtaking views of our bright planet and surrounding galaxy. Or hearing 'you are now free to float about the cabin,'" the description states.
No donation or payment is necessary to enter or win the sweepstakes, though all donations will benefit Space for Humanity, a non-profit whose mission is to "expand access to space, train our leaders of tomorrow and contribute to a culture of interconnectedness."
The sweepstakes closes August 31 and the winner will be announced around September 28. The maximum number of entries for one person is 6,000.
Check out the livestream of the Virgin Galactic Unity 22's most recent spaceflight here.