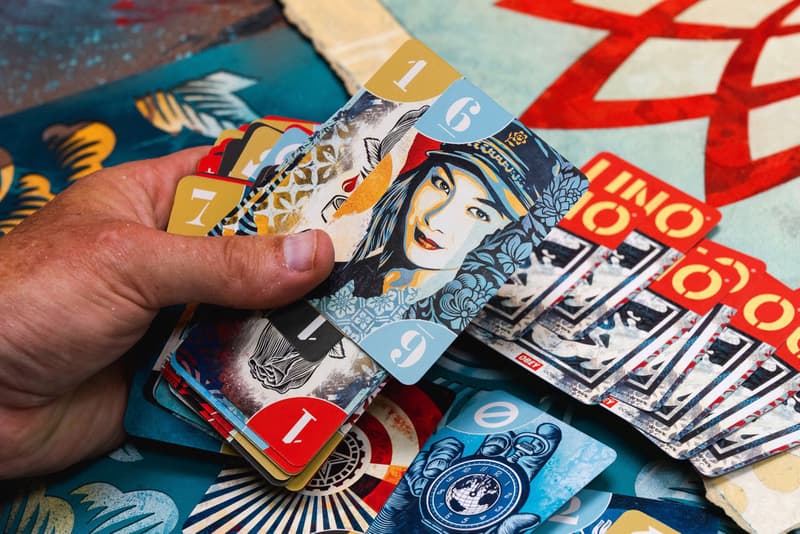 Shepard Fairey Is the Latest Artist to Get His Own UNO Card Deck
Part of the proceeds benefiting the Ocean Conservancy fund.
---
UNO is back with a fresh new collaboration as part of its Artiste Series. For the latest edition, they've partnered with activist, illustrator and street-art legend, Shepard Fairey. The deck will feature the OBEY-boss' signature style of simplifying powerful topics into an aesthetic that ranges abstract ornamental and geometric elements with representational imagery.
In the past, the Artiste Series has featured a range of old and new artists, such as Keith Haring and Jean-Michel Basquiat, to Nina Chanel Abney. The partnership with Fairey will also see Mattel donate a portion of the proceeds to the Ocean Conservancy, a Washington D.C.-based non-profit organization who protects the ocean through state and federal legislation. Additionally, the UNO card deck itself comes from 100% recyclable paper that is wood-free and devoid of cellophane.
Whether you'll use them to play or as a coffee-table flex piece, the UNO Shepard Fairey card deck goes on sale on July 30 for $20 USD.