World's Largest Sapphire Cluster Reportedly Worth $100 Million USD Found in Someone's Backyard
The 2.5 million carat gem was found in a third-generation gem trader's home.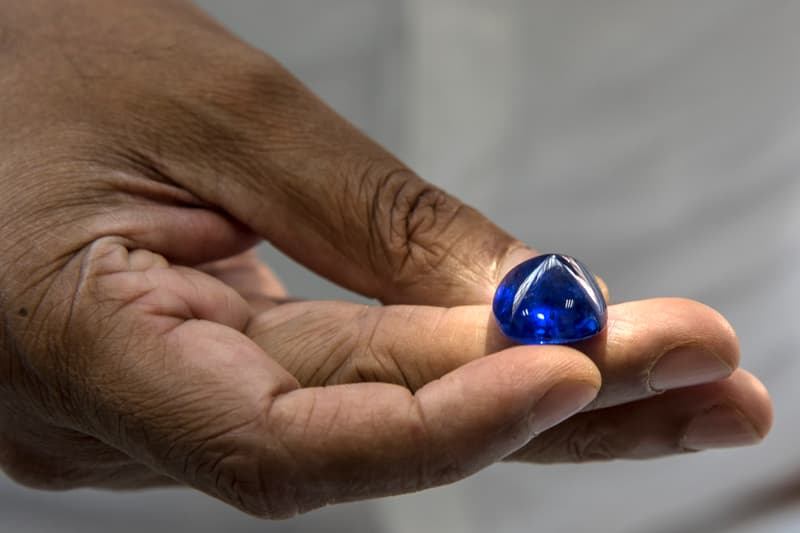 A third-generation gem trader has stumbled upon what is believed to be the world's largest sapphire cluster, in the backyard of his Sri Lankan home. The massive sapphire cluster is expected to be worth at least $100 million USD.
The owner, who is only identified by his last name – Gamage said, "The person who was digging the well alerted us about some rare stones. Later we stumbled upon this huge specimen." At the time of the discovery, Gamage immediately alerted the authorities. However, since it took over a year to clean the stone and verify its rarity, it is only recently that the gem was reported to be 2.5-million carats.
The city of Ratnapura in Sri Lanka has been known to be a gem capital of the world. Though that is the case, the finding is still shocking, considering its worth. Gemologist, Dr. Gamini Zoysa told the BBC, "I have never seen such a large specimen before. This was probably formed around 400 million years ago." The stone, recently dubbed as "Serendipity Sapphire" is expected to be a "special star sapphire specimen" and could capture the attention of museums and private collectors across the world.
In case you missed it, Nat Geo recently revealed new evidence of a missing ancient continent that has submerged beneath New Zealand.