The Pyer Moss Couture Show Is Becoming a Public Event in NYC
After being cancelled due to inclement weather yesterday.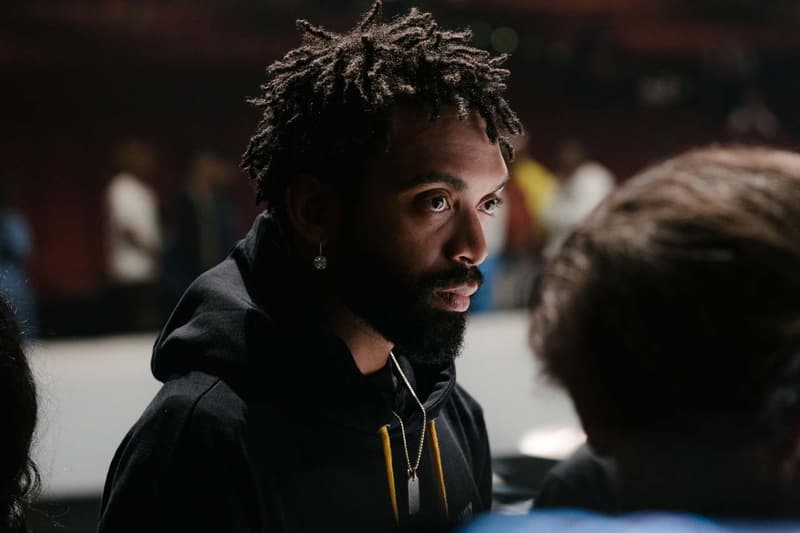 Ever since it was announced that Kerby-Jean Raymond would be the first-ever Black American designer invited by the Chambre Syndicale to present during couture week with his label Pyer Moss, anticipation has been running high about what to expect.
Sadly, fans will have to wait a little longer. The show – which was originally due to take place yesterday, at a private residence in New York – has been cancelled due to a freak rainstorm.
Guests had already arrived at the show's venue: Villa Lewaro, a house just north of NYC that was built in 1917 by the country's first black female millionaire. But as arrivals began to trickle in, the venue was struck by a sudden downpour of rain, which made the outdoor presentation impossible. Videos quickly began appearing on Instagram Stories of guests huddled grimly under umbrellas, as organizers scrambled to find a solution. After almost two hours of delays, Raymond made the decision to reschedule the event.
There is, however, a silver lining. In a post on his personal Instagram account, Raymond announced his plans to make the show a public-facing event, offering a portion of seats at the event available to anyone who can get hold of them.
"The energy ain't it," he wrote. "I have a better idea…will make the ticket link tomorrow morning till the seats are gone…for now, we gonna go party and dance in the rain."
Pyer Moss shows are known for their operatic scale and sense of community, so a pivot towards a more inclusive event may, in fact, be a more 'on-brand' move.
Fans of the brand based in New York City should stay tuned to Raymond's IG account – or HYPEBEAST – for further details of how to cop tickets. While you wait, why not check out the photos from the latest Junya Watanabe collection?