Penfolds Designs Rare Record Player To Mark Anniversary of Grange Wine
Only seven of them have been produced globally.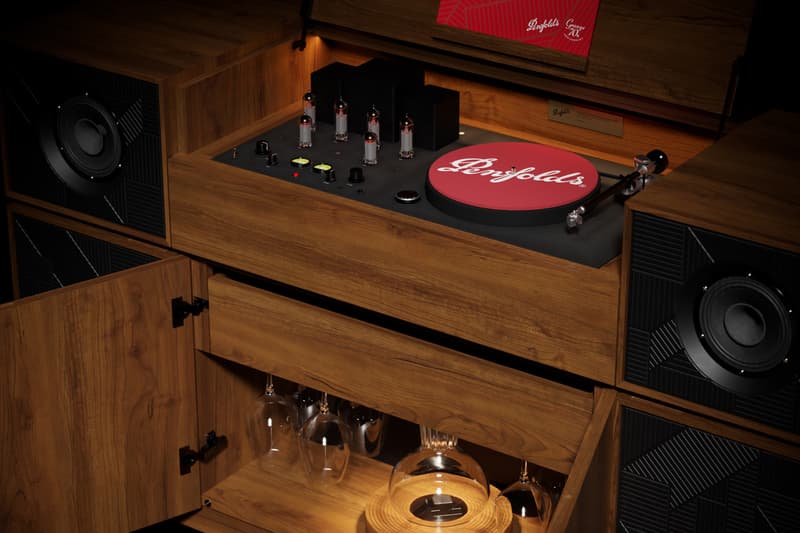 1 of 4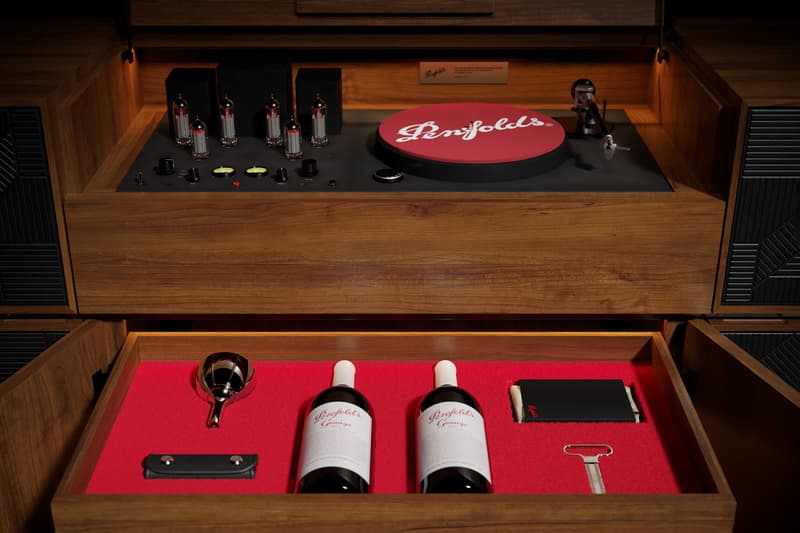 2 of 4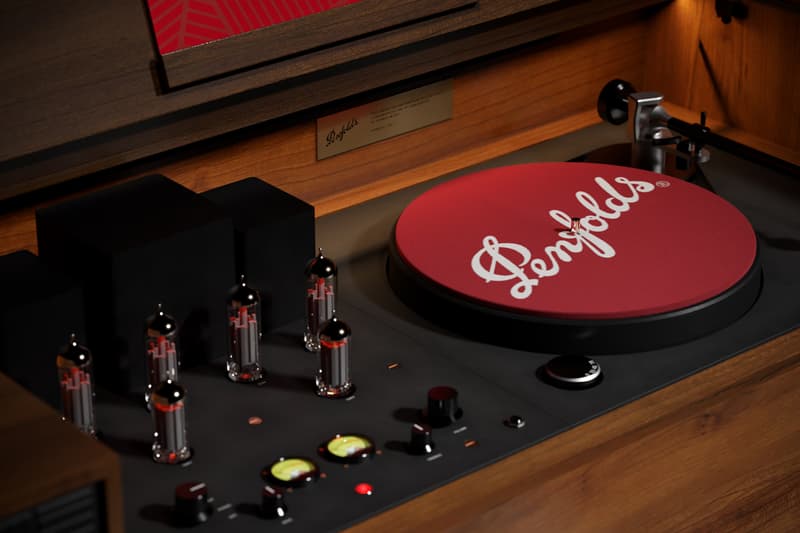 3 of 4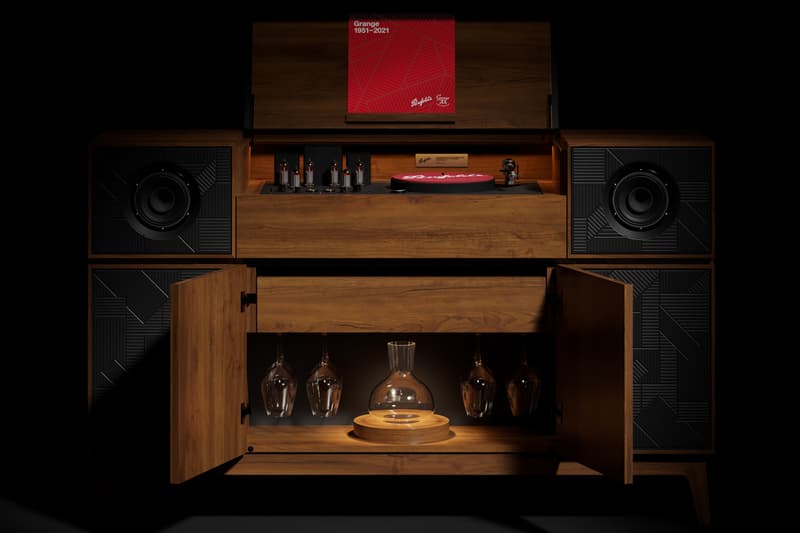 4 of 4
Australian winery Penfolds has created a limited-edition record player in celebration of the upcoming 70th anniversary of their flagship wine, Grange. Each record player is individually hand-crafted by Symbol Audio, with only seven pieces produced globally.
The record player takes on the classic "all in one" console design from the 1950s, the same decade in which Penfolds' pioneer Max Schubert made the first vintage of Grange while experimenting with wine-making techniques he observed in Bordeaux.
In addition to featuring luxury accessories from Riedel, Chateau Laguiole and Monopole, including a hand-blown glass decanter, the record player comes with a hidden wine compartment that houses two rare investment 'White Capsule' Grange magnums from 2010 and 2017, intended to be aged and consumed no earlier than around 2030.
The record player's cabinet design also reserves room for storing eight wine glasses and a vinyl record collection, backlit by automatic interior lighting.
A convergence of wine and music felt natural to Penfolds. Not only did Schubert himself love music, but the winery has integrated music vernacular into its everyday language, using music as an analogy to describe its balanced and rich process of crafting wine to a house-style.
In other design news, Montblanc released fountain pens honoring Sherlock Holmes author Sir Arthur Conan Doyle.