A 'One Piece' and 'Where's Wally' Crossover Is On Its Way
Taking over a spread in Shueisha's 'Weekly Shonen Jump.'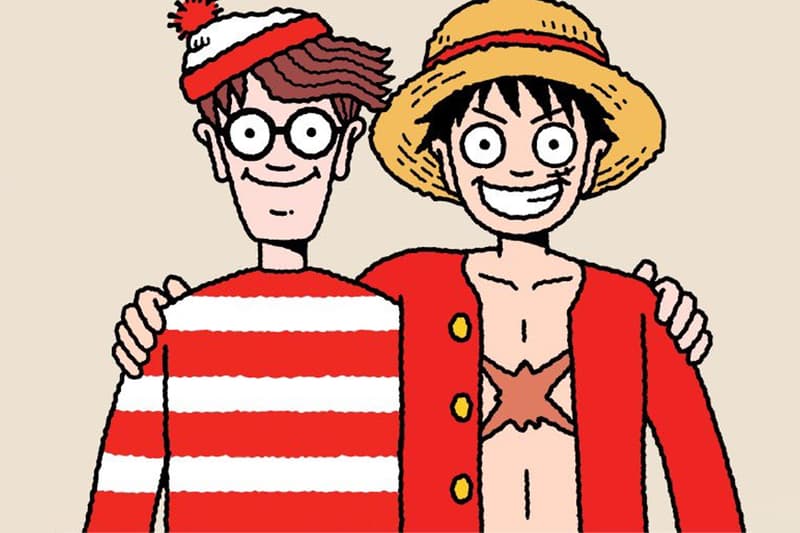 In celebration of its 24th anniversary, One Piece creator Eiichiro Oda will be collaborating with Where's Wally for a special crossover bringing together two of the very best IPs from the manga and cartoon worlds.
Coming in the form of a special visual spread in Shueisha's Weekly Shonen Jump magazine, the crossover will feature beloved characters from both franchises in Where's Wally's iconic art style thrust upon a no-doubt incredibly confusing and busy but excitingly interesting background set in Onigashima. The artist also offered fans a preview of how the two iconic characters will look together through a tweet along with the release date of July 19 for the special issue.
For fans of One Piece and Where's Wally, definitely be on the lookout for when the Weekly Shonen Jump issue drops July 19.
【ウォーリーをさがせ!× ONE PIECE】

ウォーリーをさがせ!でおなじみのあのキャラが
まさかのONE PIECEの世界に迷い込んだ?

7/19(月)発売のWJ33・34号では
【ウォーリーをさがせ!× ONE PIECE】が特別付録で楽しめます。

7/19(月)は本誌とこの公式アカウントを要チェック!#ウォーリーinワンピ pic.twitter.com/eH0gHJzpoT

— ONE PIECEスタッフ【公式】 (@Eiichiro_Staff) July 12, 2021
In other related news, My Hero Academia has teased new visuals for its upcoming live-action stage performance.