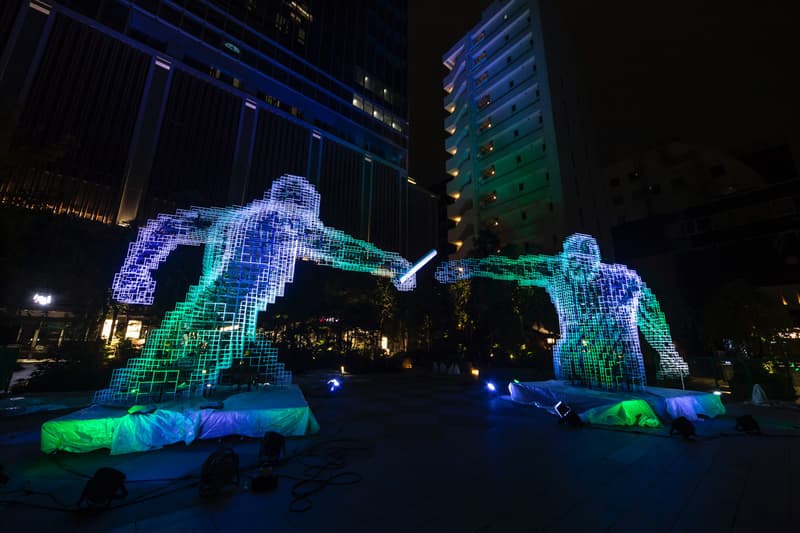 1 of 2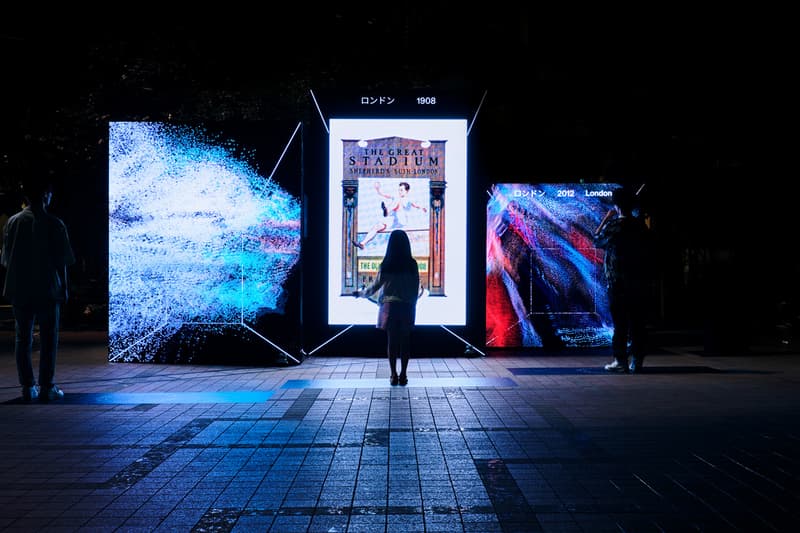 2 of 2
Culture Meets Sport in the First Ever Olympic Agora at Tokyo 2020
On view in-person and virtually until August 15.
---
Since its inception in 1896, the Olympic Games have shown to be the pinnacle sporting event on the international stage. For the first time ever, there will be an Olympic Agora, a project that aims to further blend sport and culture, by entwining the games storied history with a stunning display of visual art installations and exhibitions.
For those in the area, the Olympic Agora will be located across Tokyo's historic Nihonbashi district. However, as the games are closed to the public, the Olympic Foundation for Culture and Heritage will be hosting virtual tours of the event. The site includes four major installations, along with work from a range of artists and studios — from  Xavier Veilhan,  Rinko Kawauchi and Makoto Tojiki, to six Olympian & Paralympian artists in residence, Moment Factory studio and more.
Speaking on Tojiki's incredible light installation, Solidarity and Collaboration (2021), the artist himself noted:
"In a world where people and society would keep running, the COVID-19 pandemic unexpectedly put the brakes on them. I think it is the role and power of art to present the future when people suddenly stop. One of the features of my work is that it makes people stop. In front of the work, if people are galvanised and moved by the dynamism of shape and light, a surprise-filled smile will form and surely bring about positive hope.

At this moment, in works that call into question personal boundaries, people are already part of the outside of these boundaries. This means that people are participants in the installation.

I want to create an impression and spark positive feelings among the visitors to the Olympic Agora through my installation. I want people to recognise that this is a special moment and allow people to participate in it."
The Olympic Agora is on view in Tokyo and virtually until August 15.
Elsewhere in the Olympics, Nixon has assembled a travel kit for athletes heading to the games.