Nike Could Face Sneaker Shortage as COVID-19 Pandemic Worsens
Specifically, sneakers made in Vietnam.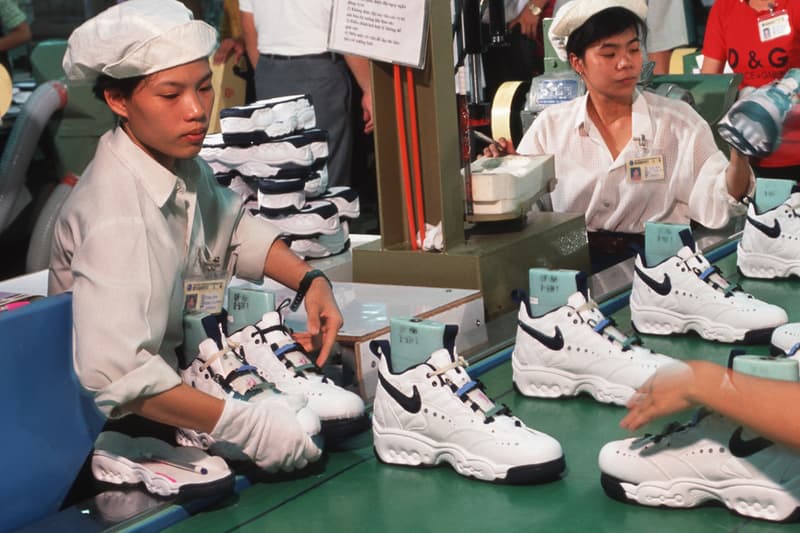 A new report from S&P Global Market Intelligence, Nike could soon face a sneaker shortage if the COVID-19 pandemic continues. More specifically, looking at the footwear manufactured in Vietnam which accounts for 50 percent portion of the sportswear brand's shoe offerings.
The warning follows the sudden shutdown of Nike's suppliers in Vietnam, Chang Shin Vietnam Co. and Pou Chen Corp. The two names were forced to halt production as the Coronavirus broke out in the country rapidly.
Analysis at S&P Global Market Intelligence revealed that Nike's footwear-led imports from Vietnam accounted for 82 percent of the brand's shipments in the last 12 months, ending June 30. It is also important to note that the potential sneaker shortage is right around the back-to-school season and could have a significant effect on Nike's usual sales during the season.
"The health and safety of our teammates, as well as that of our suppliers, remains our top priority, said a Nike spokesperson in a statement to CNBC. "We continue to work with our suppliers to support their efforts in response to the dynamic and unprecedented nature of COVID-19. As we continue to navigate these circumstances, we expect our suppliers to prioritize the health and livelihoods of their employees and continue to comply with legal requirements and the Nike Code of Conduct on the provision of wages, benefits and severance. We are confident in Nike's ability to navigate these near-term dynamics and we remain prudent in our planning."
In case you missed it, take an on-foot look at the KAWS x sacai Nike Blazer Low.