Lil Durk Lost Out on a Feature In Kanye West's 'DONDA' Album
"I missed the jet."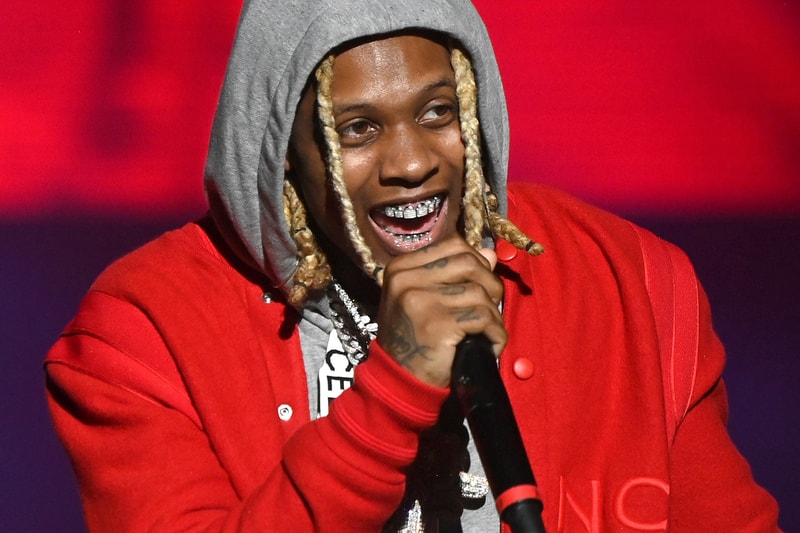 Kanye West's highly-anticipated album DONDA is set to drop this Friday and fellow Chicago rapper, Lil Durk was apparently supposed to hop on the project with a feature.
Justin LaBoy from REVOLT TV together with NBA All-Star Kevin Durant listened to West's latest upcoming album over the weekend and had nothing but praise for the JESUS IS KING rapper.
"Kanye played his new album for me & @KDTrey5 last night in Vegas. Man listen! The production is light years ahead of its time, and the bars sound like he's broke & hungry trying to get signed again," Laboy exclaimed.
Found in the comments of the post was Lil Durk as he aired out why he wasn't part of the featured artists of the album. "I missed the jet," wrote Durk. "Well next album."
Earlier in the year, Durk released a music video for his song "Kanye Krazy" which is a nod to West as the visual is a blend of his iconic moments and music video scenes. The duo was also seen posted up in Atlanta a few months before the video dropped. Based on past instances, West is known to making changes to his album at the very last minute, so there might still be hope for the "Hats Off" rapper.
Elsewhere in music, Trippie Redd and Lil Uzi Vert head to the arcade for "Holy Smokes" music video.