Nevada Athletic Commission Amends Marijuana Policy for Fighters
Weed is no longer a punishable offense in Vegas.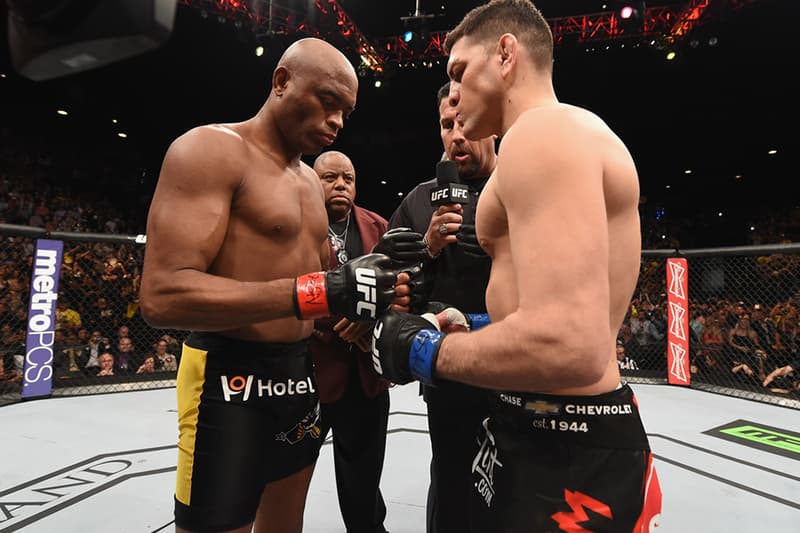 Following news of track and field athlete Shac'Carri Richardson being left off the US Olympics Team roster after testing positive for marijuana use, the Nevada State Athletic Commission (NSAC) has announced it will change its rules on cannabis use in favor of fighters. The NSAC regulates all contests of unarmed combat in the state of Nevada including boxing, kickboxing, and MMA.
"According to the World Anti-Doping Agency, WADA considers marijuana to be a substance of abuse, not a performance-enhancing drug," NSAC executive director Bob Bennett said. "Our goal is to test for performance-enhancing drugs to ensure a level playing field. The fact that it is not a performance-enhancing drug, I do not believe we should test for it any longer."
While the commission will continue to test for cannabis for "data collection purposes', detection or use of the substance will no longer be punished beginning July 7. Fighters are still discouraged from showing up to fights impaired with any substance.
This is a drastic change of stance for NSAC who once handed severe punishment to marijuana users. One of the most notable cases was Nick Diaz who tested positive for the use of marijuana for the third time after his UFC Middleweight bout against Anderson Silva, leading NSAC to slap the older Diaz brother with a $165,000 USD fine and a five-year suspension, essentially ending his UFC career. His opponent Silva, on the other hand, tested positive for performance-enhancing anabolic steroids before and after the bout and was handed a one-year suspension.
The ruling won't be retroactive, so past fighters who have tested positive will still be punished in accordance with the policies in place at the time. Three years after the contest, it's been reported by MMA Junkie that CM Punk's 2018 UFC 225 loss was quietly overturned after his opponent's test was found to be positive for THC.
Great.

They owe Nick Diaz, first and foremost, a retroactive apology. https://t.co/tW4yEWYqZL

— Ariel Helwani (@arielhelwani) July 7, 2021
CM Punk's UFC 225 loss overturned due to Mike Jackson's positive marijuana test https://t.co/6AM0pRcTKE

— MMA Junkie (@MMAjunkie) July 8, 2021
In other sports news, an ESPN clip reveals Conor McGregor's financial impact on Las Vegas during fight week.