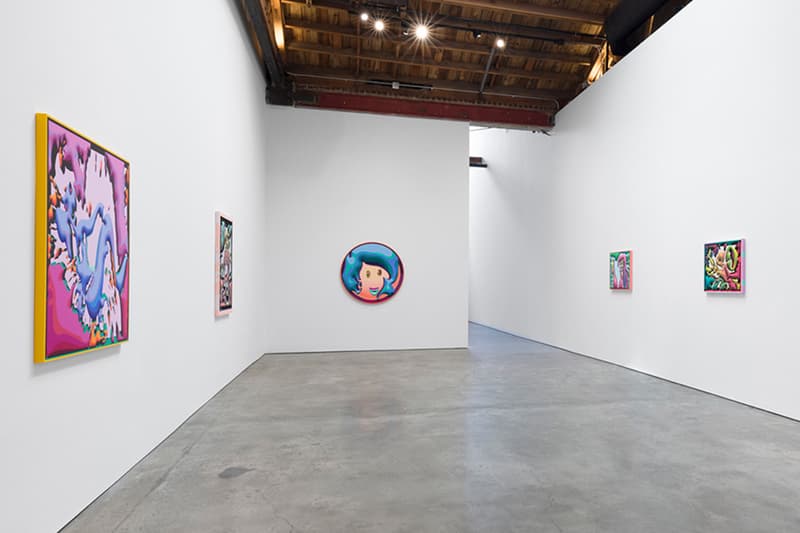 1 of 6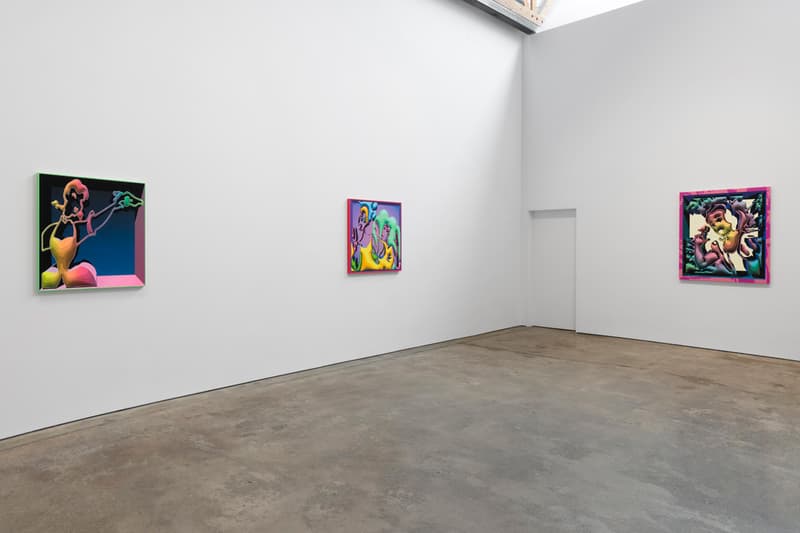 2 of 6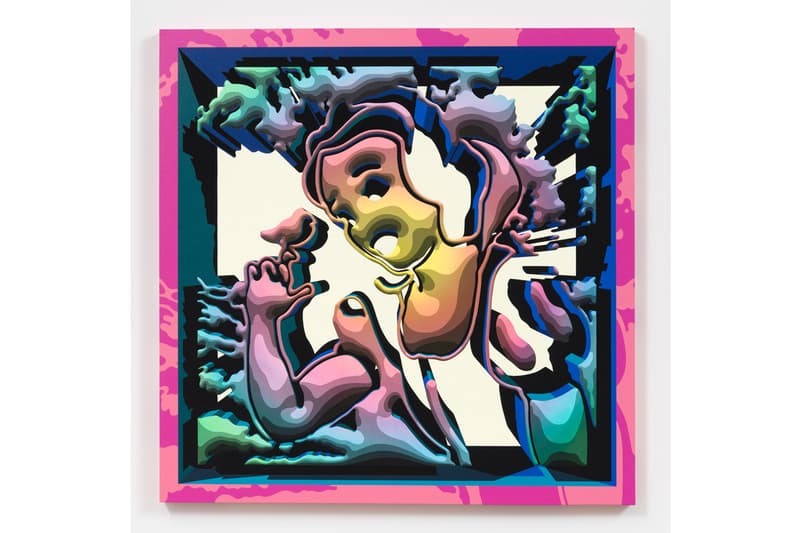 3 of 6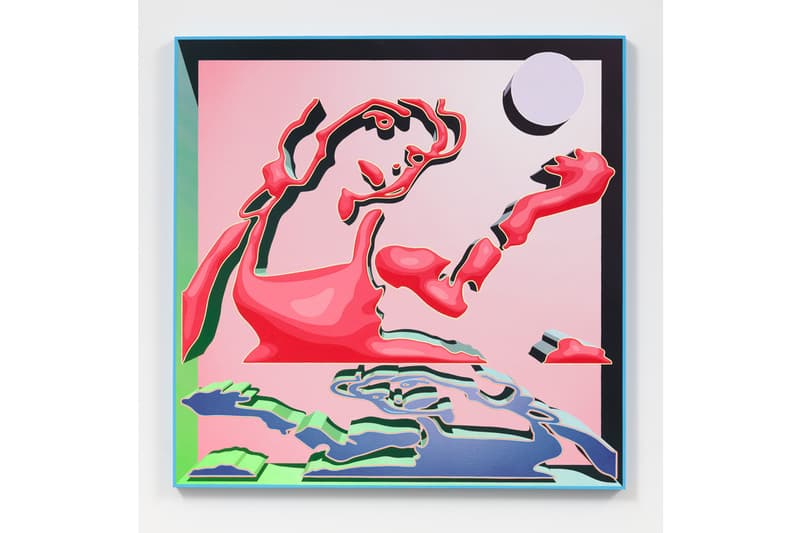 4 of 6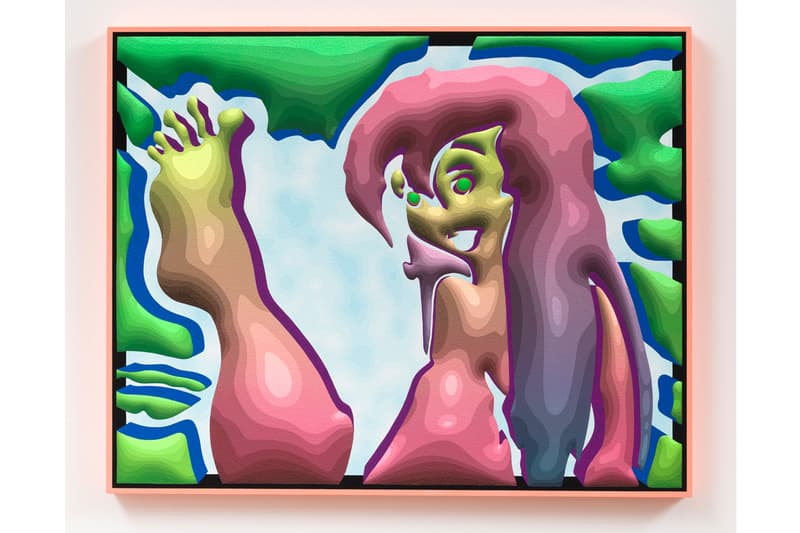 5 of 6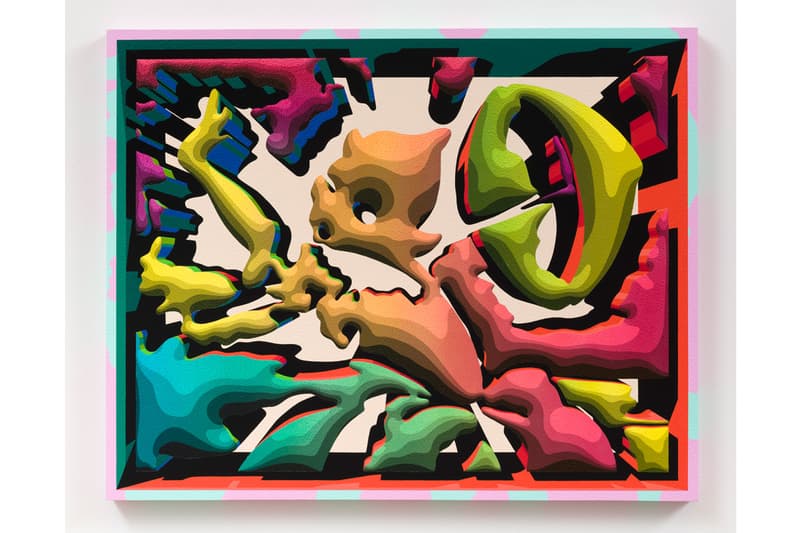 6 of 6
Michael Dotson Suspends Time in Saturated Artworks
An eight year body of work consisting of some 200 Photoshop sketches.
---
Michael Dotson is a Brooklyn-based artist that is anthropomorphic, relatable and disorienting — all at once. For his latest show at Los Angeles' Over the Influence gallery, the Cleveland-born artist has unveiled a collection of works that span over eight years.
"Floaters" features nearly 200 photoshop sketches that have jumped off the screen to the canvas. Laid in Dotson's signature anthropomorphic style — which evolved from a figurative pastiche that referenced anime characters — the artist now increasingly investigates the idea of the frame. Focusing on frames of animation as his subject matter and allowing his mark to further blur the illusion that he is creating within the frame of his work.
Observing "Floaters" and you can detect that his love for pop-culture is still evident. In Promise of Spring (2021), Dotson references iconography of Disney's fabled past, but subverts them — where depth and flatness, fluid and solid, intertwine. Perhaps this love of cartoons came from his childhood, where he watched his mother create toys from 2D designs. Dotson's work is an interesting commentary on the practice of analogue painting amidst the further blurring of the digital and real world.
"Floaters" is on view at Over the Influence until August 1.
Elsewhere in art, Sun Woo is another artist who explores this intersection between digital and analog.