Twitter Is Going Off Over $65 USD Snacks at Kanye's 'DONDA' Event
At least they were gluten free.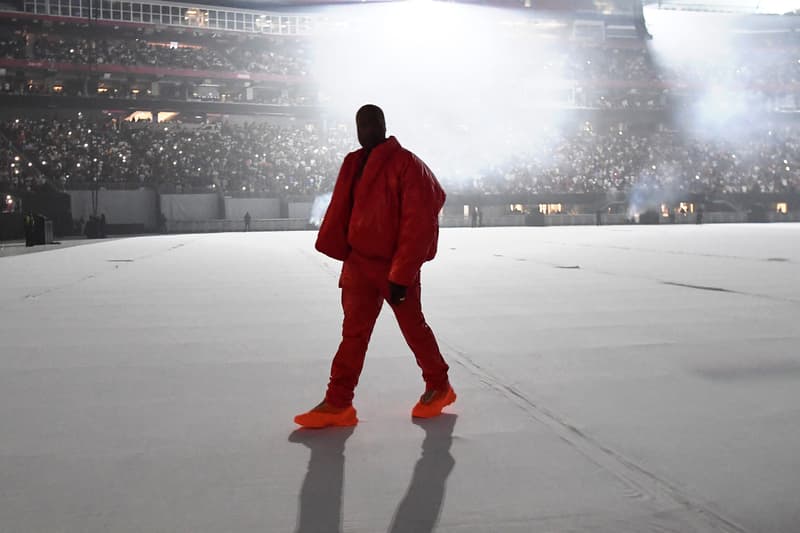 Hungry fans at Kanye West's sold-out listening event for his new album DONDA appeared to have had several food options — $35 USD for kettle corn, $40 USD for a hot dog, $45 USD for cookies, $50 USD for chicken tenders and $65 USD for an assorted snack basket.
An image of a food menu at the album streaming event began circulating on Twitter and quickly went viral. It's unclear who posted the original image.
The jig is starting to rise to the heavens. #DONDA pic.twitter.com/Z6QTGjf4Lf

— 2DOPEBOYZ (@2DopeBoyz) July 23, 2021
It appears that the listed food options were available to order in the stadium's suites, which can be more expensive than other food offers available to the general public. Even so, users were quick to poke fun at the $65 USD "assorted snack basket" that features gluten-free chips, bars and jerky.
His finesse skills are on the same tier pic.twitter.com/E5Swtglc9V

— Ikeyo ?? (@Ikeyo_) July 23, 2021
Kanye had mfs pay $65 for a snack box to then proceed to not drop the album ?

— JM ? (@cremesoj) July 24, 2021
Imma just eat when I get home … because I can't … $35 … for some popping corn?! #DONDA #dondalisteningparty pic.twitter.com/Xs4VtO6qv1

— Aug. 10th? (BIG LEO ♌️) (@OnlyDrTony) July 23, 2021
Kanye packed a stadium made em wait… slapped some songs together in a week got last minute features… and sold yall $135 t shirts and a $35 snack box…. As he walked around in a hand maids tale outfit…. Then said nah my album ain't done…#LEGEND ????

— Papoose Dangerfield (@xcelgawd7) July 23, 2021
Kanye the type that would've charged more for snacks that actually had gluten

— Stringer Dell (@d3ll478) July 23, 2021
It's unknown who was behind the sky-high snack prices, though Mercedes Benz stadium has been praised for its typically affordable food prices. The stadium clarified in a statement to HYPEBEAST that the prices were part of a "suite package" meant to serve multiple people in the suite.
"For the Kanye event, as we always do, the general public had our fan-friendly menu available that includes a $2 USD refillable soda, $2 USD popcorn, $3 USD nacho, $5 USD beer and $1.50 USD hotdog among many other items that are the priced among the lowest in professional sports," a stadium spokesperson said.
Prices for other things at the DONDA event were also notably high, including merchandise that sold for $120 USD and then quickly resold for over $220 USD.
new merch from Kanye's event tonight in Atlanta

Donda longsleeve was $120 and sold out fast ppl are already reselling them inside the stadium for $220+ pic.twitter.com/X207xMf1RH

— Robert Martin (@Brotractor) July 22, 2021
The highly-anticipated DONDA is a follow up to 2019's Jesus Is King. It was slated for release on Friday but has since been pushed to August 6.
In case you missed it, here's everything that happened during the DONDA listening event.