Kanye West Debuts 'DONDA' to Sold-Out Atlanta Stadium
Featuring Pusha T, JAY-Z and more.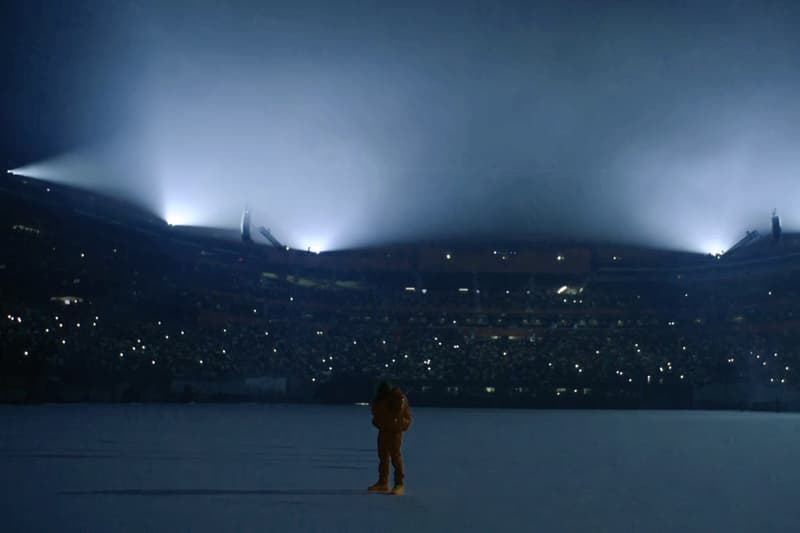 1 of 4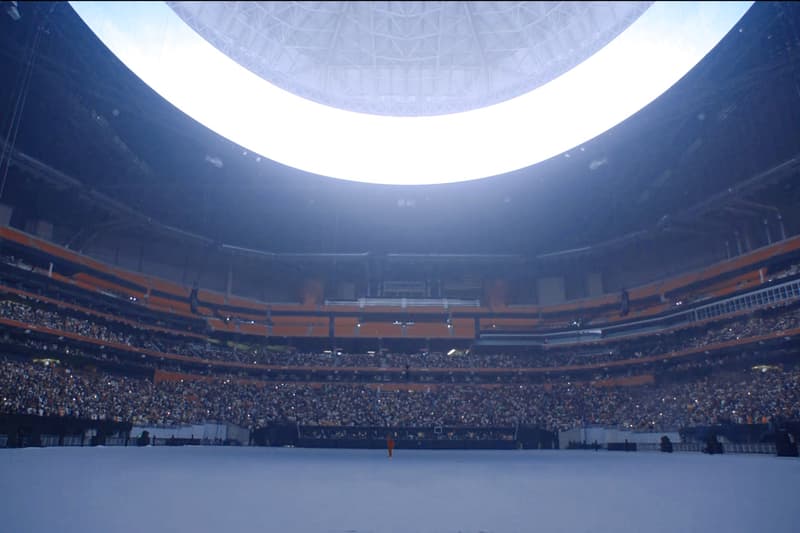 2 of 4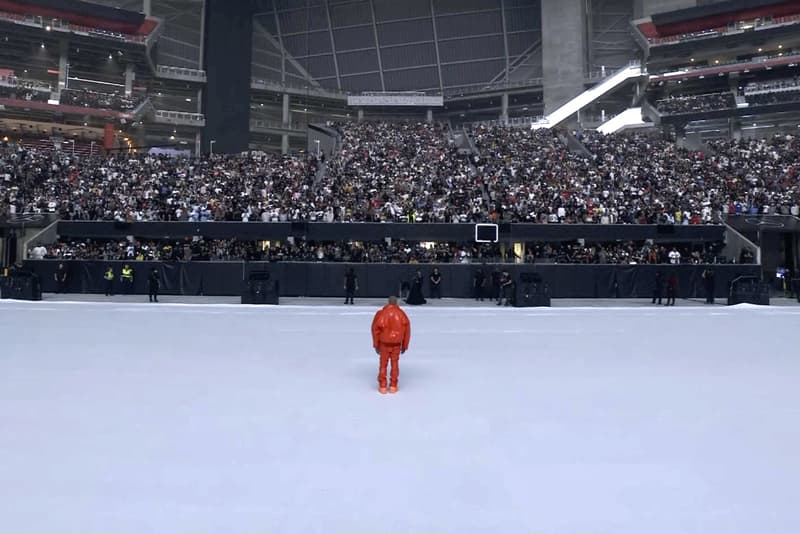 3 of 4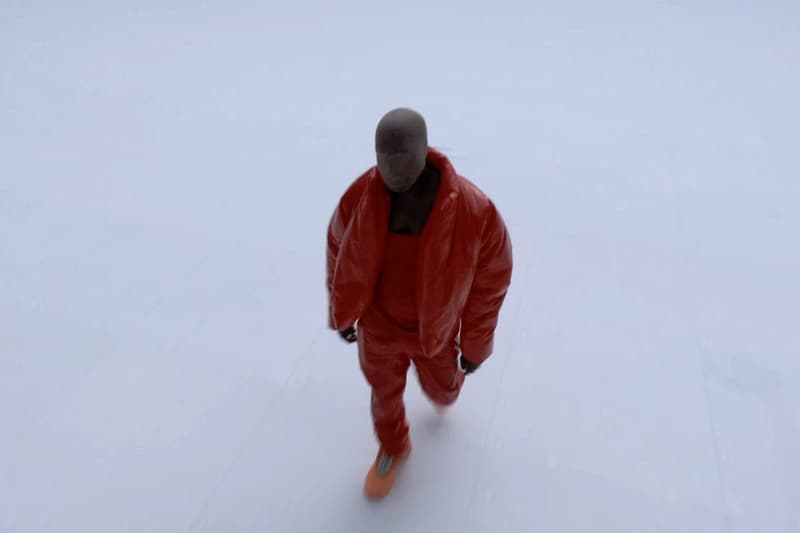 4 of 4
Kanye West premiered his new album DONDA to a sold-out crowd in his hometown of Atlanta on Thursday night, ahead of the album's official Friday release.
Apple Music livestreamed the event through its platform to fans across the world.
West first teased information about his new music in a TV spot that premiered during Game 6 of the NBA Finals, previewing a new song titled "No Child Left Behind." The visual was a collaboration between West, all-star runner Sha'Carri Richardson and Beats.
According to Pitchfork, the highly-anticipated DONDA, a follow up to 2019's Jesus Is King, was initially slated for release in July 2020 but was ultimately pushed forward. On Thursday evening, West finally released DONDA to a sold-out crowd at Mercedes Benz Stadium, beginning just before 10:00 p.m. EDT.
Photos of the event posted by fans showed a minimalist square stage:
It's happening. I still can't believe I'm here. #DONDA pic.twitter.com/iDPGUo6MNM

— Crzzah ♚ (@crzzah) July 23, 2021
Popular West podcast Watching the Throne first noticed that the white tarp on the stage would be finessed into a screen.
Rumor is the tarp on the ground is a screen!!!!! #Kanye #Donda pic.twitter.com/w17BSJhMXE

— Watching the Throne (@KanyePodcast) July 23, 2021
Photos and video also appeared to show Kim Kardashian and her family at the event.
@KimKardashian and the kids have arrived at the stadium! #DONDA #KanyeWest pic.twitter.com/2shaoN5Ajv

— kanyewestaurant (@kanyewestaurant) July 23, 2021
West came out on stage wearing what appeared to be his unreleased adidas YEEZY 1020 boot and a red version of his YEEZY Gap Round Jacket.
#DONDA LETSGOO ?? #KanyeWest pic.twitter.com/91JlFdCetQ

— TEGA ESTÁ CHEGANDO (@Nike_ne_pai) July 23, 2021
He opened up the event singing the line "We're gonna be okay" repeatedly before playing a track of his mother's voice speaking about him alongside some familiar gospel sounds. Fans noted that Pusha T appears on one of the tracks:
Kanye x Pusha T #DONDA pic.twitter.com/THy2HBotoB

— Rah. (@thatguydream) July 23, 2021
At one point, West sings about losing his family, a possible reference to his impending divorce from Kardashian. Some of the tracks feature familiar auto-tuned vocals over bass-heavy beats.
JAY-Z made a surprise appearance in one of the last songs, which fans quickly labeled as a standout.
JAY Z?! KANYE?! #DONDA pic.twitter.com/uGEM7AgrRY

— alisha's interlude (@alishaxtv) July 23, 2021
The album officially drops at midnight EDT on Friday. Until then, here's everything we know about the album so far.