Detailed Look at Vandy the Pink and HBX's "Ice Cream" Collection
Sneakers, a rug and a plush toy, available exclusively at HBX.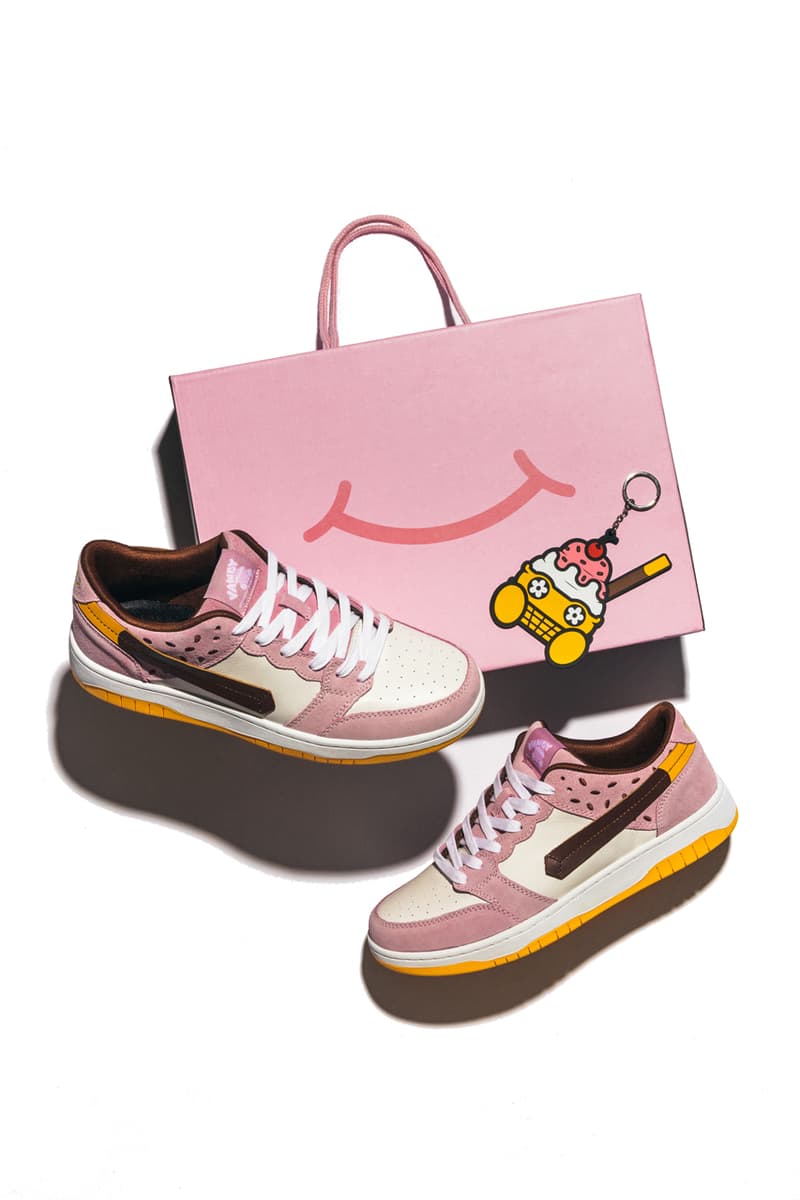 1 of 9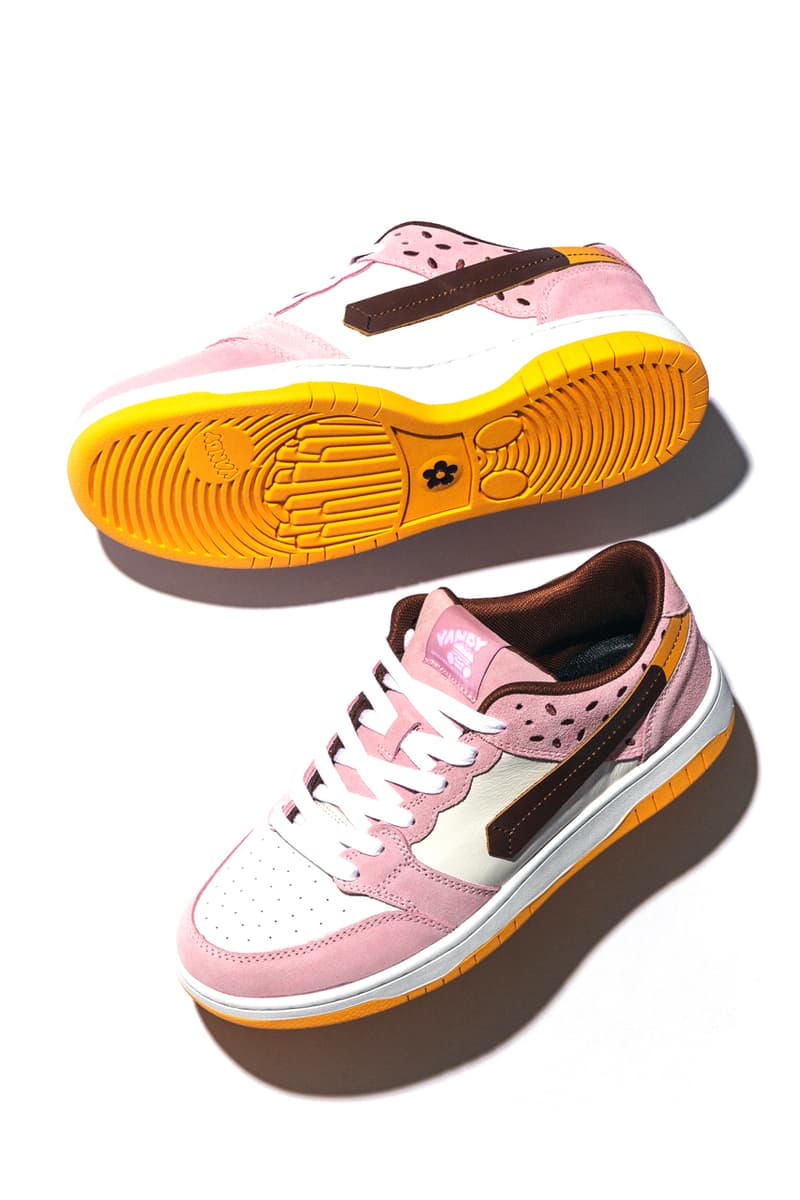 2 of 9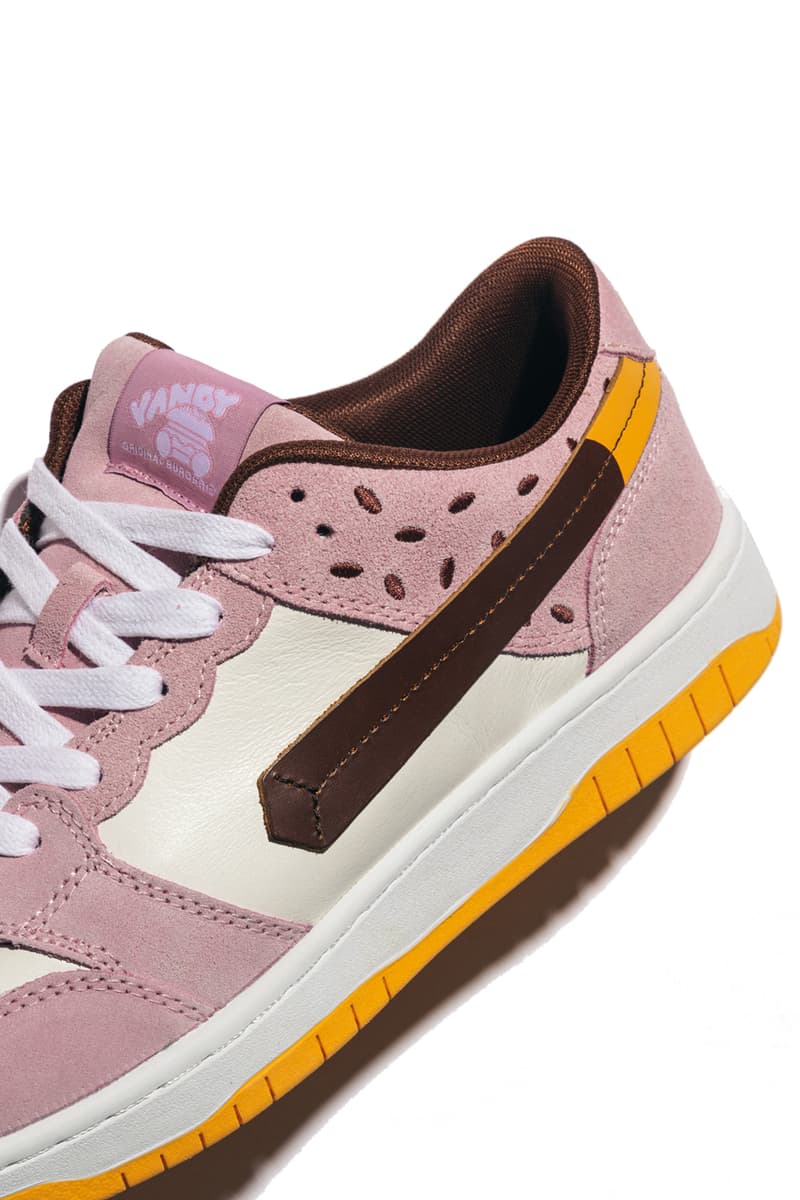 3 of 9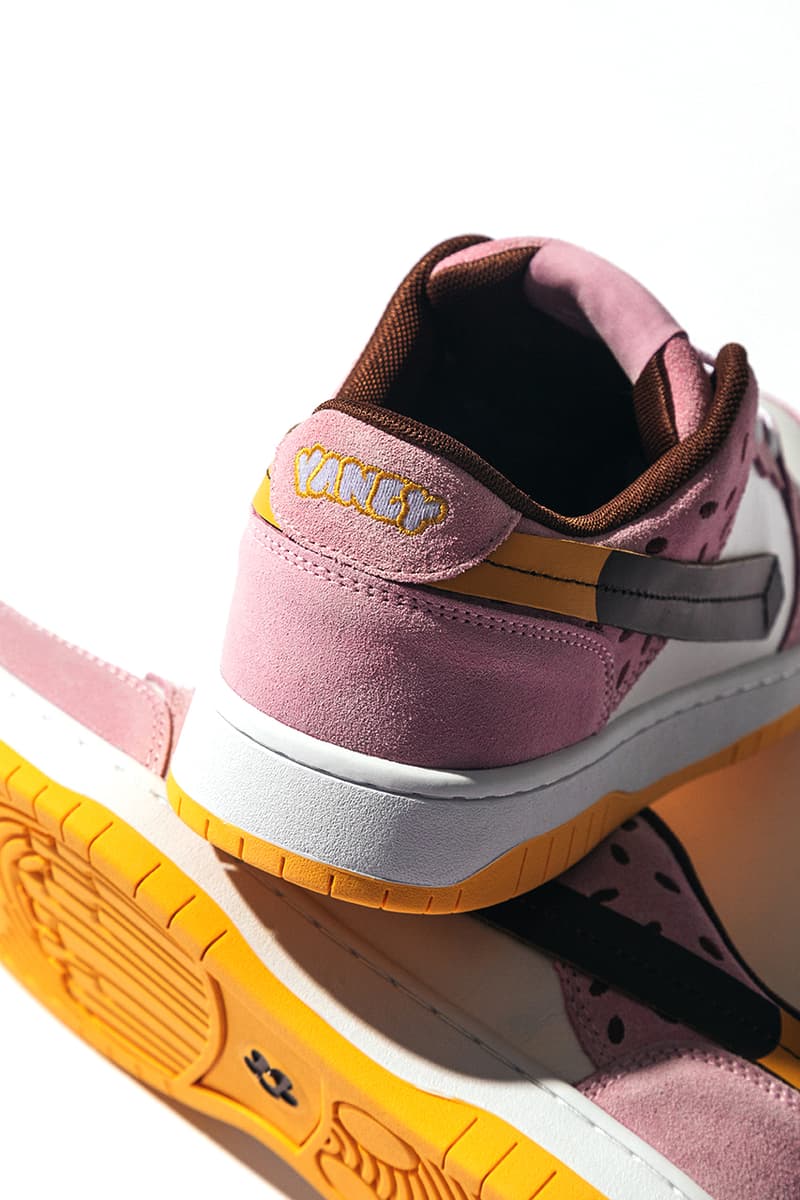 4 of 9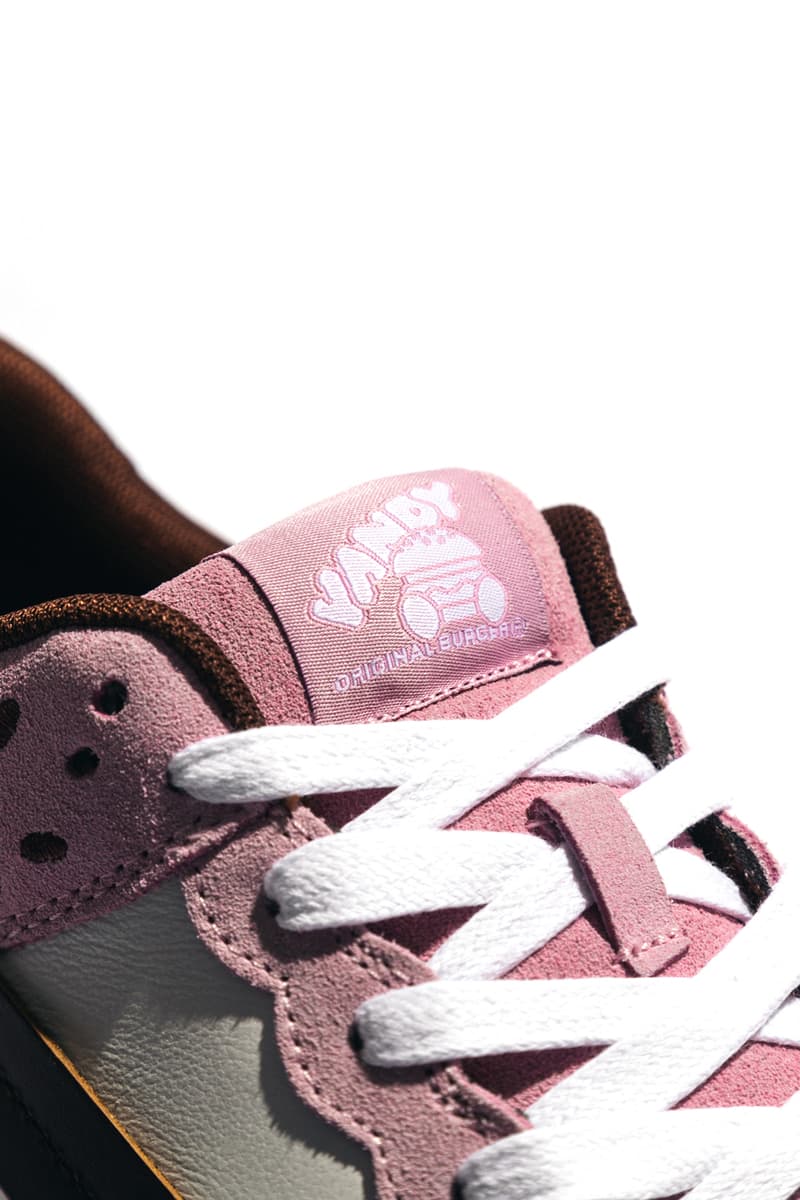 5 of 9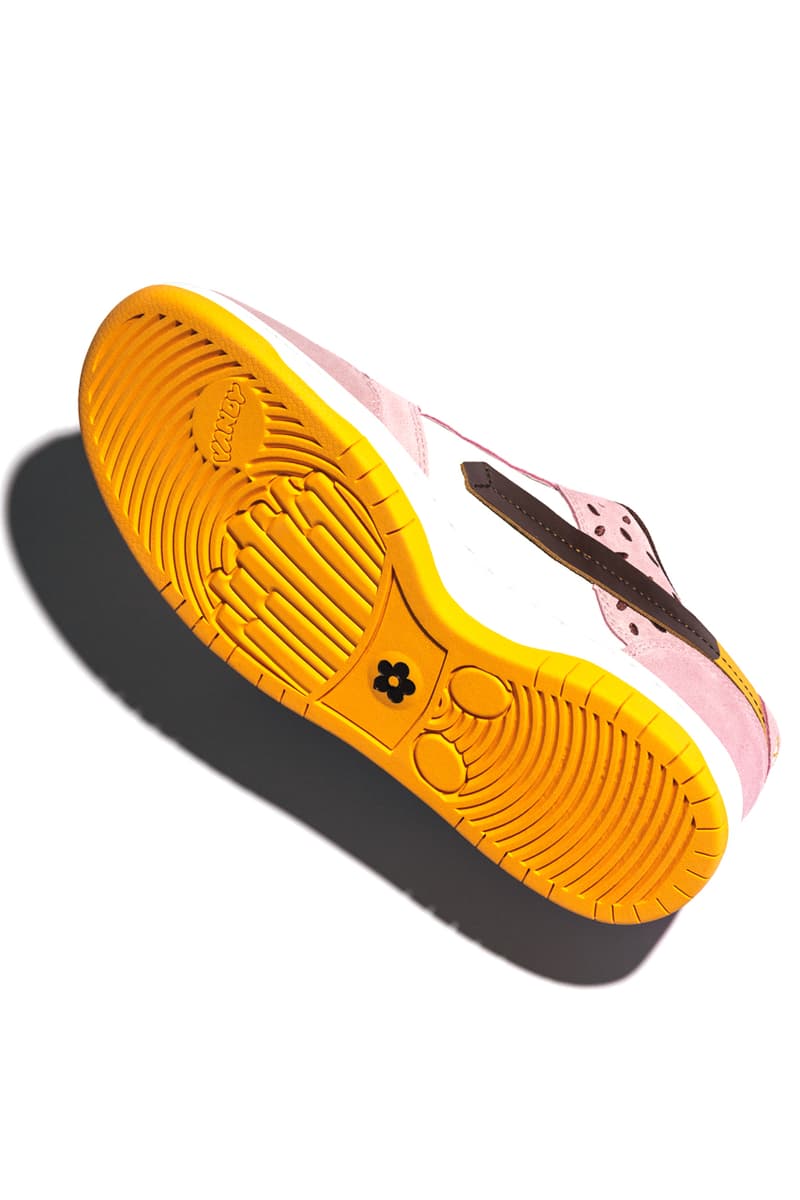 6 of 9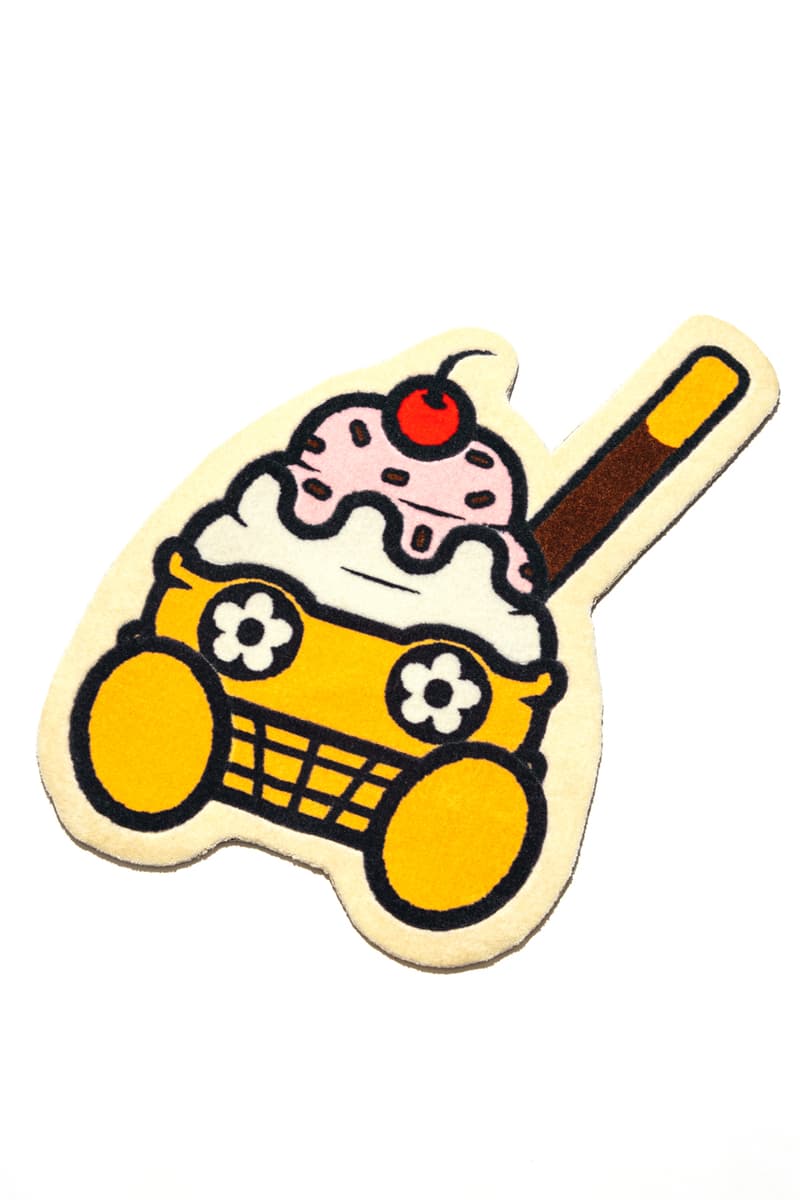 7 of 9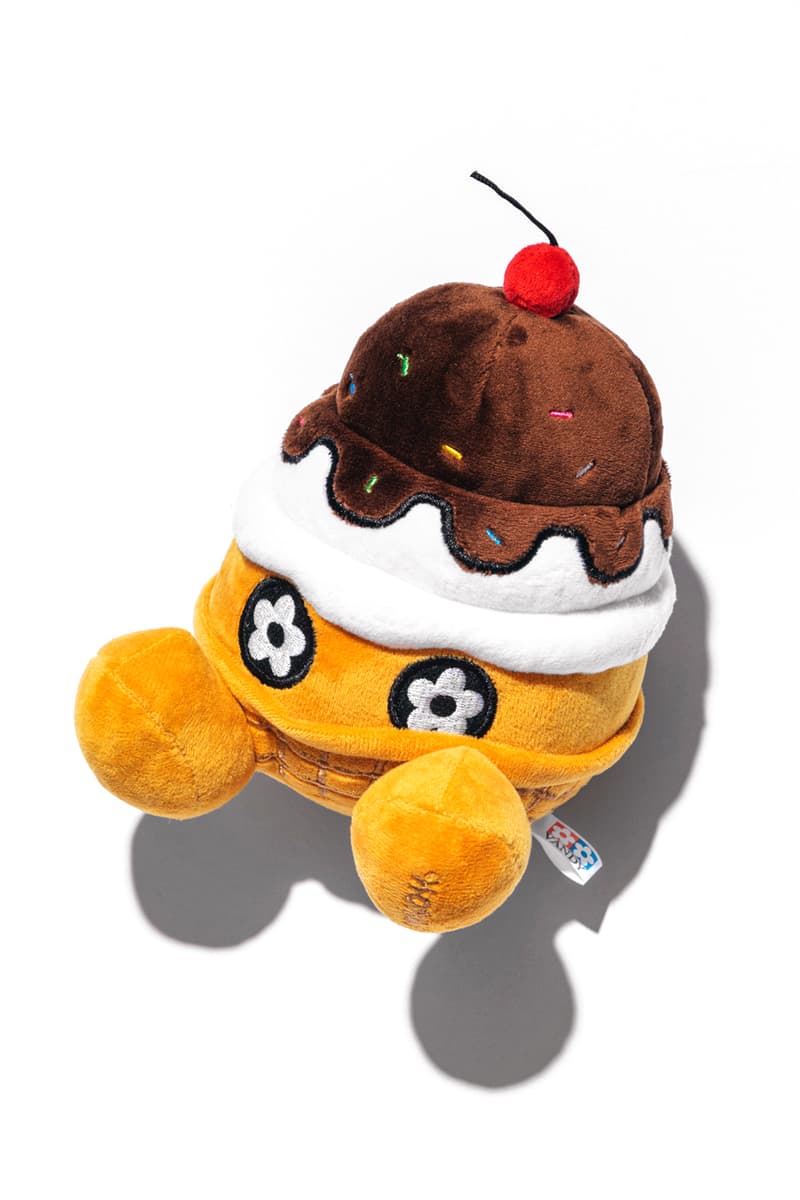 8 of 9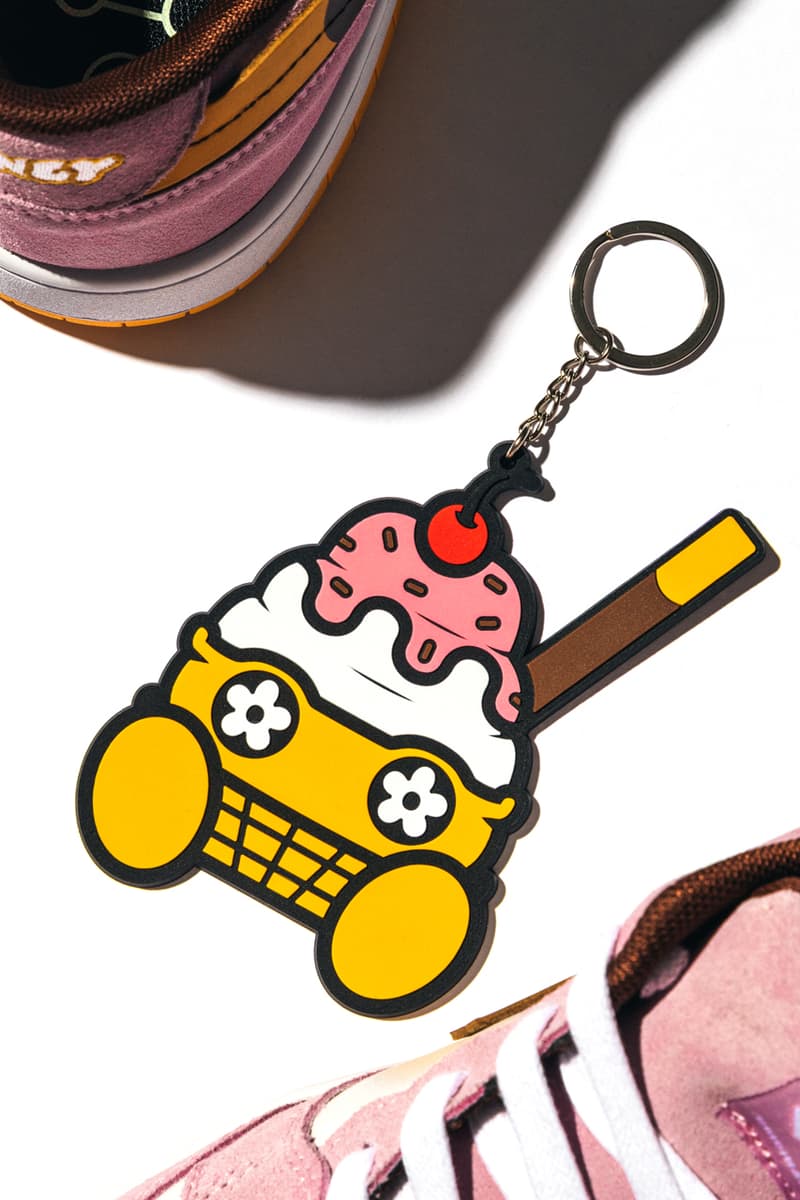 9 of 9
Vandy the Pink has made his HBX debut with a three-piece "Ice Cream" collection consisting of a sweet take on his famed "Burger Shoes" plus a new rug and plush toy. Lighthearted, whimsical and inherently fun, Vandy's products draw in equal parts from the glitz, glamor and colors of fast food commercials plus the boundary-pushing nature of '00s streetwear. "Streetwear style was much more challenging [in the '00s]," he told HYPEBEAST during a recent interview. "Lots of different textures, cuts and unique pieces. A lot of brands are doing the same thing these days and I'm looking to bring that unique, fresh feeling back."
Leading things off are the shoes, which offer up a Neapolitan ice cream-inspired mix of vanilla, chocolate and strawberry tones with a few tweaks. Toeboxes and quarter panels are made from white leather, with pink suede gracing mudguards, eyestays, tongues and heels. The midfoot logo features a yellow-and-brown color scheme inspired by a chocolate-dipped Pocky stick, and brown flecks inspired by burger buns are embroidered around the collar. Vandy logos appear on the tongue tag and heel tab alike, while the look is completed by white midsoles and custom yellow outsoles.
There's also a rug, a plush toy and a shoe-accompanying keychain that make use of Vandy's latest cartoon creation: an ice cream cone humanized with feet and eyes. This full-color character joins his other creations, namely his familar "Vandy Burger" and box of fries.
The Vandy the Pink x HBX "Ice Cream" collection is available on the HBX webstore now.
For more from Vandy the Pink check out his installment of Sole Mates, in which he discussed his love of the Reebok Beatnik.