J. Cole's Dreamville Revives Chicago's Pro-Am Basketball League With Wilson
Featuring both a men's and women's bracket on Chicago State's court.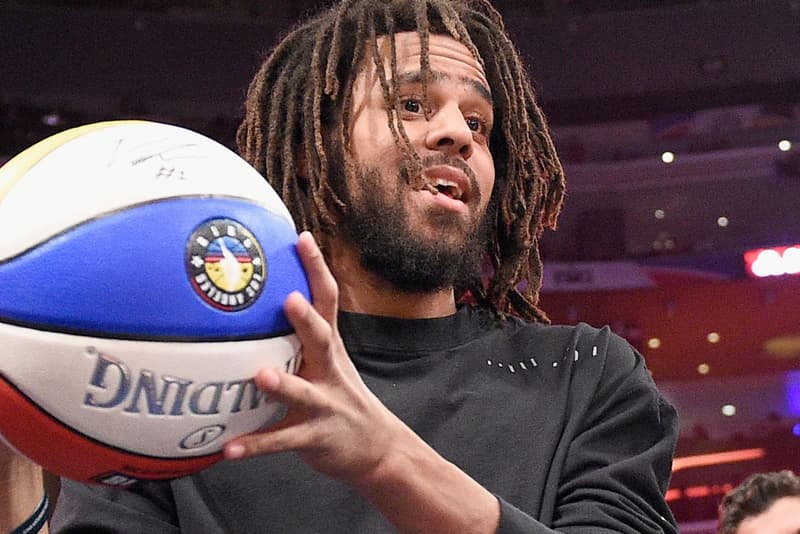 Dreamville — J. Cole's path-forging record label and multidisciplinary entertainment company — has partnered with Wilson to bring back the storied Chicago pro-am basketball tournament as The Dreamville Chi-League Powered by Wilson.
Following a four-year hiatus, the celebrated basketball league will return with an updated format, featuring both a men's and women's bracket along with a number of live entertainment components. Dreamville's involvement plays a crucial role in the tournament's revival, helping to increase player interest, curate halftime performances and miscellaneous weekend entertainment, design custom team gear and create unique in-game experiences for fans.
"Chicago has supported Dreamville and its artists from the beginning. It's a privilege to infuse our brand with the rich legacy of the Chi-League, while also helping to celebrate the unique culture of the city of Chicago," said Dreamville Executive Vice President Candace Rodney, in a release. "The revamped Dreamville Chi-League will help bring back a competition ingrained in community and to make this all happen, there's no better partner than a hometown hero like Wilson."
CHI! ? We're proud to announce The Dreamville Chi-League powered by @wilsonbasketball This tournament will tap into the unifying power of basketball to engage all fans and players in the community. 8/8, 8/15, and 8/22 at Chicago State University. Tix and line up to come! pic.twitter.com/51U126rC7t

— Dreamville (@Dreamville) July 8, 2021
The NBA-sanctioned men's competition will consist of eight 10-player teams in a single-elimination tournament, hosted on Chicago State's court beginning on August 8. The women's bracket will include four 10-player teams and follow the same format.
"Bringing Chi-League back to our hometown is an incredible honor for Wilson and perfectly complements our partnerships with the NBA, WNBA and NCAA," said Kevin Murphy, General Manager, Wilson Team Sports. "Partnering with Dreamville couples our performance credibility with their lifestyle relevance, bringing the best of basketball culture together, both on and off the court."
As part of the partnership, Dreamville is now the official sound of Wilson Basketball. The label will reveal an official lineup of live performances for the tournament at a later date. Ticket details will also become available closer to the competition's commencement.
Additionally, Wilson and Dreamville will co-host youth clinics each Saturday during the tournament, and local black-owned businesses will run concessions on-site.
J. Cole pursued his on-court dreams in a three-game contract with the Rwanda Patriots in the Basketball Africa League in May. Flash back to the multi-hyphenate's impressive stats while playing for the team.