Instagram Condemned for Failure to Moderate Racist Trolling of Euro 2020 Players
Black players were subjected to abusive comments after last night's final.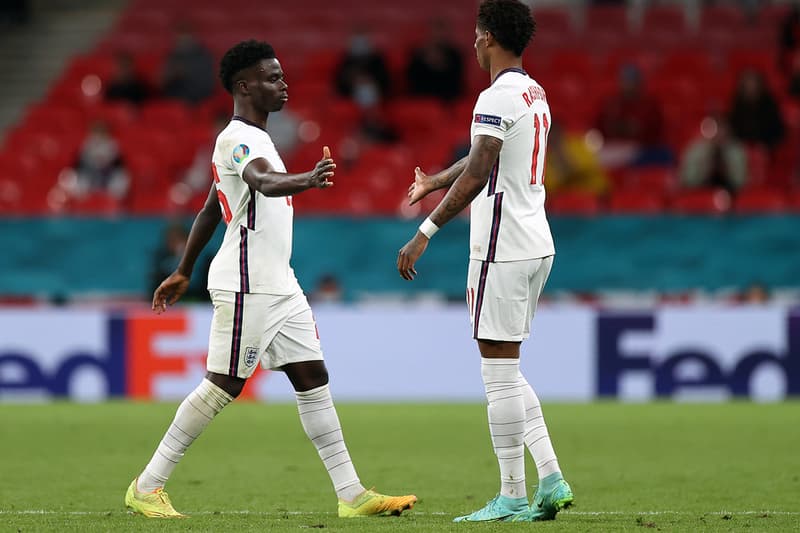 The month-long Euro 2020 tournament came to an ugly end last night, as Italy's victory over England sparked a wave of racist abuse directed towards players.
After England's defeat during a penalty shootout, in which three Black England players (Bukayo Saka, Marcus Rashford, and Jadon Sancho) missed their shots, racists began spamming the Instagram accounts of all three players with abusive language and emojis.
While former players, politicians, and the England team itself have united in their condemnation of the abuse being levelled by so-called fans of the sport, many have questioned why Instagram has done so little to moderate the hate speech on its platform.
In a statement released earlier today, the Football Association said that "Social media companies need to step up and take accountability and action to ban abusers from their platforms, gather evidence that can lead to prosecution and support making their platforms free from this type of abhorrent abuse," while also calling on the government to bring in protective legislation.
Elsewhere, the former player and football commentator Alan Shearer remarked in an interview with BBC Breakfast that "There are so many positives for social media but also so many negatives," and called on companies like Instagram to "expose these individuals."
A spokesperson for Arsenal FC, who Saka plays for, said that "this cannot continue…the social media platforms and authorities must act to ensure this disgusting abuse to which our players are subjected on a daily basis stops now."
Back in February, Instagram announced that users found to be sending hateful messages faced a permanent ban from the site, though commenters at the time questioned why users were still able to create faceless accounts from which to post anonymously.
Facebook, which owns Instagram, said in a statement that "no one should have to experience racist abuse anywhere, and we don't want it on Instagram. We quickly removed comments and accounts directing abuse at England's footballers last night and we'll continue to take action against those that break our rules.
"In addition to our work to remove this content, we encourage all players to turn on Hidden Words, a tool which means no one has to see abuse in their comments or DMs.
"No one thing will fix this challenge overnight, but we're committed to keeping our community safe from abuse."