Audi's 2022 Dakar Rally RSQ E-Tron off-Roader Might Be Its Most Monstrous EV Racer
The behemoth can generate a total of 671 horsepower.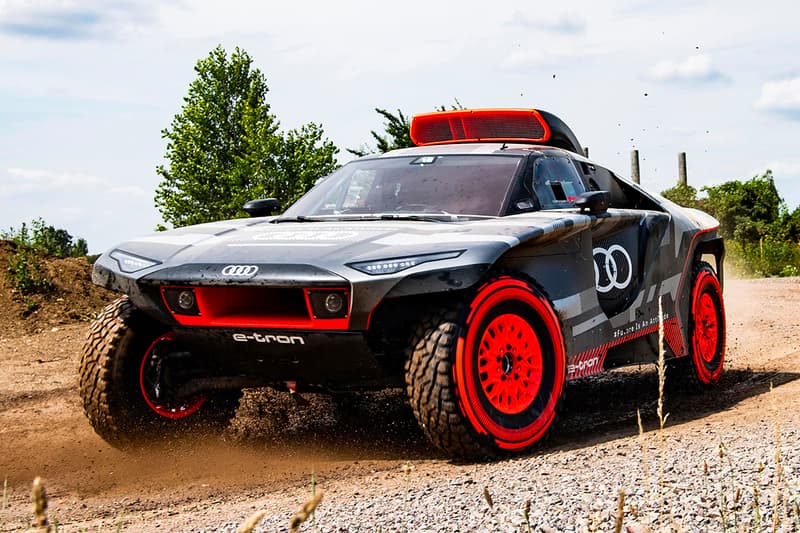 1 of 8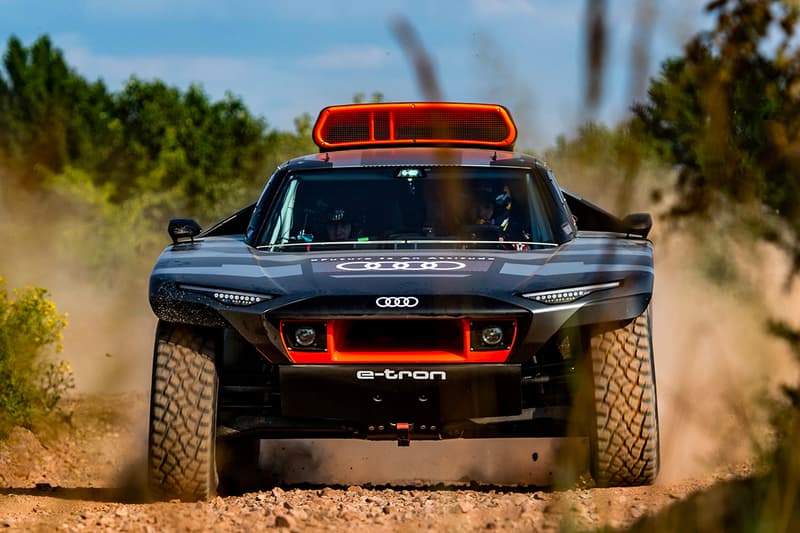 2 of 8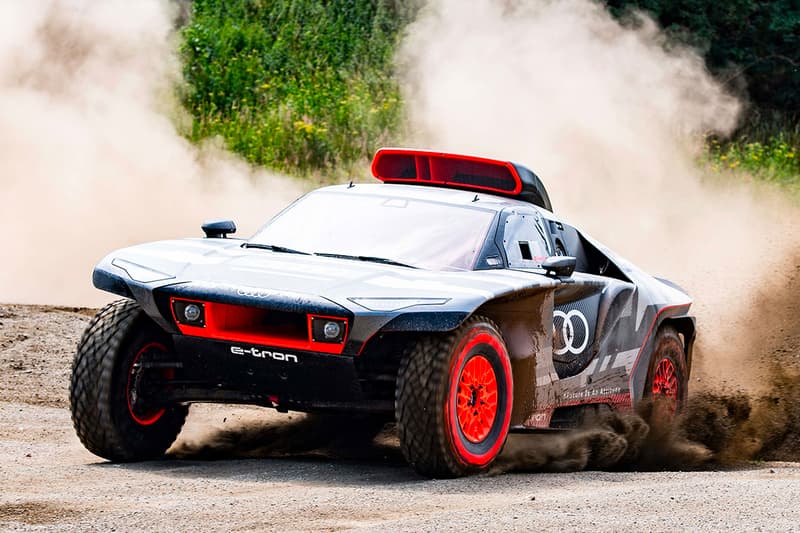 3 of 8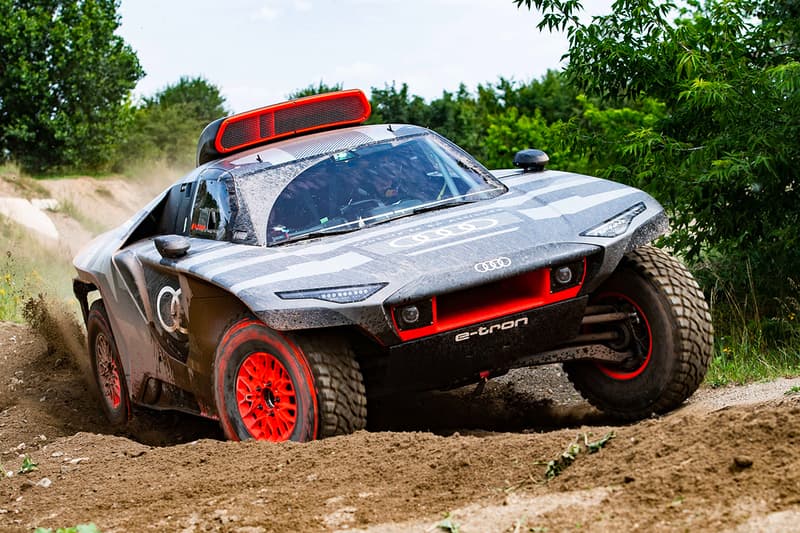 4 of 8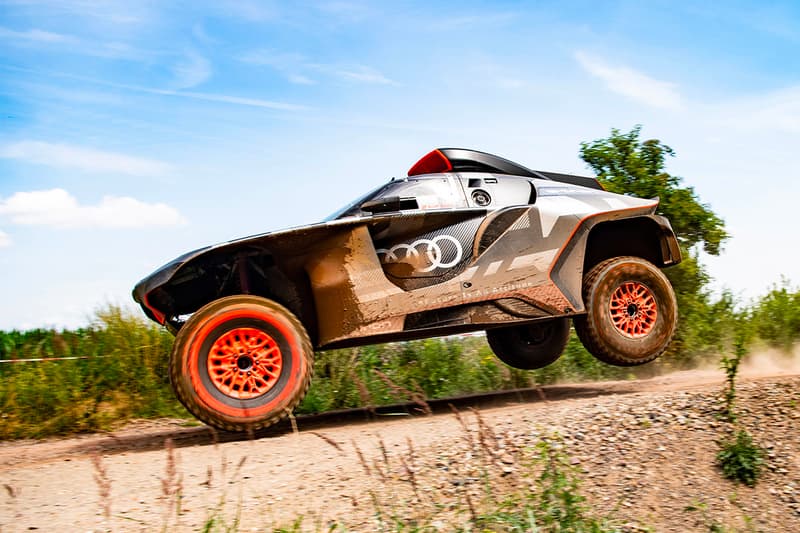 5 of 8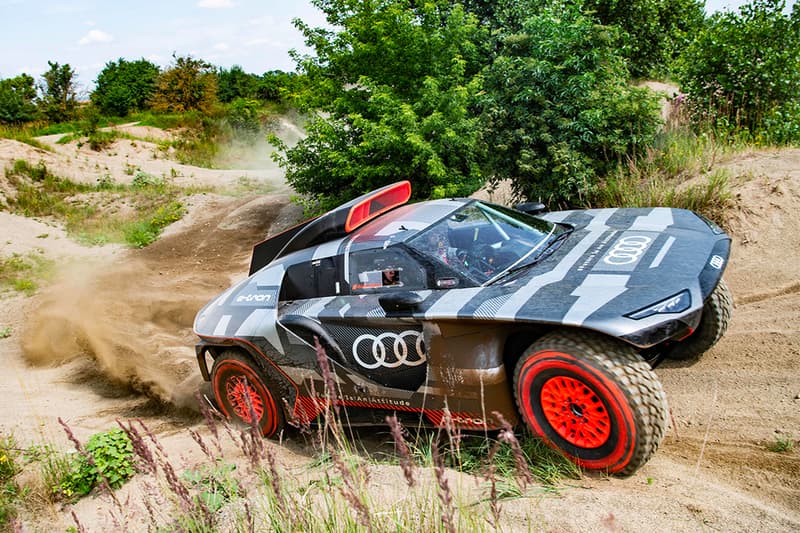 6 of 8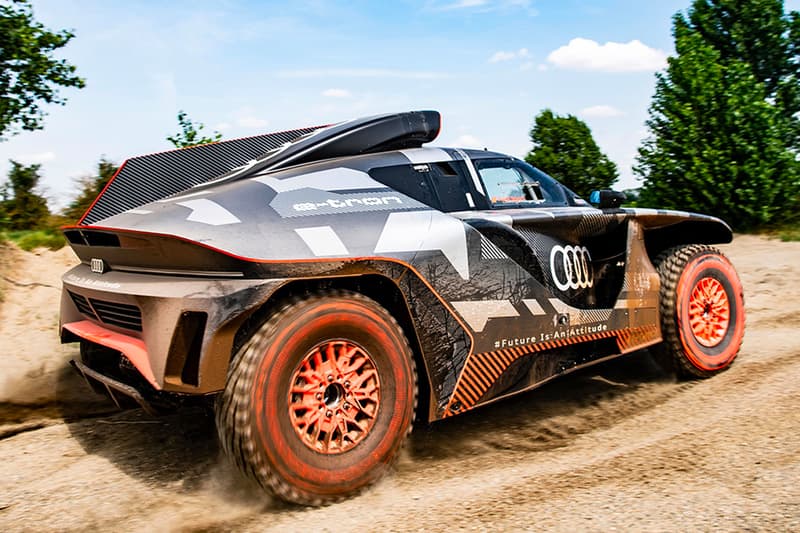 7 of 8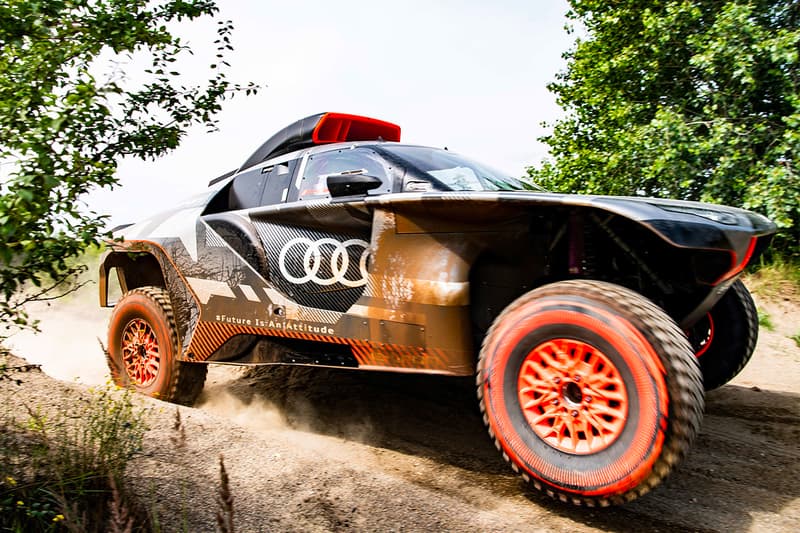 8 of 8
Audi is looking to do more than just turn heads at one of the most extreme race car competitions in the world at this year's 2022 Dakar Rally. The German carmaker is set to enter the rally with its newly developed hardcore monster EV machine, the RSQ E-Tron.
Audi's RSQ E-Tron is equipped with a turbocharged 2.0-liter inline-four and runs on a 50-kWh battery. The behemoth has two electric motors, yet it also employs the same gas engine that is used in the Audi RS5 Turbo DTM. The electric components are borrowed from Audi's E-Tron FE07 Formula E-Car, which the carmaker only developed this season.
As a hybrid, the engine works as a generator that charges the battery while the car is in motion, as it spins a third electric motor. The motor reaches the highest efficiency between 4,500 and 6,000 rpm that also acts as a generator when braking. The function itself also helps the RSQ E-Tron recover its energy. This electric beast has the ability to generate a total of 671 horsepower, while also providing the driver with immense control and drivability.
Aesthetically, the electrified off-road beast is constructed in a carbon fiber casing that features a faux single-frame grille. The sleek back shell is paired with bright red accents that highlight the monster wheels and rims, giving the car a more intimidating look. By entering the E-Tron into the Dakar Rally, Audi is announcing a new era for the company. With RSQ E-Tron, the company is hoping to create a hybrid equivalent that can compete against other gas-powered vehicles racing at the Dakar Rally.
In other automotive news, Bentley Mulliner's 22-inch carbon fiber wheel for the Bentayga took five years to develop.